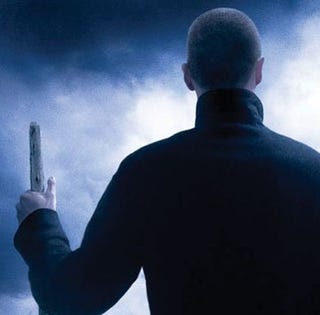 This new
Cthulhu
movie poster keeps main character Professor Russ waiting for both the doomsday cult and the titular creature from the deep.
Cthulhu
is set in in Russ' hometown, a quaint little fishing village. When he returns to his old stomping grounds, Russ gets sexed up by old lovers, finds his father is the leader of a doomsday cult, and uncovers a plot to end the world. No pics of the monster yet, though
Cthulu
actress
Tori Spelling
should tied your fish-face needs for now. Click through for the entire poster, plus the trailer.