It's not just toy stores, comic books and movie theaters that are being conquered by the ongoing battle between the Autobots and Decepticons. Now art galleries are falling to the might of the Transformers as well. Tokyo's Art Center Ongoing gallery is currently hosting a show called
TransformArt
that lets artists transform their childhood toys into modern art.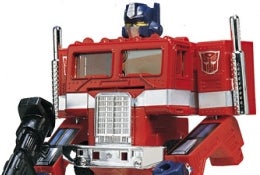 Running through the end of August,
TransformArt
- held in association with Transformers owner, Takara Corp., Ltd -mixes artwork inspired by the robots in disguise with original sketches and designs used in the creation of the toyline, as well as some of the first Transformers produced.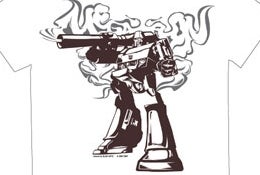 The TF faithful attending the show will also be able to purchase an extremely-limited edition (only 100 made) Megatron t-shirt at the show for just 3,800 yen (around $35 US).
TransformArt
[Art Center Ongoing] (
Via
)