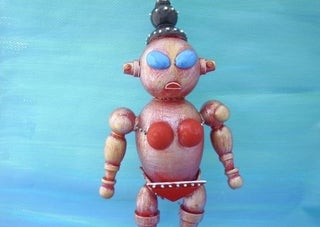 S
Wondering just what you can do to protect yourself from ninjas, cowboys and My Chemical Romance fans? We're pleased to introduce you to the sexy Bikini FemBot, a robot that's designed to do just that very thing. And she's just one of many such robots, all available to you through this very internet.Bikini FemBot is one of a series of robots designed by Etsy's Spaceboyjordo, each of which promises to
[aid] in safety & protection [and help] prevent ninjas, cowboys, aliens, pirates, dogs w/ sweaters, creepy uncles, and emo kids from entering your zone by using its robot skillz. For best results place robot on shelf facing a window and/or door of your zone. See results instantly. In case of detached limb during combat, acquire a hot glue servicing mechanism device and reattach where necessary. Sometimes robot may become fierce. Batteries not included, nor necessary. Robot personalities may vary. See a physician if complications occur.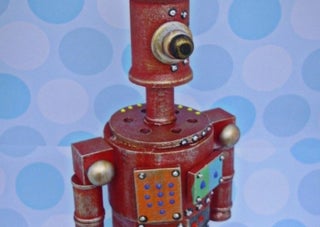 S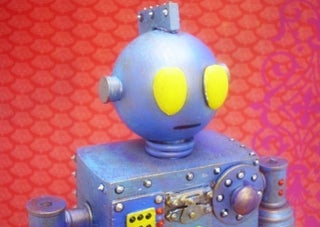 S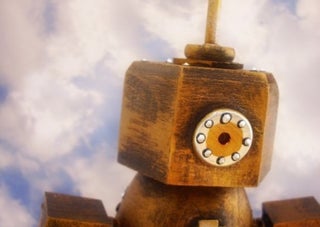 S
Each of the robots are hand-made and one-of-a-kind; my favorite may be Yoshi, the Mega Robot. There's just something about his bright-green awesomeness that gets to me every time I look at him.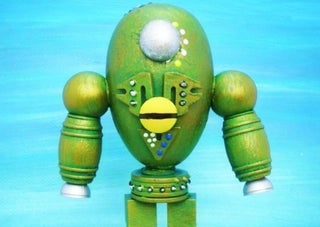 S
Holla at dem Bots yo!
[Etsy]