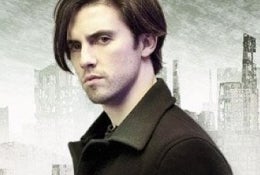 Did you feel that one of the problems with the second season of NBC's
Heroes
was its seeming lack of reason? As opposed to, you know, its predictable plots, crappy new characters and apparent lack of interest in doing anything other than repeating the first season? Then star Milo Ventimiglia is here to tell you that you won't feel the same about the upcoming
Heroes: Villains
. In fact, while there may be new characters, they'll definitely have reason... and impact.Talking to Comic Book Resources from the set of the show, Ventimiglia explained that this season's new characters will be there for a purpose, and will shake up the show:
I think there's always a concern that when you bring in new people that you limit your time with the old people... I think that the producers have done a very good job this year of balancing that. I think they understood that when we were all separated in the second season, the fans weren't too into that. When you bring in a new character, bring him in with a reason. Bring him in with a purpose. Don't just pack it with a bunch of new faces that nobody knows.
Amongst those new faces? Peter Petrelli's father, Arthur:
I think every scene that we do, we're discovering more than what we had just talked about. [Arthur's] such a complicated character. He impacts everybody for his own need or want to be important and be the most powerful.
Does this mean that Petrelli Snr. is going to be the big bad of the third season? After seeing previously dealing with both Hiro's and Matt's Daddy Issues over the last couple of years, this doesn't make me too excited about the show's return on September 22nd.
On Set With Milo Ventimiglia, Part 1
,