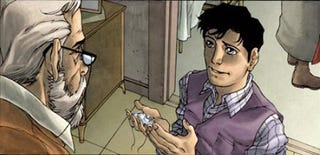 After just showing that the "Ultimate" version of Magneto was the son of privileged Canadians, Marvel Comics are continuing their somewhat schizophrenic history with a new series looking back at Magneto's childhood... as a Jew growing up in Nazi Germany. Click under the jump to see previews that reveal that Magneto wasn't always a hardened terrorist; once he was a cute child with a curiously squashed face.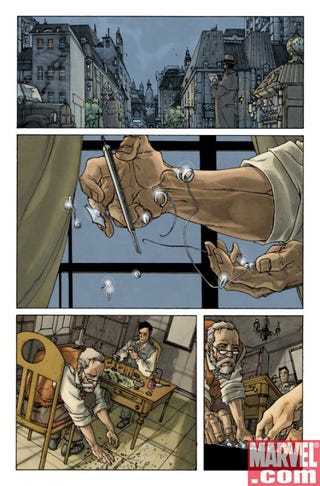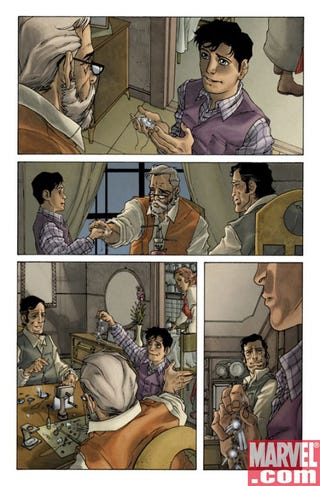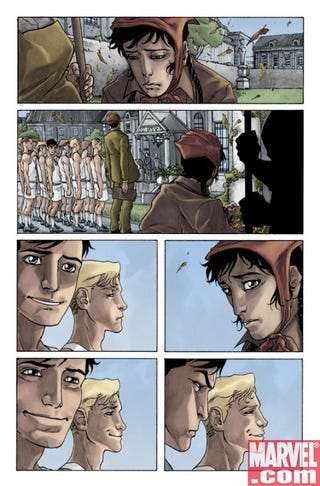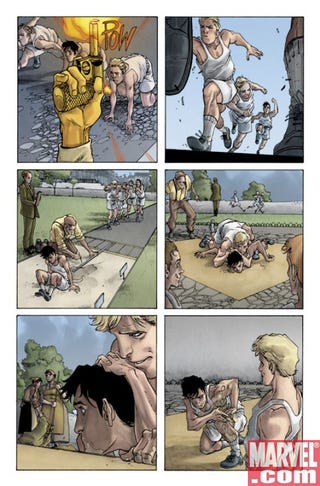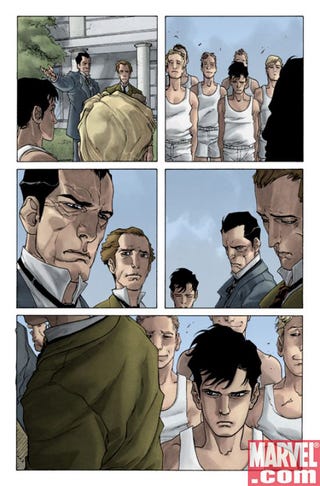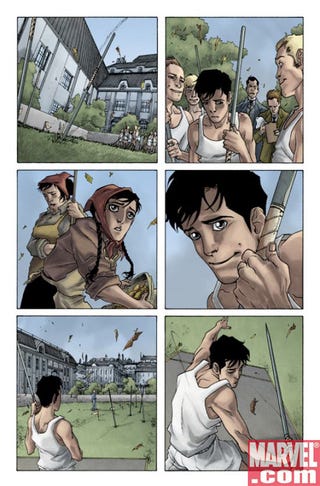 These images come from
X-Men Magneto: Testament
series, written by io9 favorite Greg Pak, a series that traces the origins of Ian McKellen's favorite oppressor from childhood into the mass murderer that we know and love today. The series launches at the start of next month.
Witness The Origin of Magneto!
[Marvel.com]