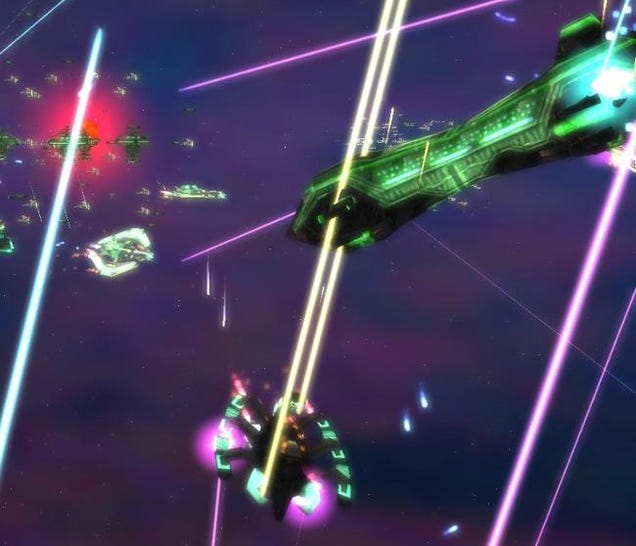 The makers of Beyond Protocol, a real-time strategy MMO of interplanetary warfare, just announced that they're pushing their release date to November of this year. Bad news, right? Well, there's a big, thick silver lining. If you pre-order the game, you can immediately jump into the closed beta and play for free from now until the official launch, at which point you'll get a free month. Sweet deal. We've got the details, plus some new screenshots of the ridiculously deep unit design interface.We
previewed Beyond Protocol last month
, and since then the designers have been hard at work hammering the final version into shape. They'll have the game ready in a week or so, but want to spend a few months ironing out bugs and tweaking things so they have a smooth launch. You can
pre-order the game right now
for $49.95. The planned subscription fee will be roughly $12 per month, with discounts if you buy several months at a time. Now, about those unit design screens: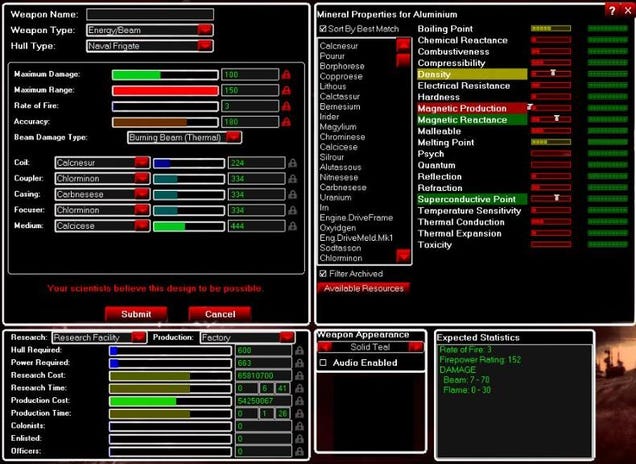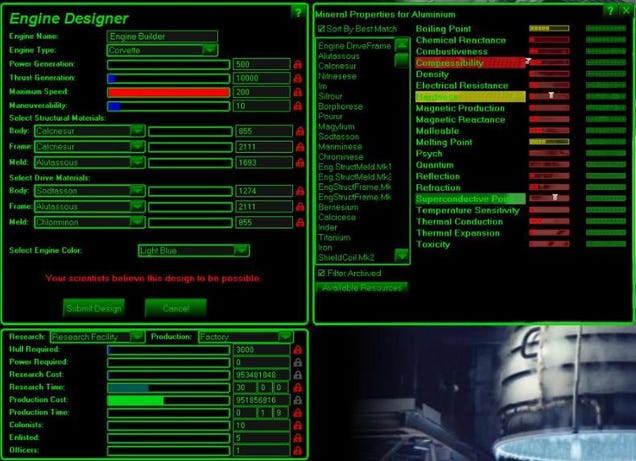 Sorry the words are a bit small in the images - they're easier to read in-game. Obviously, this is going to appeal to some hard core strategy gamers. There's a lot going on there, with a pretty steep learning curve. Hey, if you want easy, go play Bejeweled.
Images by: Dark Sky Entertainment.
Pre-order the game
here
.