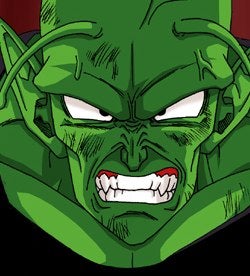 For months,
Dragonball
fans have worried over the live-action recreation of the demon Lord Piccolo. Will he be green? Will he be all CG? Will it look like a dude in a mask?
Dragonball
stills have leaked, answering all of your pressing Piccolo questions. And unfortunately, I'm left a little bewildered by the whole look. The man with the cheek bones of steel, James Marsters, layers on the prosthetics to create the character Piccolo and looks pretty bad ass for another world's demon, but there are still a few questions I'm going to need answered.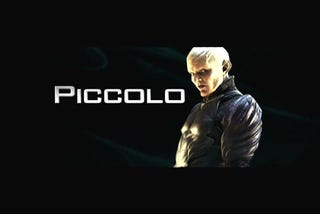 First and foremost, WTF? He's not green. James Marsters told
TV Guide
that his character most certainly would be green, but that's not green. Piccolo needs to be green like a shamrock - he's an alien demon, for Namek's sakes. Maybe that's bad lighting, so I'm not going to judge just yet, but we need to turn the technicolor on this character asap. Second, the leather suit is OK, but I wish he was rocking the turban, tunic and cape look. (But who's to say he won't just yet?)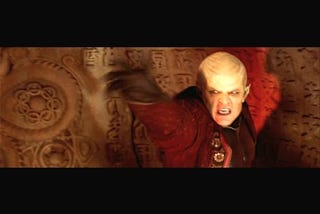 The actual face looks pretty good, scary and alien veiny the way it should be. Overall I'm slightly pleased with the big bulbous head, but only time will tell if this pasty hue truly is the is the final coloring of Lord Piccolo. For more movie stills check out
Nerdorama
.
Dragonball
will be released April 10, 2009. [
Nerdorama
via
DB the Movie
]