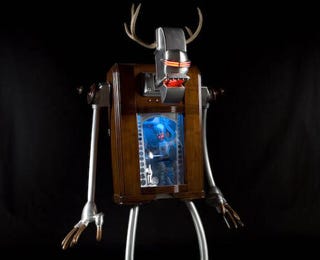 Click to view
This astonishing Viking mega-robot, known as Little Big Man, is controlled by another robot nestled in a neon cave within the big Viking's radio cabinet chest. It's one of the latest sculptures by Nemo Gould, whose awesome recycled robot stylings we've
raved about
before. Gould built Little Big Man for a show about robots at the San Jose Museum of Art. Check out what happens when he moves, plus see some more of Gould's recent work. And here is another piece called Above It All, which also has the same robot-in-a-robot theme. This time, however, the robot looks more Tripod-esque.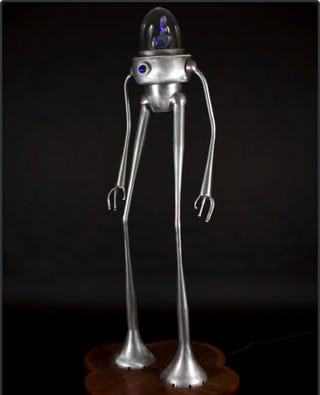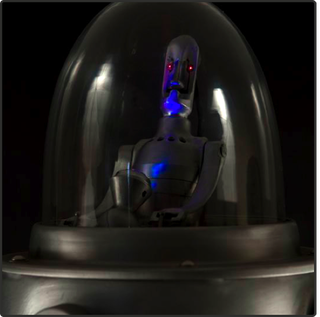 And here are Toad and Deer. One the recurring themes in Gould's work is the merging of humanoid (robotoid?) forms with those of animals — especially deer. This Toad shows off one of Gould's other ongoing obsessions: Robots with teeth.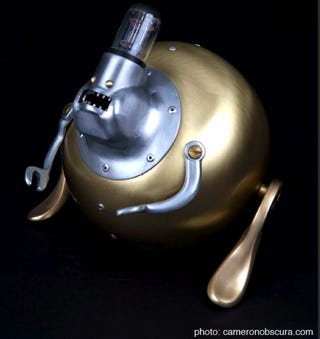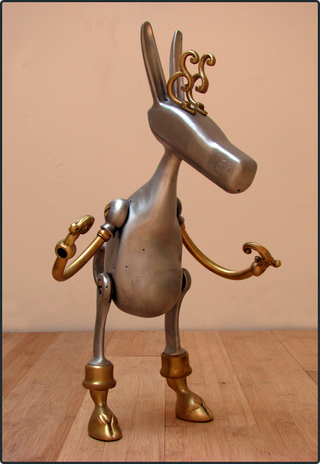 Here's another robot, named Blink, who is currently
on sale
. So if you need a new buddy made out of 100% recycled materials, polished up and adorned with blinky lights, Blink may be for you.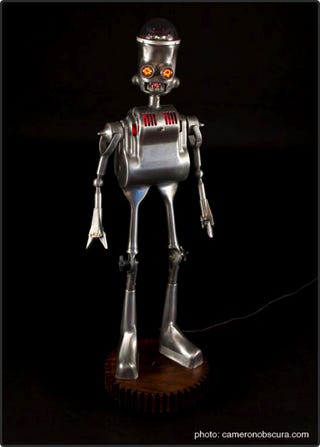 You can see more from Gould on his website.
Nemo Gould
[artist's website]