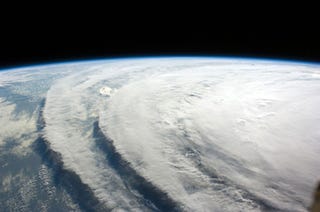 Here is the outer edge of Hurricane Ike, as seen from the International Space Station. The hurricane hit Texas yesterday, and news stories are claiming a fairly low death toll compared to the disastrous Hurricane Katrina that hit New Orleans in 2005. There have been
just over 100 deaths
reported so far. We hope it stays that way. But just to remind you that not all great disasters come from water and wind, we've got an amazing vintage photo for you below that looks like the post-hurricane apocalypse but is actually the result of the 1904 Baltimore fire.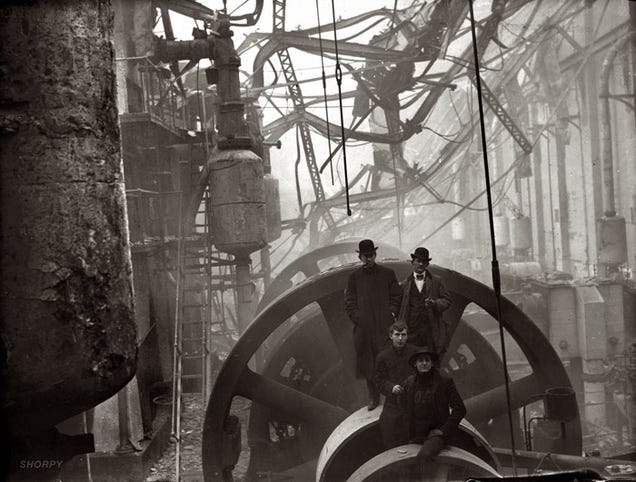 This image was taken in the "electric railway powerhouse" after a fire ripped through Baltimore and destroyed about 1500 buildings over 70 city blocks. For those of us in the U.S. watching Ike rip through Texas, there's a comfort in knowing that our cities have been surviving disasters for a long time. What's the worst disaster your city or town has survived?
Top image via ISS; bottom image via Shorpy (thanks Joshua Glenn!).