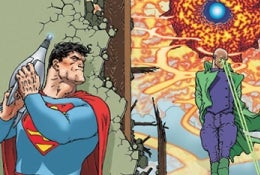 It's a week of classic comics arriving in your local stores - and none of them featuring underage girls being called jailbait anything, never mind words that we really shouldn't be using on the front page of a tasteful website like this one. But if you're looking to rediscover classic manga, mourn the end of a classic icon, or just want to find out how badly a classic character can be treated, then there's only one place to be this week, and it isn't in front of your television watching
Smallville
. Well, apart from that "how badly a character can be treated" one, perhaps.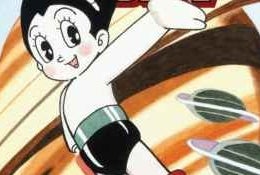 Release of the week (if you exclude Oni Press' brilliant, worth-30-bucks, and totally non-SF
Local
hardcover) is probably Dark Horse's first two trade paperback collections of
Astro Boy
. These give new fans a very cheap ($14.95 for 400+ pages each) chance to experience Osamu Tezuka's wonderful series for themselves, in advance of the upcoming movie version. Almost equally recommended is the final issue of DC's
All Star Superman
series, wherein Grant Morrison and Frank Quietly demonstrate the eternal power of the Man of Steel even after killing him off last issue.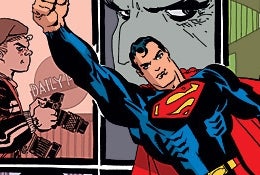 Dark Horse also offers
Abe Sapien Volume 1: The Drowning
for fans of Hellboy's merman best buddy, and DC are going for the topicality vote with the first issue of
DCU: Decisions
, in which we get to find out whether Batman is really a Republican or not once and for all, because... well, God knows why, really. If you're looking for a better way to spend your DC-bound dollars, consider the worth of
Superman: Kryptonite
, a new hardcover collecting a story by
The New Frontier
's Darwyn Cooke and
Heroes
's Tim Sale about Superman's first run-in with the glowing green stuff. Over at the House of Ideas, they're pretty much taking the week off, unless you're looking for stories about kid supergroup Power Pack (They have both their
Skulls vs
series and a digest collection of
Day One
out this week). Jeff Parker and Paul Tobin's fun retro mini
The Age Of The Sentry
debuts, and the Silver Surfer gets an unfortunately somber, humorless send-off in the paperback version of
Silver Surfer: Requiem
. Much more fun can be found in Red5 Comics'
Abyss
, which releases its first collection this week. If you're hit by the desire to see what
else
is going to be hitting your store shelves this week, you should head
here
, before checking out
the Comic Shop Locator Service
to locate your local comic store. Just remember to style your hair in an appropriately pointed direction before going in, just to honor everyone's favorite atomic pinocchio.