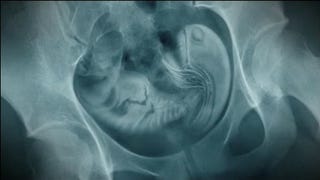 This week, see the first three minutes of a woman giving birth to a toothy Turkish alien baby, watch a Russian clock-maker try and change the world and enjoy the beautiful CG short
The Ark
in all its glory. What else offers you all these joys but your Sunday afternoon
Cult Movie Worship
?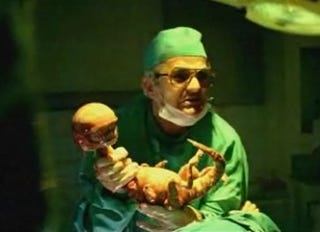 A.R.O.G:.
The Turkish scifi comedy
A.R.O.G
(which is actually a sequel to the earlier comedy
G.O.R.A.
) follows a man whose wife gives birth to an alien baby. Not only does the movie look great, but it's also pretty funny. Some new behind-the-scenes footage is included below, along with the older (but still worth a look) first three minutes of the actual alien birth. The film will be opening in Germany and Turkey in December, but we're still waiting on other release dates. Opening Scene: Behind The Scenes:
Click to view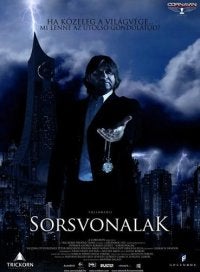 Sorsvonalak:
A Russian clock maker runs his town with an iron fist and some sort of mental power over the citizens. But that's not enough for him; he wants to control everything - including the impending death of his sick wife. Then a father from the clock factory teams with the powerful factory owner to invent a device that can rewrite history but, of course, nothing goes as planned.
Click to view
Sorsvonalak teaser
from
Quiet Earth
on
Vimeo
.
The Ark:
This critically acclaimed CG short from Grzegorz Jonkajtys featuring a band of humans sailing across a plague-ravaged earth looking for a fresh start is now available online. Titled
The Ark
, the movie may have debuted in 2007, but still holds its own on beauty alone.. You can watch the entire stunning journey of the few remaining humans who are "clean" and their troubled leader at
3D Live
. Trailer: [
Twitch
and
Quiet Earth
]