Look at that image above: Does it fill you with the appropriate amounts of fear, terror and the desire to buy toys? It should, because rumors are that the above image is one of the first chances we've had to see everyone's favorite evil robot, Megatron, from the second
Transformers
movie. We've got more for you, including spoilers, under the jump.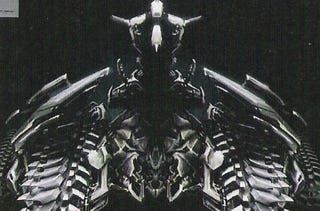 The images, which may or may or may not be genuine, would appear to support the spoiler that Megatron will be back as a tank in the
Transformers: Revenge Of The Fallen
- or, at least, have a toy that does so. And isn't that the main thing?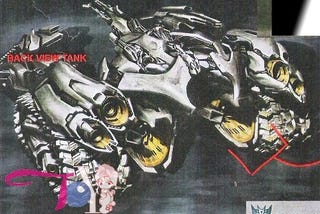 New Transformers Revenge Of The Fallen Megatron Pictures
[TFW2005]