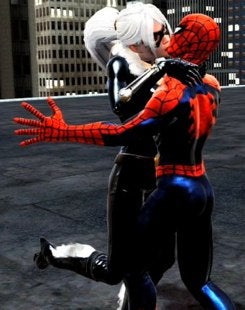 Battlestar Galactica's
Tricia Helfer talks about bringing Black Cat to life for the
Spider-Man: Web of Shadows
video game. In a new video interview, Helfer talks about Felicia Hardy's sexuality, smarts and high kicks. Plus take a look at the many moves of Black Cat in the new video game footage, including one where she wraps her legs around Spidey's head and spins.
Spiderman Web Of Shadows
is released October 21, 2008.