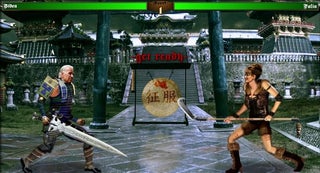 S
A tiny warrior woman will fight the big sword slinging elderly knight tonight on the Biden/Palin debate. But if you can't wait for the blood bath to ensue, Kung Fu Election has just updated their
Mortal Kombat
-esque fighting game that pins the candidates against one another. So if your ready to see a fur clad Palin whack Biden with a hockey stick or get your chance to silence Palin with a shiny blade, then you're in luck. It's got all the players loaded in including a
Kill Bill
dressed Cindy McCain and samurai-bouncing Obama.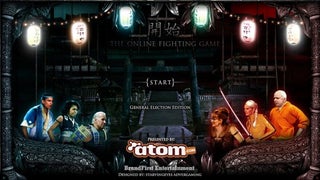 S
Pick any candidate you want, even their spouses are available. I gotta admit, though — tiny Cindy McCain looks hilarious and Michelle Obama is vicious with her big hammer/pick axe.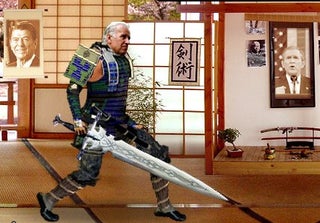 S
I actually assume that this is how Biden is preparing for tonight at this very moment.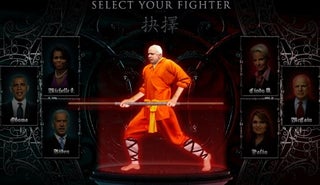 S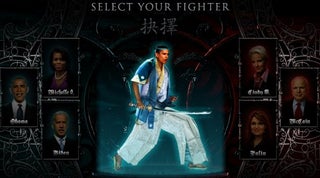 S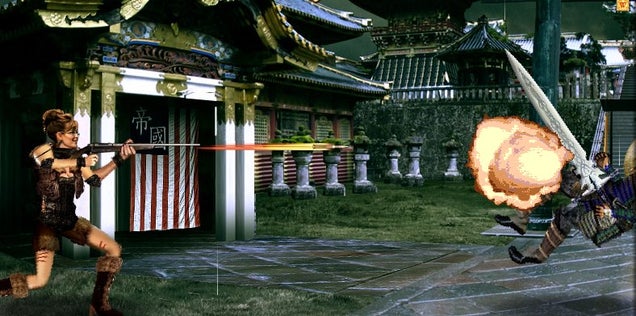 S
Palin's secret weapon is a big fat gun, which she uses an unfair amount of times. Go play now at
Kung Fu Election
. [
Atom
]