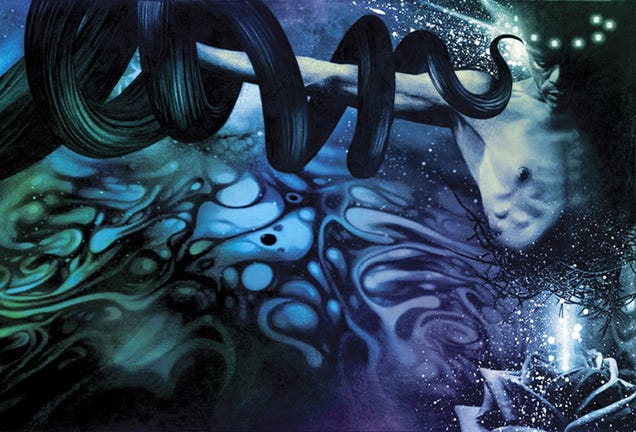 I've found myself admiring John Picacio's art a bunch of times without knowing his name. His images have appeared on the cover of a bunch of books from Pyr, Tachyon and several other publishers, including this wrap-around cover illustration for
Son Of Man
by Robert Silverberg. His work has a grand kinetic sweep that helps put the "opera" in "space opera." There's a gallery of some of his covers, including his newly completed cover for Dan Simmon's
Muse Of Fire
, below.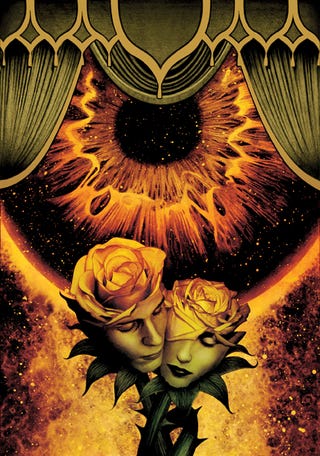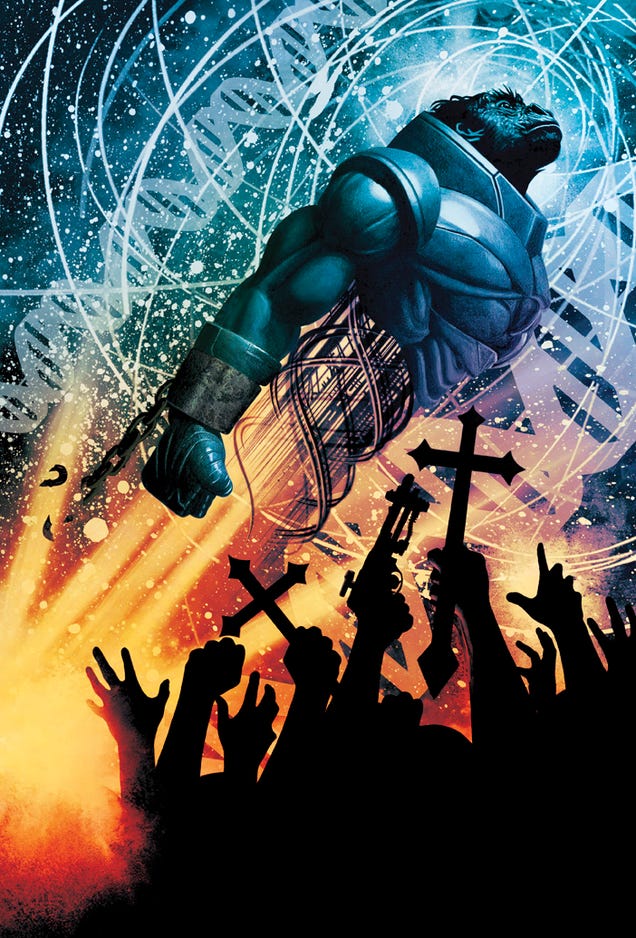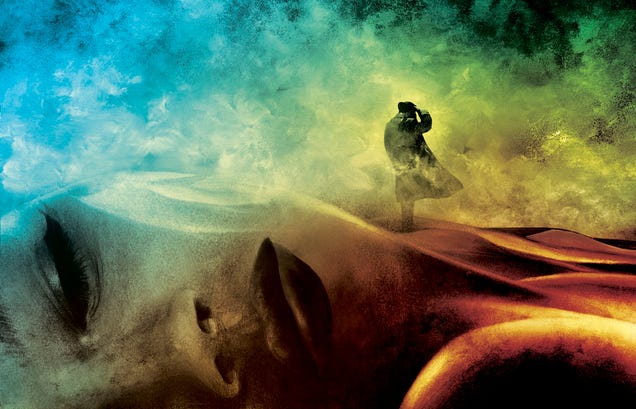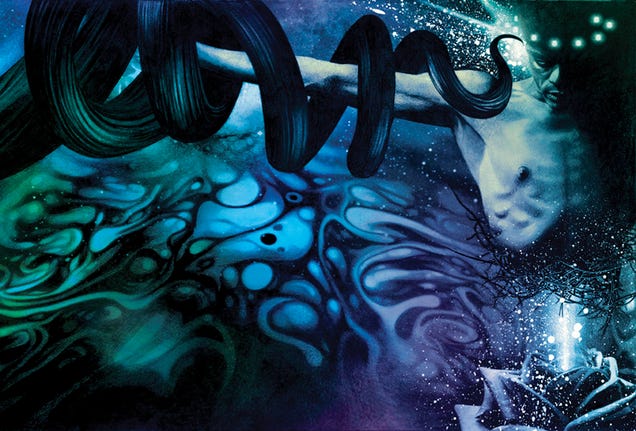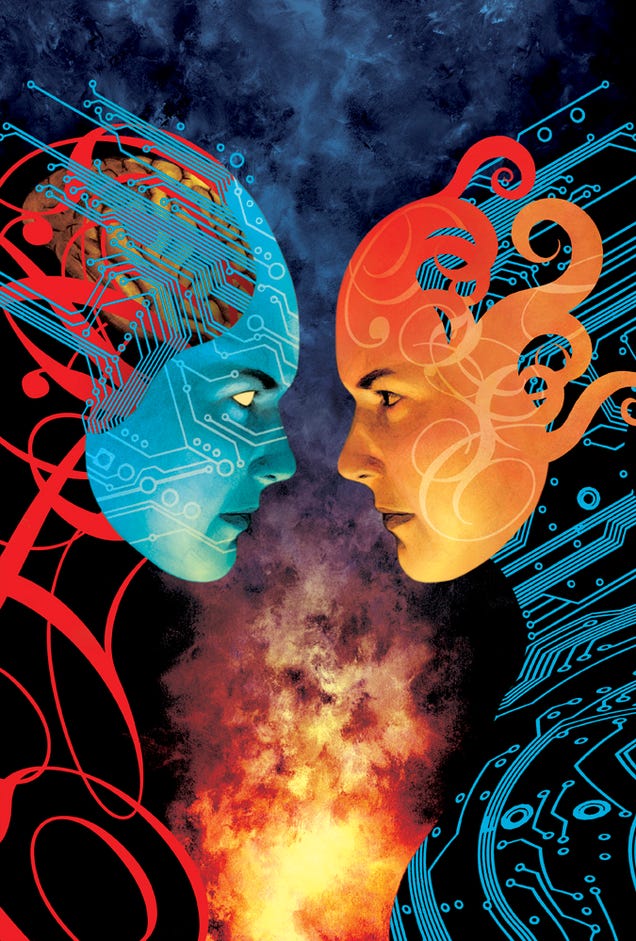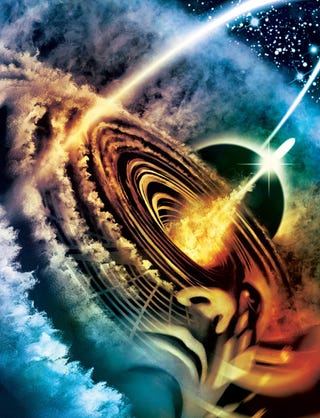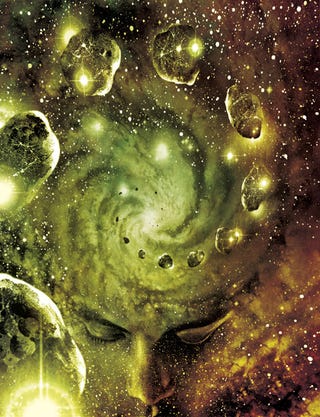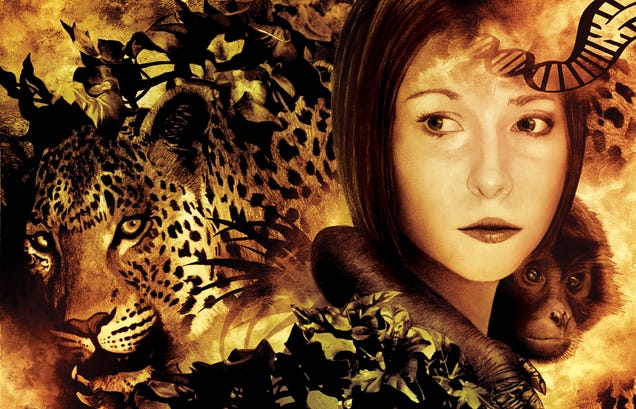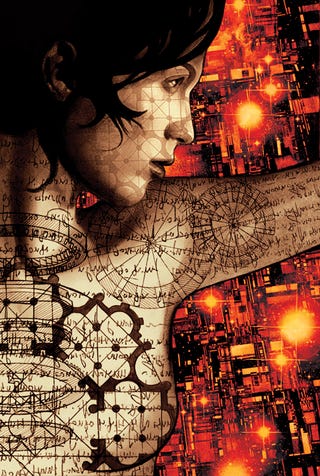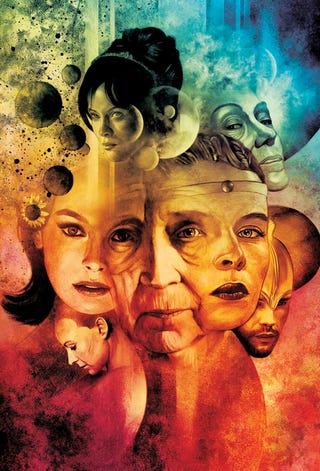 We were thrilled to get to hang out with Picacio at WorldCon, and see his work up close in the artists' exhibition room. We asked him what his philosophy of SF illustration was, and he said:
I've never thought about my work with any driving philosophy behind it, really. I just react to the things I see in my head, our chaotic world that seems to be more chaotic every day, and to the genre manuscripts that I'm fortunate to illustrate on a daily basis. But hopefully my images connect on their own without me!
His cover illustrations for
The Margarets
by Sheri S. Tepper and
Time's Child
by Rebecca Ore
were both named as finalists
for the Chesley Awards recently. His website is
here
and you can keep up with his work on his
blog
.