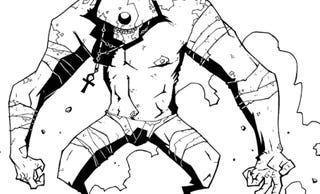 If your walls are looking in need of some robotic decoration, you could do worse than pick up some of the original art from indie comic series
Atomic Robo
. And now that artist Scott Wegener is offering pages at 25% off of their usual prices, it's definitely the time to pick up some android awesomeness to adorn your walls. We've picked some of our favorite pieces to show off Wegener's work below.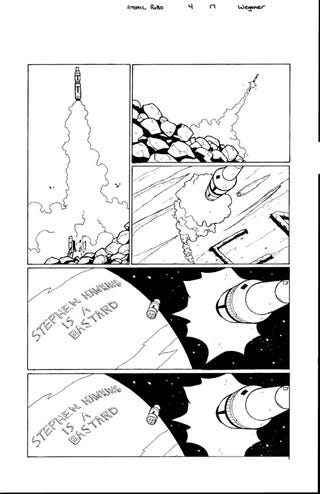 For those who don't know,
Atomic Robo
is an old-school pulpy treat of a comic about a robot created by Nikola Tesla in the 1920s who's gone on to fight secret scientific insanity (and Stephen Hawking) throughout the rest of the 20th Century like some cybernetic Hellboy. Wegener's clean, crisp art and Brian Clevinger's writing make a potent combination, especially on stories with titles like "Atomic Robo and the Fightin' Scientists of Tesladyne" and "Atomic Robo and the Shadow From Beyond Time."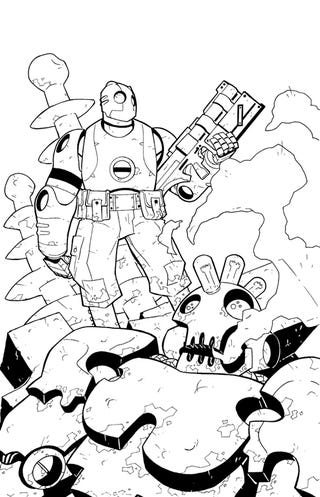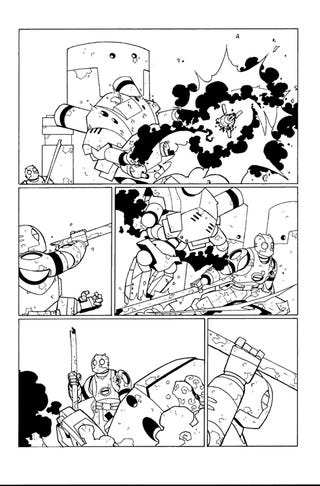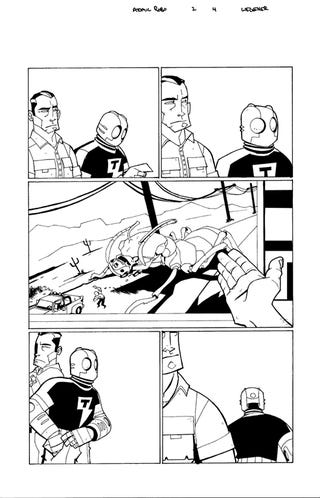 Atomic Robo
is published by Red 5 Comics, and their site gives you
a variety of ways of buying the books
. But with pages of the original art available for under $100, we'd suggest making sure that you make sure that you have some money left over after picking up back issues, just in case. [
Scott Wegener
]