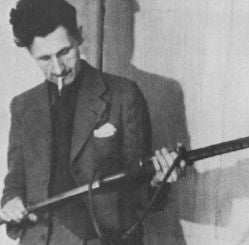 George Orwell's diaries are slowly being turned into a series of blog posts by scholar Peter Davison. You can leave mean comments on each and every 70-year-old blog post. Regular readers of the blog will experience a disjointed narrative of the fantastic, one that is drastically different from
our
everyday. Illustrated with Google Maps, Orwell's journey is so foreign to our modern sensibilities that it is slowly aging
into
a retro-futurist science fiction, even though the accompanying Twitter is getting a little annoying.George Orwell is the ultimate crossover writer: loved by both liberals and conservative, travel and SF writers, and above all journalists seeking to ape Eric Blair's vision of subject. In
Orwell
's science fiction fantasy land, the year is 1938. Sent by writer L.H. Myers to Morocco, Orwell had found himself in Marrakech (he'd later pen an essay by
same name
), which was supposed to be a good place for the Spanish Civil War vet to rest. In response he would churn out
Coming Up for Air
, a novel of speculative fiction which would discuss the impending conflict known as the Second World War. Orwell is above all the great observer, and he describes the areas he travels in anthropologically, even drawing sketches of the most interesting local customs in his diary. Last week, he blogged a diagram of an Arab drill he discovered. He speculates on what it might be for.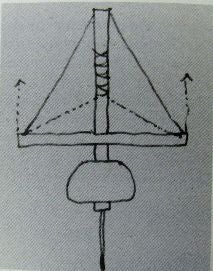 His encounters also take on the tone of the fantastic just because of where and who he is, such as when he sniffs the underside of a tortoise:
Caught a water-tortoise, about 8" long, outside the small zoological gardens here (evidently it had not escaped from within, though of the same kind as those kept inside.) It was in an irrigation ditch, swimming against the current & only succeeding in remaining about stationary. When turned onto its back it was unable to turn over. It smelt abominably, though active and apparently in good condition.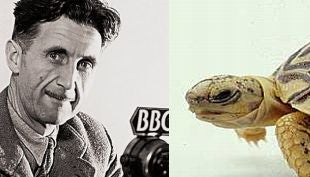 Best of all, this impromptu sci-fi novel has illustrations from
Google Maps
. We recommend Orwell stop getting bogged down in the minute details. Do I need a twitter every time he
sees a bird
? If the bird isn't sentient, don't bother, George! If that's not enough, Orwell is already getting ripped in the comments of his blog. This seems roundly unfair, since he can't fire back in his imitable style. Still, you'd think he could get around to putting us on his blogroll.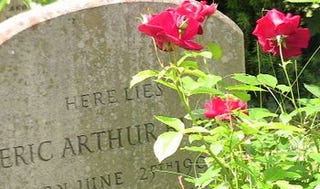 Another Violent Dust Storm, Followed By Rain [
Orwell Diaries
]