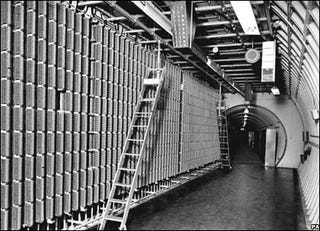 If you need a secure location to ensure your survival in the coming apocalypse, or simply crave a spacious underground lair, then consider Central London's deep level shelters. Built in 1940 as air-raid shelters, the underground tunnels have since served as a war room, library, and telephone exchange for British secret intelligence. And now you can own a shelter of your very own.The Kingsway Tunnels, located 200 feet below street level and owned by British telecom provider BT, went up for sale yesterday. In the last few decades, the tunnels' primary use has been for communications, having served as the telephone exchange for the hotline between the US and Soviet presidents. But the original purpose of the shelter was to withstand a foreign attack, and, at the end of the world, the accommodations should prove cozy for you and 8,000 of your closest friends.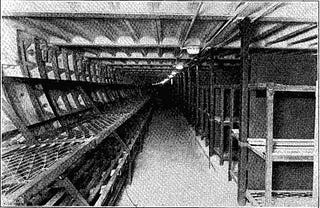 The bunks may be spartan, but the tunnels also boast a licensed bar and a canteen with game rooms, and an artesian well ensures that you can maintain a supply of uncontaminated water even after a nuclear attack.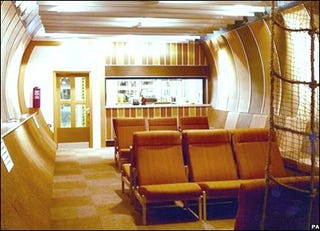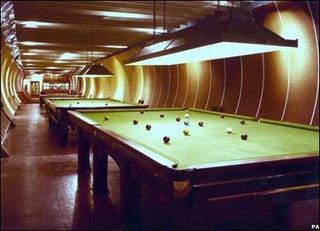 BT expects to receive £5 million for the 77,000 square foot complex, which will hopefully leave the buyer with enough funds to keep the shelter stocked.
For sale: mile-long tunnel complex. Price: £5m
[via
Metafilter
]
In pictures: Kingsway tunnels