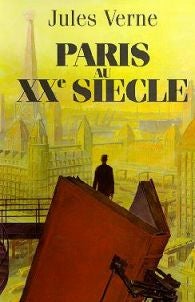 When Jules Verne submitted his novel
Paris in the Twentieth Century
to longtime publisher Pierre-Jules Hetzel in 1863, he might have had good reason to suppose his futuristic vision of an age to come would be accepted. Instead, Hetzel managed a scathing rebuke that still stings 145 years later. You think your boss is hard on you? Read on.Verne's early life was a lot less glamorous than the steampunk fantasies of the 2000 SciFi Channel series
The Secret Adventures of Jules Verne
. Verne had to deal with intense rejection, his failures becoming so frustrating that he once threw his manuscripts on an open flame before they were rescued by his wife. No negative feedback was more devastating than the one administered to his first completed full length novel, the gloomy
Paris in the Twentieth Century
. William Butcher's 1994
biography
recalls Hetzel's letter:
...Hetzel categorically refused the novel, writing that he found nothing good in it: "frankly nothing...a disaster...almost as if by a child...a failure...painful thing, so dead...inferior on nearly every line...mediocre...no real originality...no wit."
The letter went on to say:
"I was not expecting perfection - to repeat, I knew that you were attempting the impossible - but I was hoping for something better. ... In this piece, there is not a single issue concerning the real future that is properly resolved, no critique that hasn't already been made and remade before. I am surprised at you ... [it is] lacklustre and lifeless."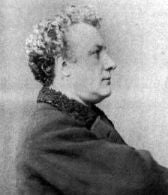 Five hundred words later, Hetzel had rejected what would become the most successful French novel ever in the United States. Hetzel kept a tight rein over Verne, encouraging him to avoid any novels with sex, any novels with technology, and any novels even set in France! Originally begun in 1860, the novel certainly isn't Verne's finest work, but it is a far more interesting read now than it may have been at the time. Sure, some of Verne's predictions for the 1960s did end up up off the mark, but he did foresee street taxis, a metro system, information flowing through fax machines, and the electric chair. Presumed lost, the novel was discovered by Verne's great-grandson in the early 1990s and was translated by preeminent scholar Richard Howard. As an anti-capitalist vision of the future, it might have some resonance today, and you can buy it
here
.