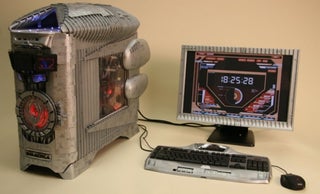 S
Bored of your everyday PC and wish that there was some way to make it a little more... colonial? You're not alone - master mod artist Brian Carter decided that he needed to make his computer look a little less like something produced by Dell and a little more like the
Battlestar Galactica
, and the result is something that straddles the fine line between awesomely nerdy and just plain awesome.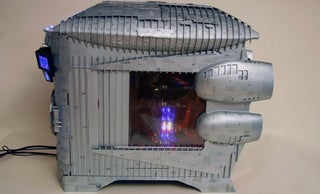 S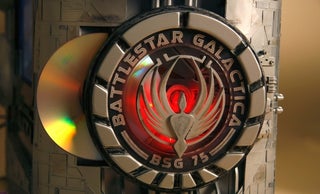 S
Carter's mod mixes the practical with the just plain insane - model Raptors are used within the case, to add that realistic feel, and there's an airlock on the side of the machine that actually opens - but the results are definitely impressive.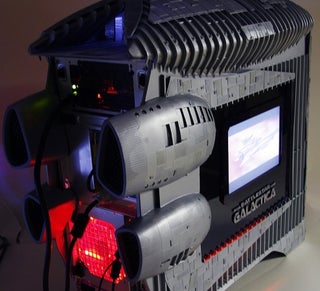 S
I think I kind of want one of my own.
Battlestar Galactica Case Mod
[Bit-Tech]