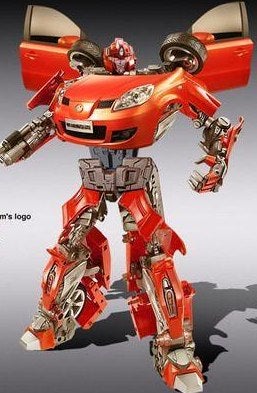 Holy robot glory —
A Chinese Odyssey
director Jeffrey Lau is making a Chinese
Transformers
movie. No matter how many things Michael Bay blows up in
Transformers: Revenge Of The Fallen
, it still won't have Stephen Chow in it. Which means it's China 1, America 0.Apparently its been in the works for 10 years and it's titled simply,
Robot
. Lau has partnered with Le TV.com and has created a film company, and
Robot
will be their first production. The giant-robot film will
present a refreshing look at Chinese robots for people who are used to stereotypical Hollywood figures like Spiderman and Superman. He said the Chinese robot, in comparison, would feel closer and more human to audiences.
The film will begin shooting on November 19th in China. [
Crienglish
via
Twitch
]