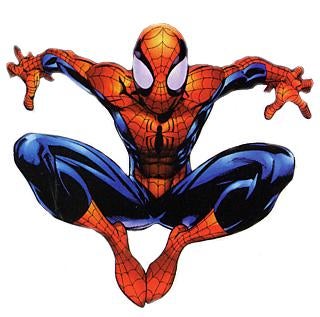 Are we about to see a non-Peter Parker Spider-Man?
Ultimate Spider-Man
writer Brian Michael Bendis is teasing that very possibility in a new interview with MySpace Comic Books. He talked about the way that new series
Ultimatum
will change his series, dropping some big hints. Said Bendis:
[W]hen the Ultimatum wave hits, that wave is hitting Spider-Man's world and Spider-Man's cast and Spider-Man's house. We worked very closely on following Ultimatum's lead, and then finding other cool stuff to do in Ultimate Spider-Man. When Ultimate Spider-Man 129 hits, you'll see the wave hit, and how it affects all the characters... Almost everyone's role will change dramatically. There's gonna be a new supporting cast, there may even be a new Spider-Man.
Hype or the sign of a whole new Clone Saga? We'll see when
Ultimate Spider-Man
#129 hits stories next month. [
MySpace
]