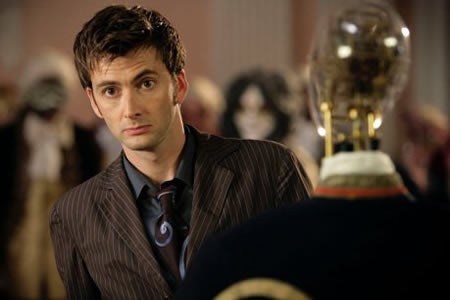 David Tennant has been talking about the possibility of a Doctor Who musical to end his run as everyone's favorite Timelord. Is he really going to take the show's credibility with him when he leaves?
The rumor that the final Russell T. Davies/David Tennant episode just maybe a musical one comes, disturbingly enough, from Tennant himself, who told the Daily Telegraph that both he and Davies would like to go out with a bang, and have a somewhat unexpected idea about how to achieve that:
Doctor Who: The Musical has been mentioned. I would be up for it. I love a song and a dance.
Unsurprisingly, John Barrowman is said to be keen on the idea.