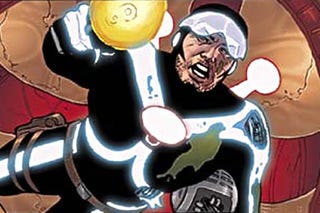 Arriving in stores today is Buck Rogers #0, a 25 cent preview of the upcoming revival of science fiction's first man out of time. Click through for a couple of pages.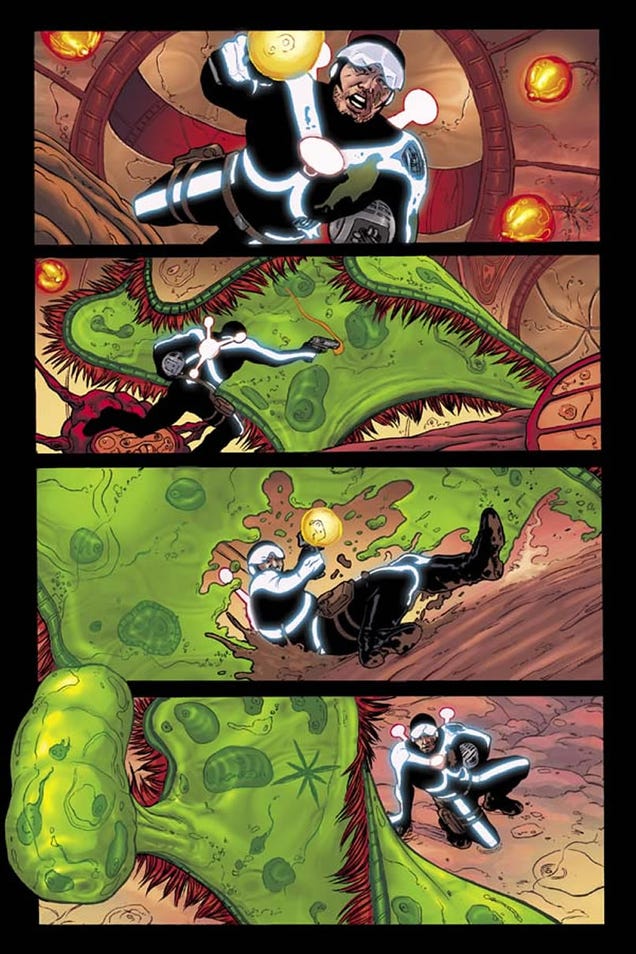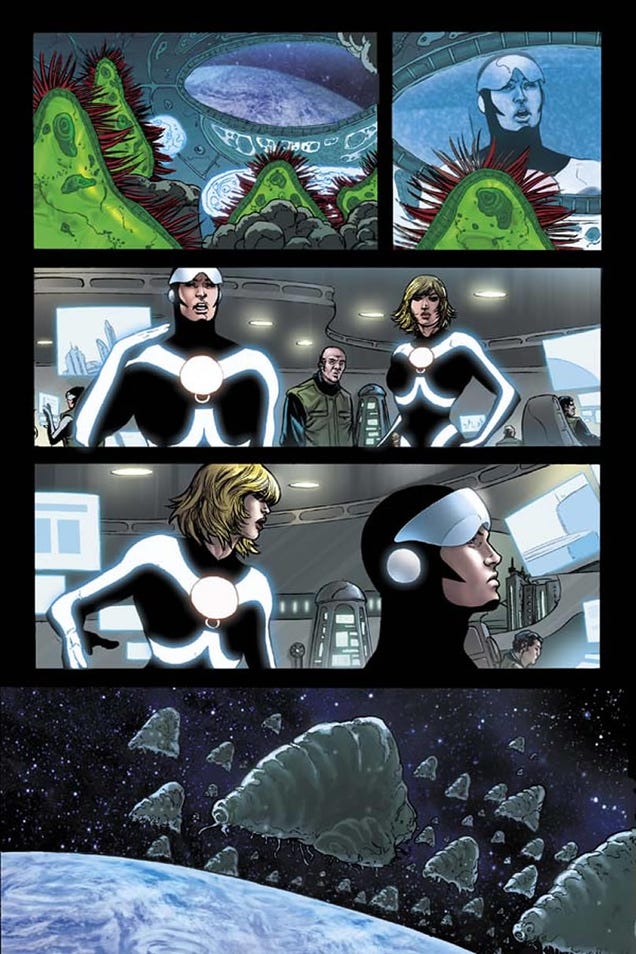 Quite what those giant slugs and weird amoeba-like things Buck is fighting are, I'm not sure, but at only a quarter, it won't cost you too much to find out.
Buck Rogers #0 is released today.