Every year, amateur designers spend months developing costumes and routines for cosplay's biggest dance: the Comic Con Masquerade. This year's winners highlight the innovation, ingenuity, and wonderful weirdness that comes with cosplay.
Forty-seven individuals and groups entered this year's Masquerade, showing off their most innovative sketches and costume designs. There were G.I. Joes and Skeletors aplenty, a singing Dr. Horrible and a singing Dr. Mrs. Monarch, and even a group that attempted to reenact all the best scenes from The Princess Bride. We'll have video of the performances soon enough, but here are the outfits the judges deemed best: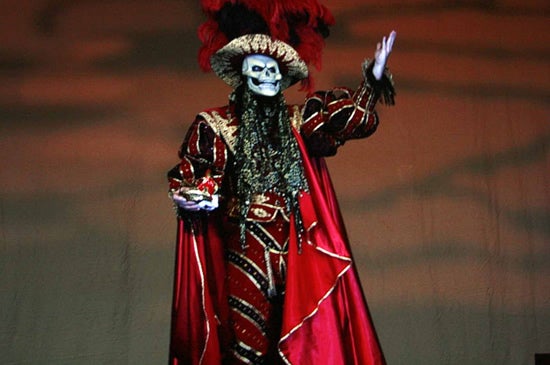 S
Honorable Mention: Excellence in Costuming — Red Death Phantom of the Opera
The Masque of the Red Death version of the Phantom of the Opera danced to "Masquerade," while occasionally pulling off his many masks, until he finally reached a skull.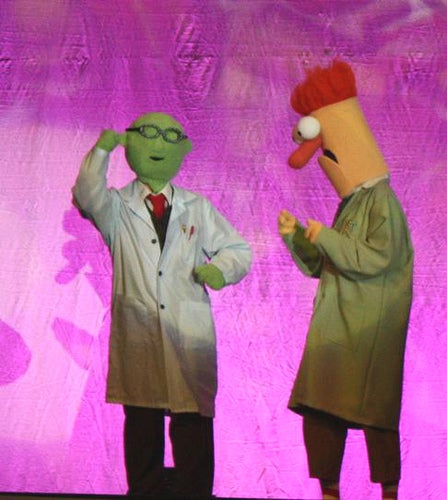 S
Honorable Mention: Blast from the Past — Muppet Labs Masquerade Machine
Dr. Bunsen Honeydew took the stage, subjecting his hapless assistant Beaker to his Masquerade Machine while Statler and Waldorf heckled them from their portable balcony.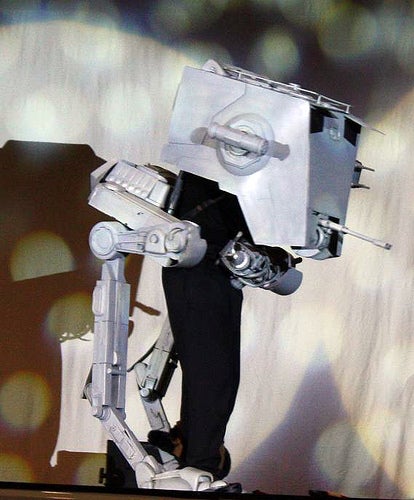 S
Honorable Mention: Technical Execution — ATST Scout Walker
The ATST wowed the judges with its jointed legs that walked as the person inside it walked.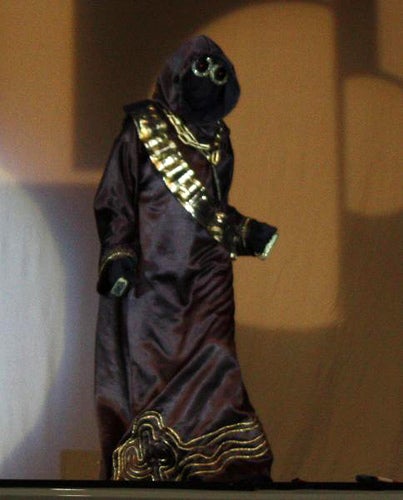 S
Honorable Mention: Performance — Jawa Pimp
Jawa Pimp has his own theme song, which he boogied to while showing off his bling.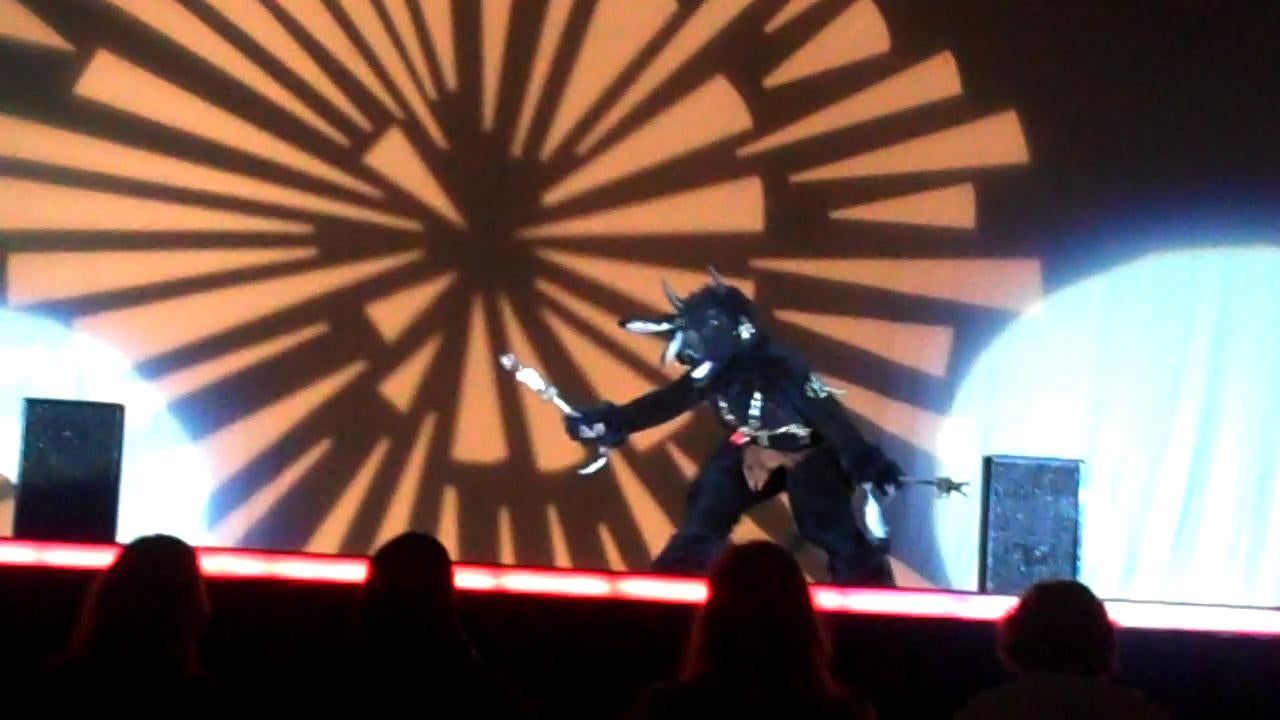 S
Honorable Mention: Workmanship — Toro the Minotaur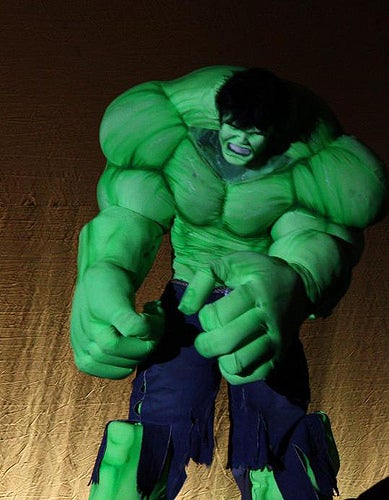 S
Honorable Mention: Recreation — The Hulk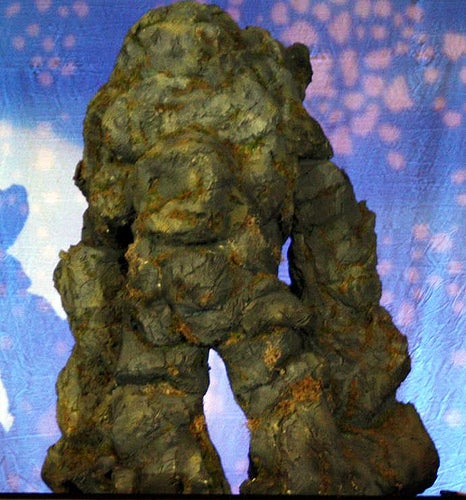 S
Honorable Mention: Rock Golem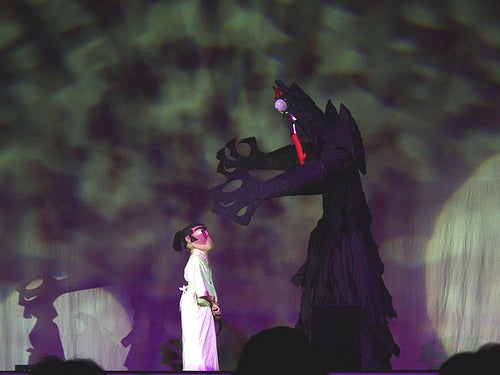 S
Best Young Fan — Samurai Jack vs. Aku
This father-son team was one of the big hits of the Masquerade, taking home several of the individual sponsored awards as well as a Comic Con trophy.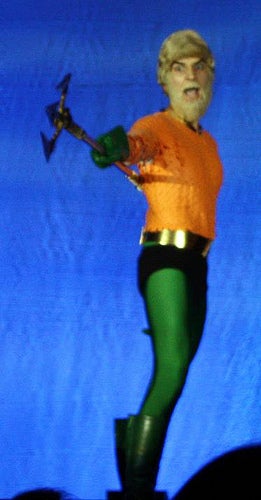 Best Novice — Aquaman
Aquaman surfed onto stage and into the judges' hearts with the song "I am Aquaman" and a full blond beard.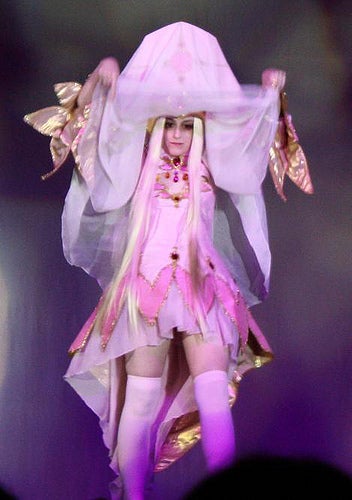 S
Most Beautiful — Mirka Fortuna "Trinity Blood"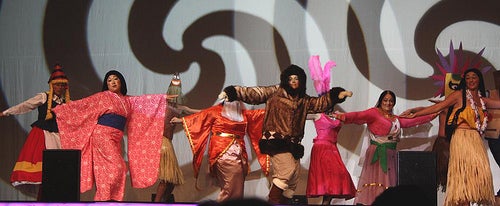 S
Most Humorous — Welcome to the Dollhouse
A group of dolls from around the world marched on stage with Igor (toting his iGor mp3 player) and performed a perfectly choreographed rendition of "It's a Small World After All." That would have been funny enough, but they quickly burst out into an equally well-done "Thriller."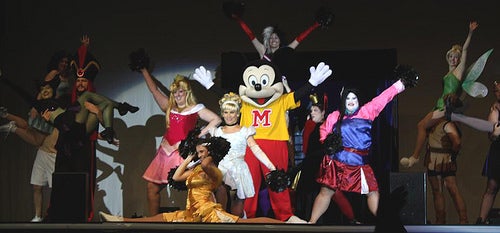 S
Best Performance — Bring It On (Rock the Mouse)
When you reimagine Disney heroes and villains as rival cheer squads and end it all with a rousing rendition of Toni Basil's Mickey, your sketch is full of win.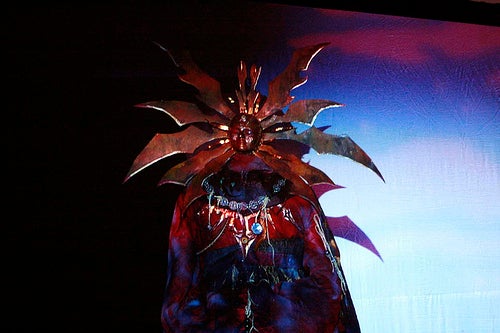 S
Best Workmanship — Lady of Pain "Planescape"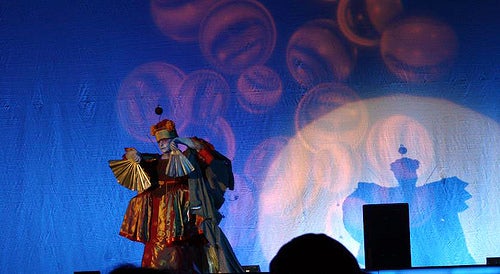 S
Best Original Design — Onigashima Baba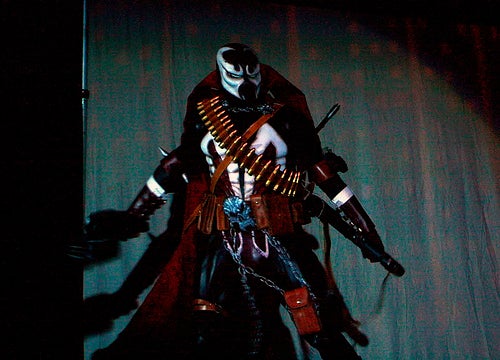 S
Best Recreation — Spawn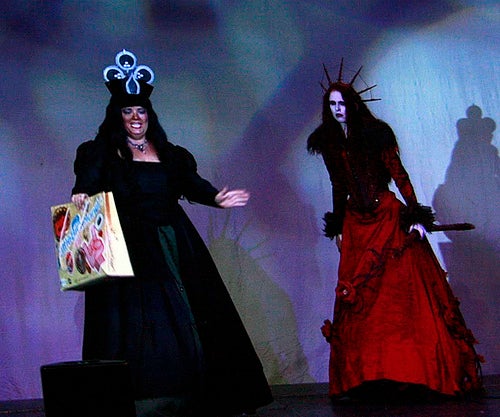 S
Judges' Choice — Looking Glass Wars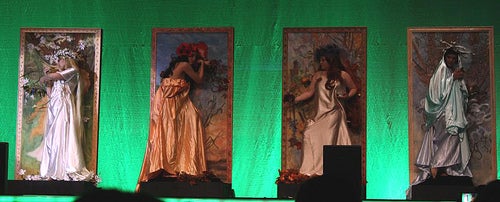 S
Best in Show — The Four Seasons
Images by Annalee Newitz and Melishina.