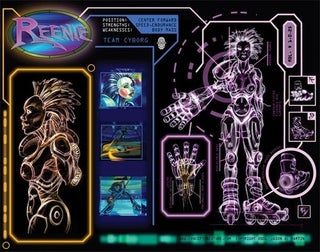 S
Reenie the Cyborg combines cyberpunk with skatepunk — and she'll leave wheel marks all over your face. She's just one of the serious players in Jason Martin's Intergalactic Hockey team.
Jason Martin's first love affair with science fiction all started with Star Wars. He was intrigued by the elaborate details of the action figures along with the Star Wars sketchbook he received as a child. This led him to create his own Intergalactic Hockey team. Check out some of his other star hockey players, plus his menagerie of weird creatures.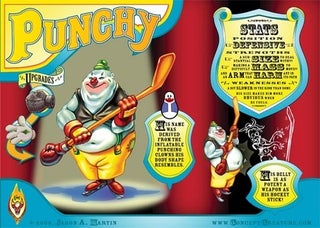 S

Punchy the Clown: Remember the punching clown you had as a child? And how much fun you had punching it over and over again? Well, he's back and he's got all kinds of upgrades. Don't be fooled by his large belly. He's a serious player.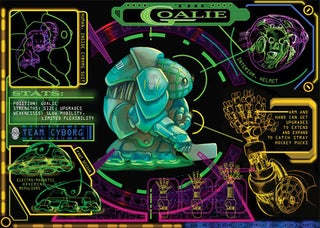 S

The Goalie for the Cyborgs: This character sheet shows you that all is not as it may appear. There's a human inside this goalie armor. And check out the fancy foot design.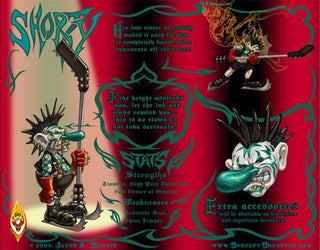 S

Shorty: Last but not least there is Shorty, probably the fiercest player of them all. He's a member of the Clown Team and you would be surprised how often the Clowns defeat the Cyborgs.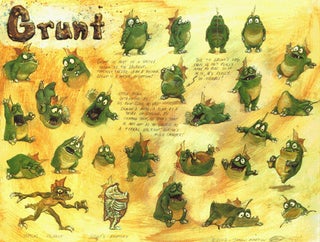 S

Not part of the Hockey team, but one of Jason's proudest achievements. Jason loves artwork that tells a story and has done quite a bit of animation work. His first comic book, "Homunculous" is a collaboration with Niko Karvounis and he's also wrapped up his first cartoon, Juvees, for the Fox AniBoom Competition.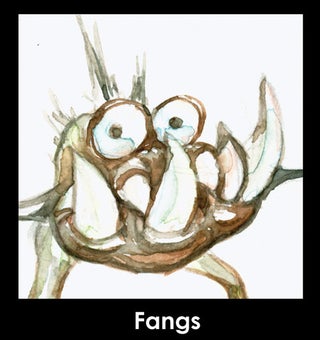 S

He is currently developing a book, Lil' Book of Critters, and it's filled with a bunch of strange and fantastic creatures. And since Jason is all about the story behind the creatures, each one has a name. This one is Fangs (naturally)!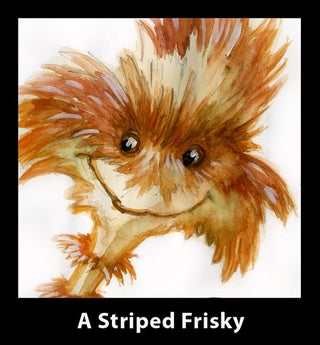 S

And this is Frisky. When Jason showed these creatures to others, they often came up with their own stories behind the critters. So I thought I'd take up this challenge and tell my own stories about them.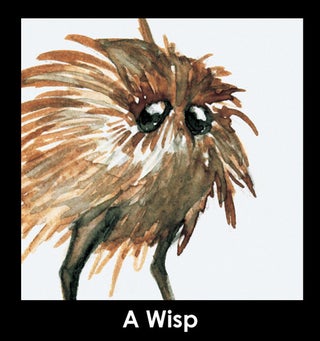 S

Here is Wisp. He may look a bit weak but he has a powerful singing voice (especially in the shower...).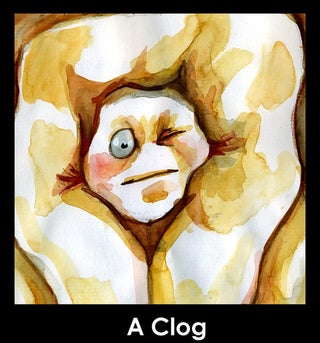 S

Ok, this one is Clog. Not sure where to begin with his story (ha-ha). Makes my imagination just go wild. Probably better left unsaid.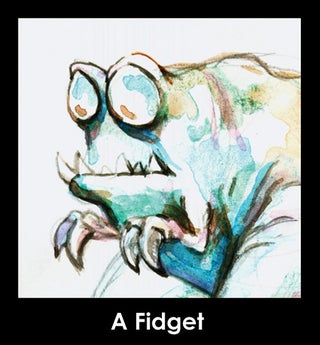 S

It's not so much that he can't keep still, but that he is just an excitable boy. Fidget has a hard time staying in one place. And why should he? The world is a wonder and filled with marvels to explore.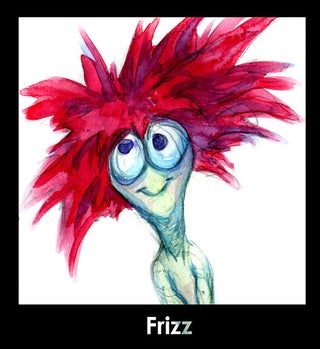 S

Frizz is just a hopeless romantic. She enjoys a great love story and cries at the drop of a hat.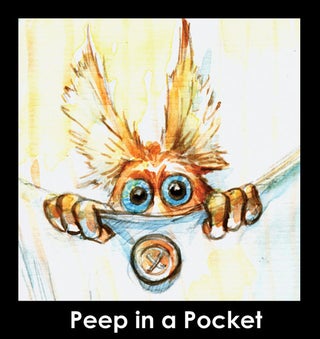 S

Sweet little Peep also sometimes cries, but this is usually because people forget where he is (because he is sooo very small) and he gets crushed or stepped on.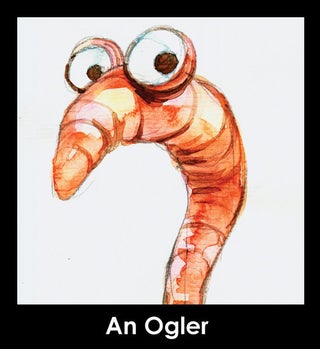 S

Ogler has been known to appreciate the finer things in life, such as good wine and beautiful women.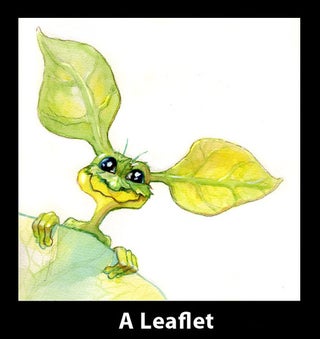 S

Leaflet may be small but she doesn't miss a thing. And don't worry. She is a loyal friend and your secrets are always safe with her.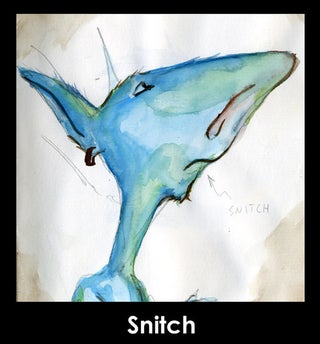 S

Not all of Jason's critters are sweet. Some are downright mean. Not only does Snitch blab, he also thinks he's better than everyone.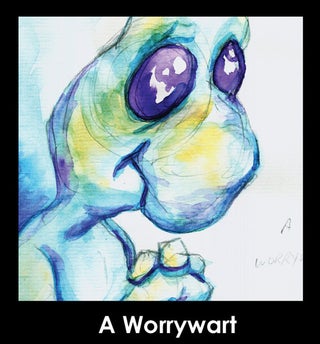 S

And Worrywart is not much fun. He wrings his hands so much that they're all chapped; one of the many reasons he refuses to shake hands (also, he's worried about germs).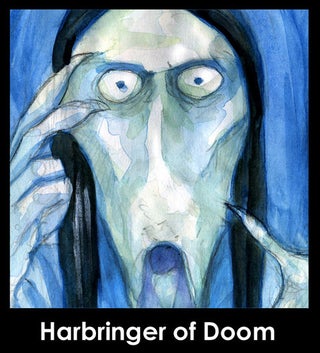 S

And here is Habringer. She doesn't just foresee the upcoming horrible events, she brings them.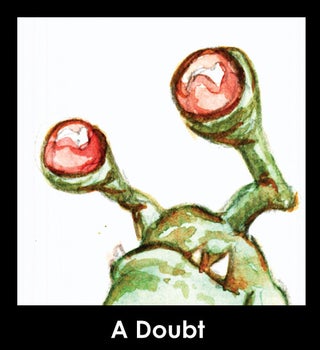 S

Our last creature is Doubt, whom many consider the scariest of them all.
Many thanks to Jason Martin for giving me such cool art that allows me to make up my own stories!
Look for more of his work at http://www.conceptcreature.com/animation_art....