The first failed prototypes for replacement Robocops, from Robocop 2. (With snarky Microsoft comments thrown in by whoever posted the video. :)
Robocop fights Otomo, the Japanese cyborg, in Robocop 3.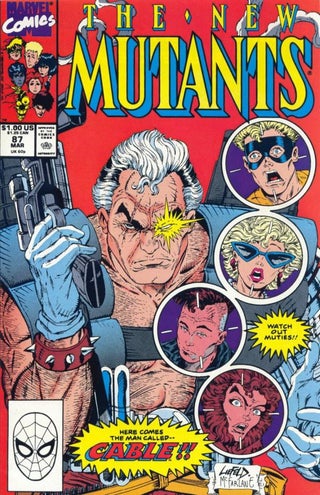 S
Cable, Rob Liefeld's most endearing creation.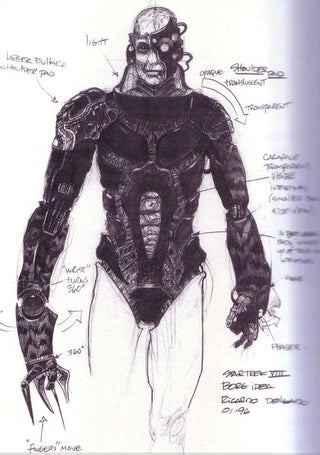 S
Ricardo Delgado's concept art for the revamped Borg in 1996's Star Trek: First Contact.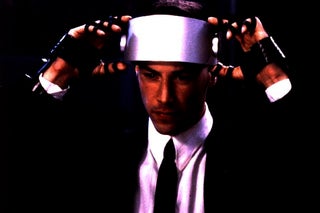 S
The movie version of Johnny Mnemonic (1995)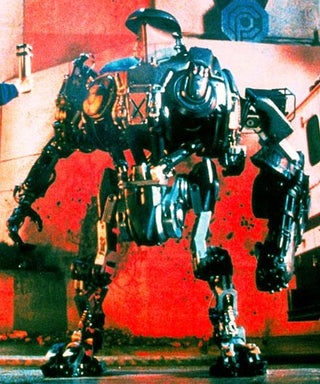 S
Cain from Robocop 2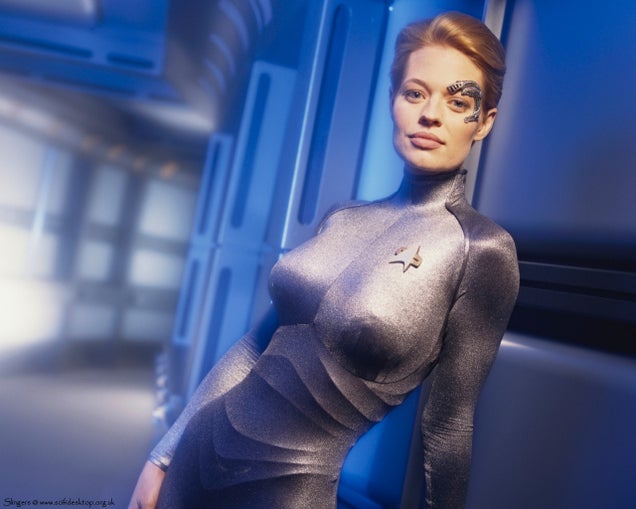 S
Seven Of Nine, the most famous of the Borg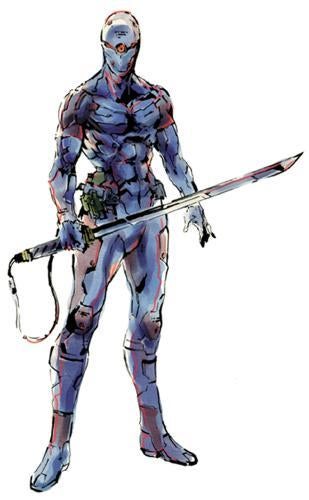 The aptly named Cyborg Ninja debuts in the Metal Gear series (1998)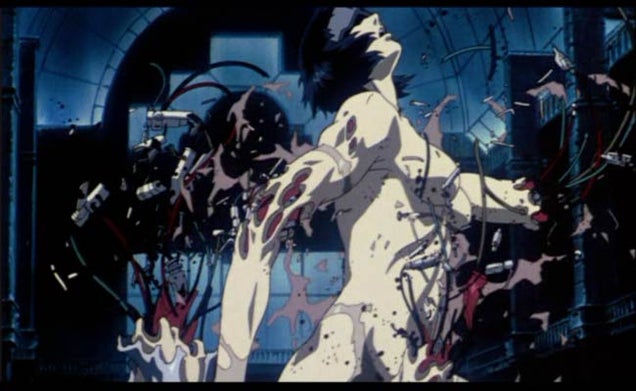 S

The 1995 anime film based the manga series Ghost In The Shell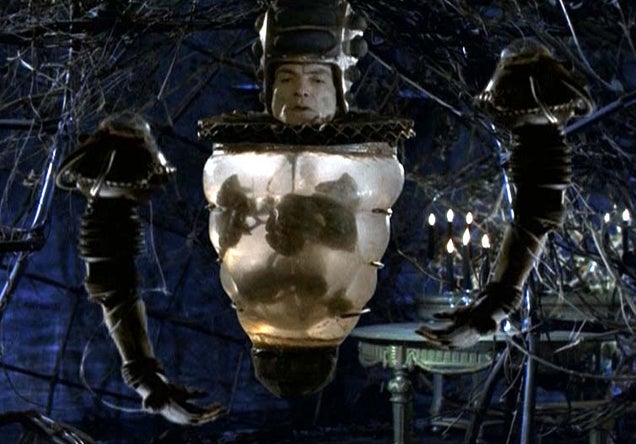 S
Mantrid from Lexx (1998)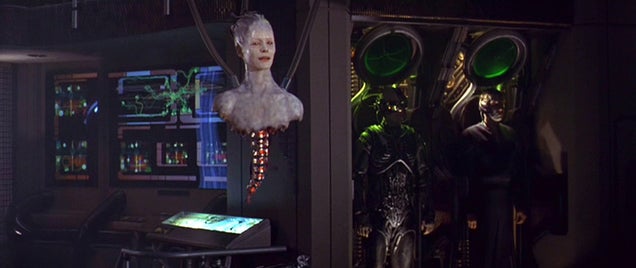 S
The Borg Queen in Star Trek: First Contact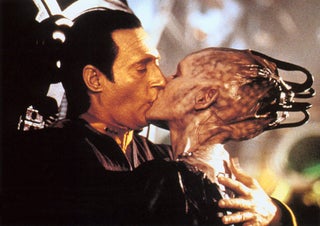 S
Data and the Borg Queen share a passionate kiss after human skin grafts have turned Data into a cyborg, in Star Trek: First Contact.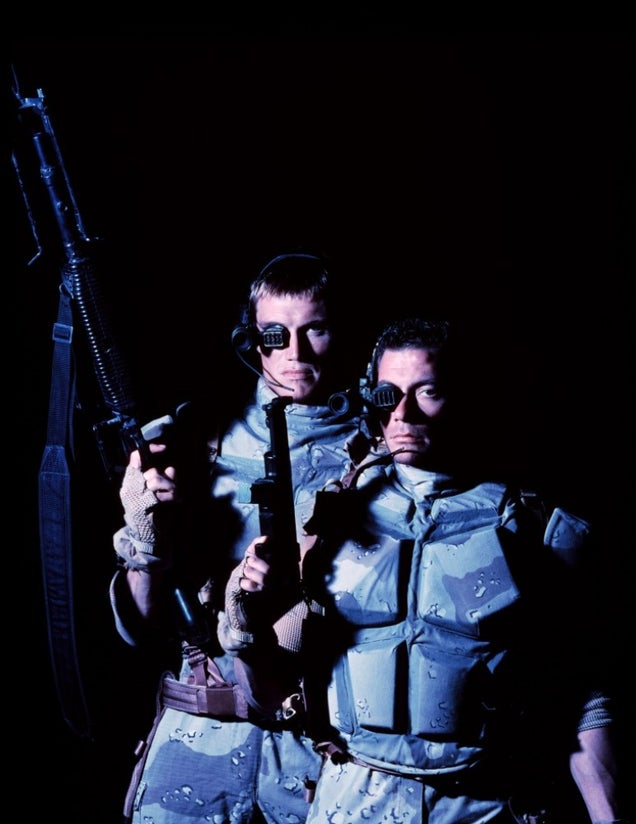 S
The Universal Soldier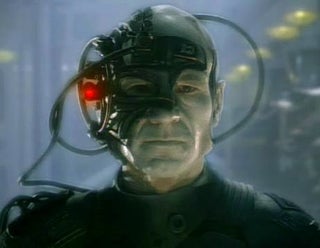 S
Jean-Luc Picard becomes Locutus Of Borg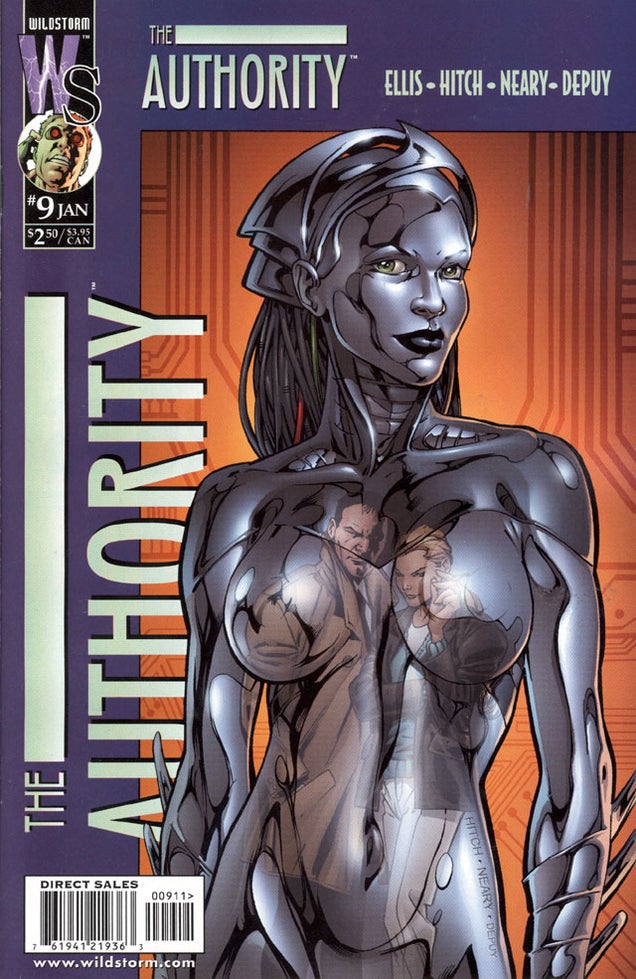 The Engineer, from The Authority comics series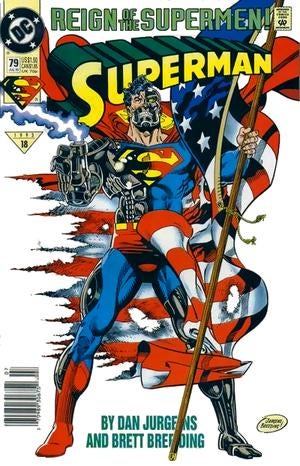 The Cyborg Superman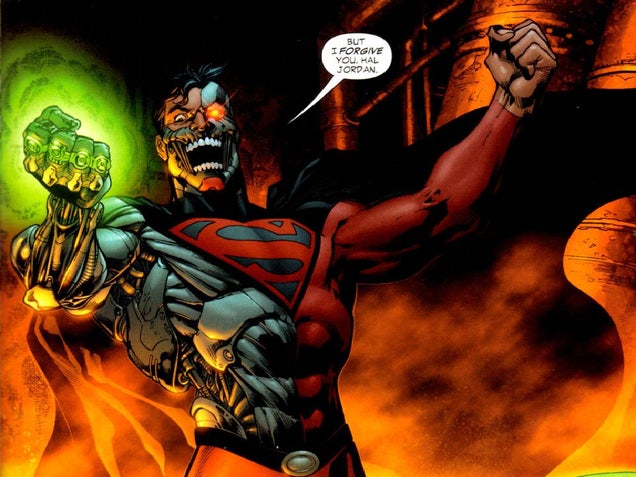 S
The Cyborg Superman, from one of his more recent appearances
LadyTron, from Alan Moore's run on WildC.A.T.S.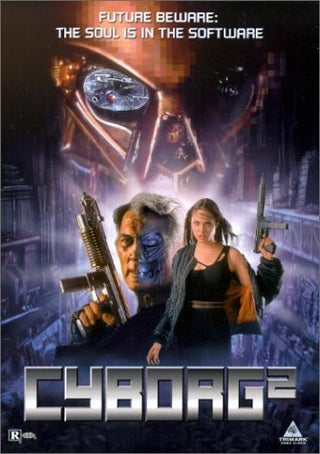 S

Cyborg 2, featuring a young Angelina Jolie as the cyborg bounty hunter Cash Reese.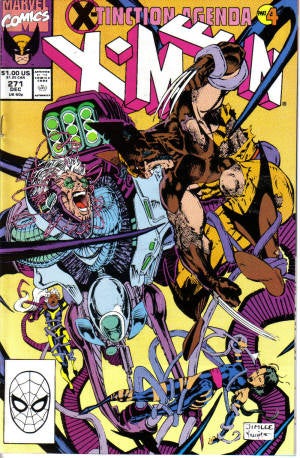 Cameron Hodge, X-Men villain; bespectacled anti-mutant terrorist with cybernetic scorpion body (1990).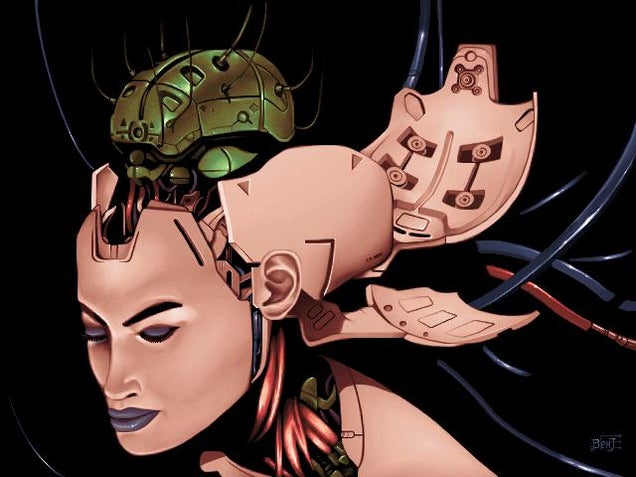 Random cyborg art of the 1990s, which I couldn't find the source or artist for.