Art Asylum Boston is currently running "Art Strikes Back," a show where 30 visual artists have reinterpreted iconic Star Wars images in a variety of media and styles. Some of the works these folks have dreamed up are truly inspired.
The show is running at Art Asylum Boston through this Sunday, December 6th. The pieces are all for sale, although a few have already been sold. You can see all of the pieces from the show at "Art Strikes Back."
Art Strikes Back — Thanks to Ben for the tip.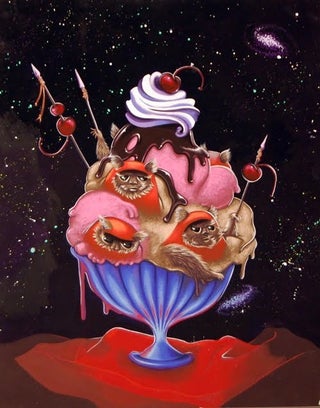 S
Allison Bamford
"Ewok Sundae"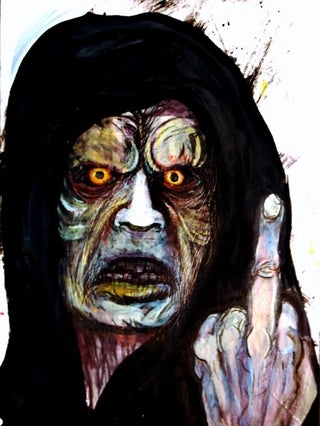 S
Landon Richmond
"Emperor Palpatine Probably Hates You"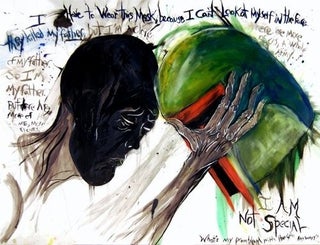 S
Landon Richmond
"I'm Not Special"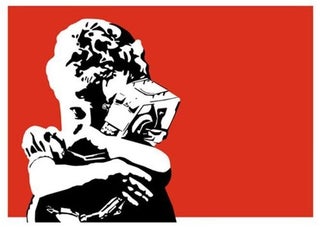 S
Stolen
"Lost Robot"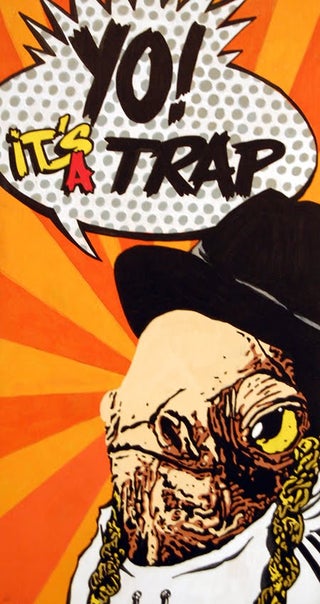 S
Shai Dahan
"Yo, It's a Trap!"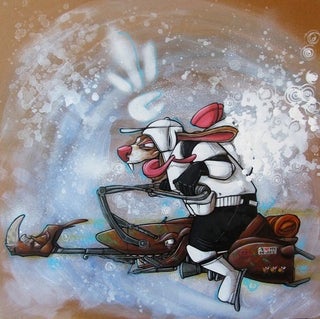 S
Donald Ross "SCRIBE"
"Scribblespeeder"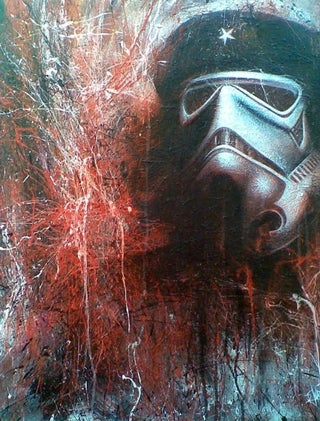 S
Rourke Van Dal
"Imperial Che"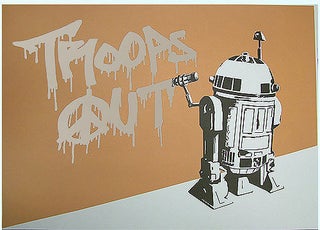 S
Ryan Callanan "RYCA"
"R2TAG-2 (Troops Out)"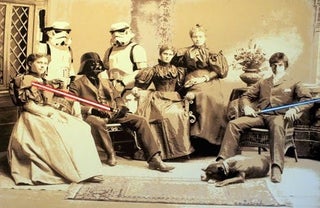 S
Mr. Brainwash
"Star Wars Reunion"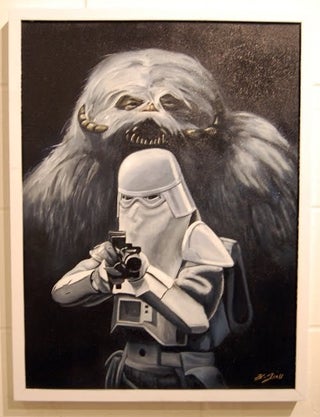 S
Kevin Liell
"Wompa Attack"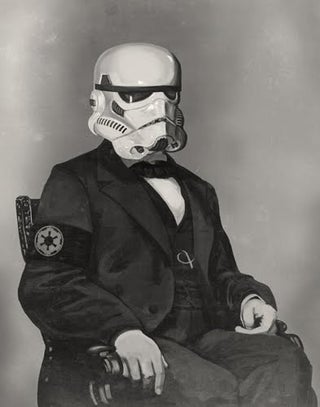 S
Mike Mitchell
"Icons of The Empire"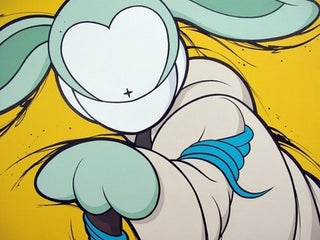 S
Arkiv
"Yoka"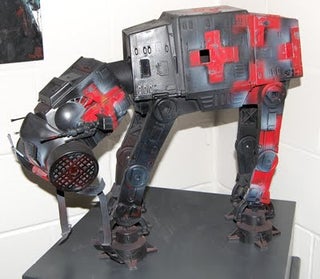 S
Adriean Koleric "ITEM"
"AK-AT (Gasolina)"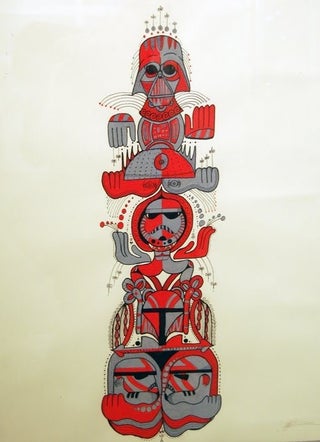 S
Shai Dahan
"Totum"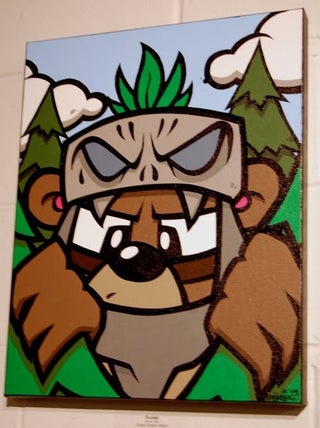 S
Evoker
"Endor Sneak Attack"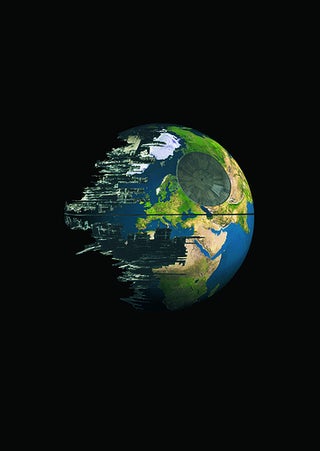 S
Pure Evil
"Death Planet"