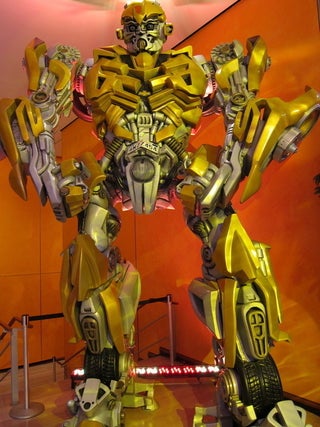 S
io9 was at Hasbro's Toy Fair showroom yesterday, getting an exclusive first look at the toymaker's upcoming Star Wars, G.I. Joe, Marvel, and Transformers lines. And no, the life-size Bumblebee in the lobby sadly won't be hitting shelves anytime soon.
What's big for Hasbro? A whole slew of Iron Man 2 toys, a new Vintage line of Star Wars figures to commemorate the 30th anniversary of The Empire Strikes Back, a remodeled Cobra H.I.S.S. tank, and the release of the Transformers: War For Cybertron video game. io9 was on the scene yesterday, checking out all this resplendence in plastic.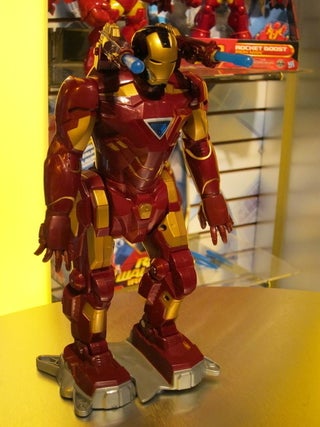 S
The crown jewel of the Iron Man 2 line is the remote-controlled Iron Man armor. It can walk, talk, shoot repulsors, charm the pants off of models, and scare the bejeezus out of your cat.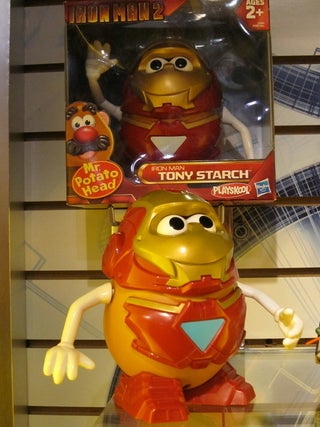 S
Tony Starch, the Invincible Iron Mash.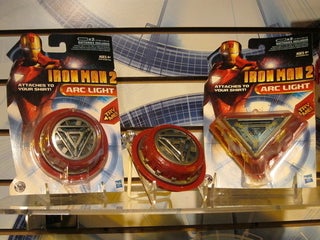 S
Armani suit + one of these detachable suction-powered arc reactors = easiest Tony Stark Halloween costume ever.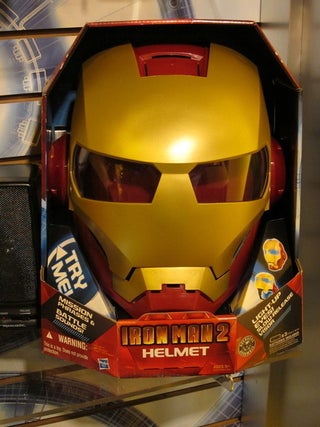 S
No Iron Man toy line would be complete without a helmet. This one flips open.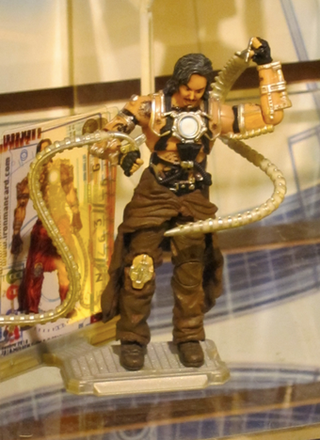 S
Mickey Rourke as Whiplash.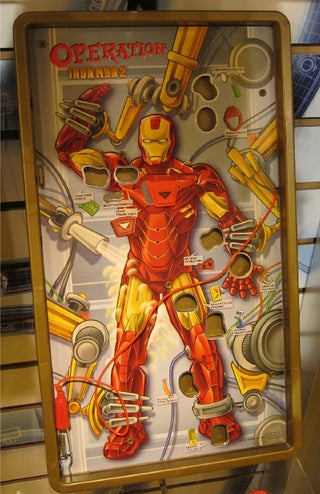 S
Iron Man Operation (liver transplant not included).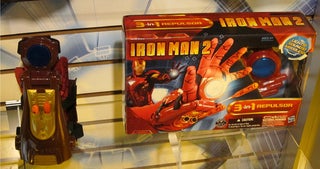 S
The Iron Man repulsor.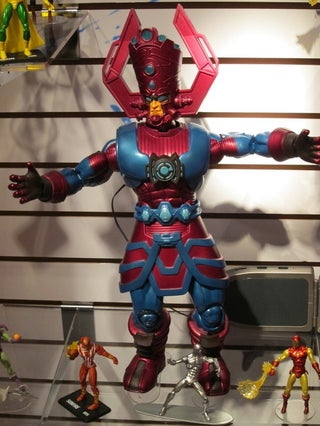 S
A 19" light-up, talking Galactus, for all your planet-consuming needs.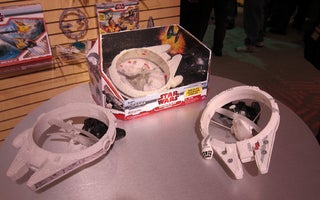 S
An RC flying Millennium Falcon. Again, another toy that will put your cat into conniptions.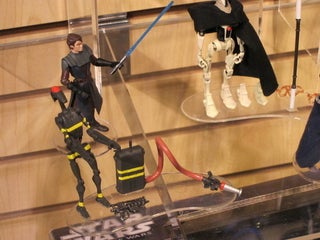 S
I'm not going to lie - this Firefighter Droid action figure was my favorite toy of the show.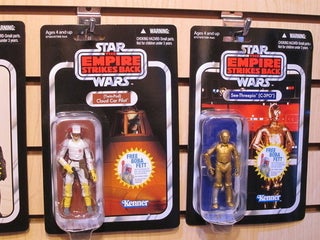 S
Team-up your Cloud Car Driver with C-3PO for an adventure of mildly thrilling proportions.

S
General Grievous' rotating lightsaber.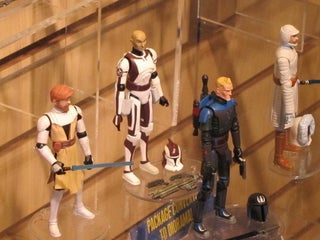 S
Mandalorians are so in this season.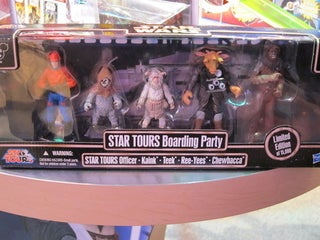 S
I take it back, the Star Tours action figure set might have been my fave of the day.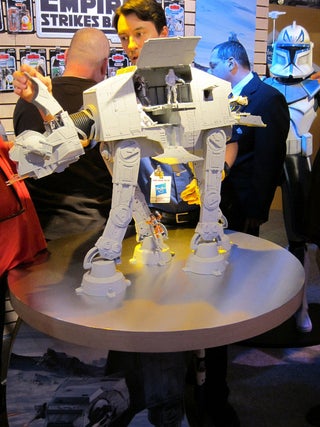 S
The giant AT-AT walker for the ESB 30th anniversary.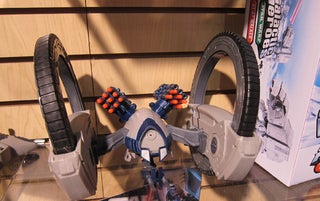 S
The RC Hailfire droid.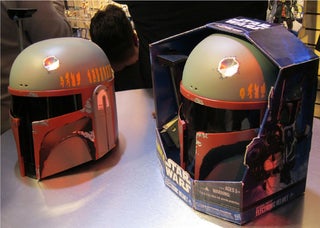 S
The electronic Boba Fett helmet.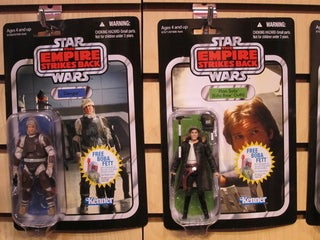 S
Bounty hunter Dengar and a very dapper Han Solo. Note the Vintage Boba Fett mailaway.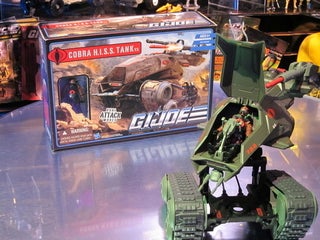 S
The remodeled Cobra H.I.S.S. tank.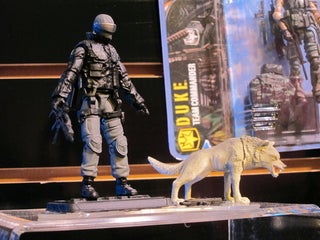 S
Snake Eyes and his dog Timber.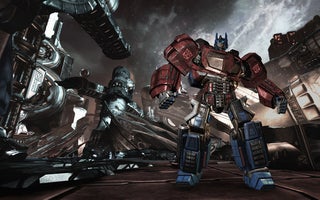 S
Attendees saw gameplay from the upcoming Transformers: War for Cybertron video games.