Ivica Stevanovic is an artist from Serbia. All I can say is that he's a mad genius of the surreal....and I like it. I like it a lot. In this gallery, we'll tour his unusual world.
In addition to his amazing images in graphic novels, he has also worked on numerous chiildren's books as well as covers for various publishers. I first came across his amazing images while working on the Steampunk Reloaded anthology with my husband, Jeff VanderMeer. I am lucky enough to be married to a man who shares my artistic aesthetic. Jeff is the one who introduced me to Ivica's work.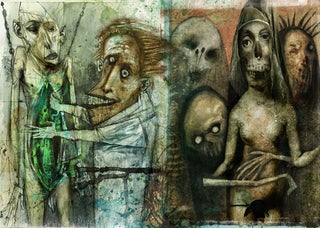 S
How can you look at this and not feel something creeping up your back? This is one of several pieces from a project called Graphocalypse.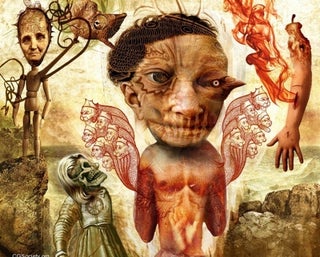 S
Makes Mickey Mouse ears look sinister, doesn't it?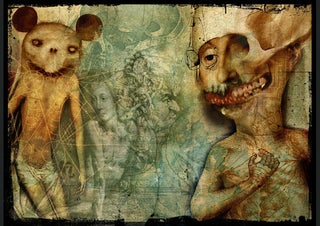 S
This is Babylon City. Stevanovic uses images from famous paintings and makes them his own. A similar technique used by Scott Eagle who I profiled over the holidays.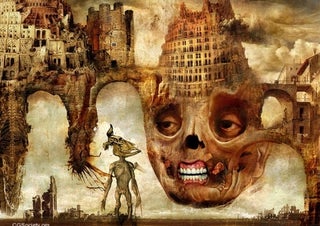 S
In My Mouth - from the graphic novel Kindly Corpses: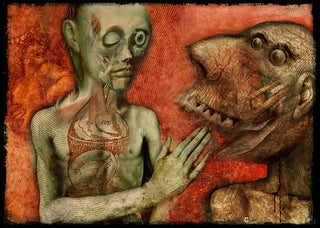 S
Cross Section - also from Kindly Corpses: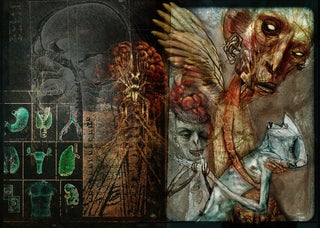 S
Wisdom Tree, from Graphocalypse: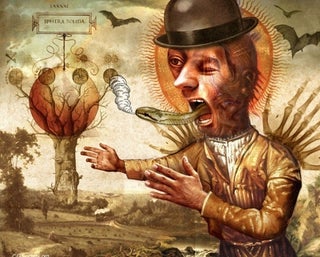 S
Signs in the Sky - I want to do a book with this as the cover. Wouldn't you buy it?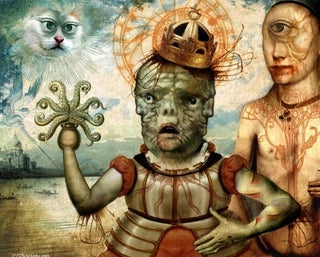 S
Days of the Beast - another from Graphocalypse. It reminds me of Alice in Wonderland... and other stuff. A bit of Frida Kahlo in there, too. Creepy because I feel like I know that guy with the crooked teeth (I think I went to high school with him...)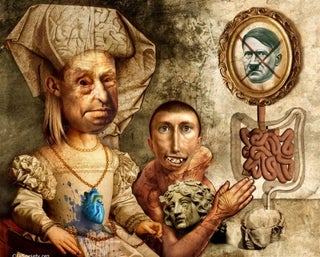 S
Another from the graphic novel Kindly Corpses - My Heart: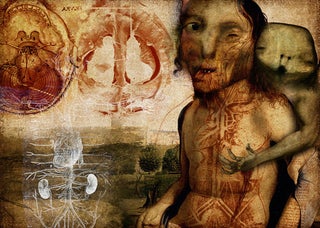 S
Also from Kindly Corpses - don't you just want this book? I want to buy every single book with Ivica's art regardless of what language it is in.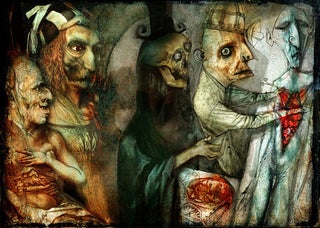 S
Book Cover for Demon Slike - gotta love a fish with arms: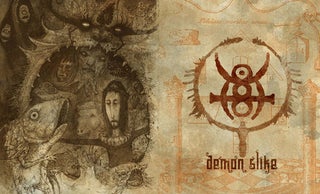 S
From a graphic novel - L'Anatomie du Ciel – Anatomy of the Sky: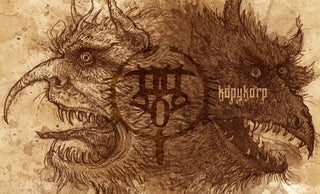 S
The Hobbit - ok, yes I know....Another version of The Hobbit? But don't you just love his take on it? Makes you look at Bilbo Baggins in a totally different light.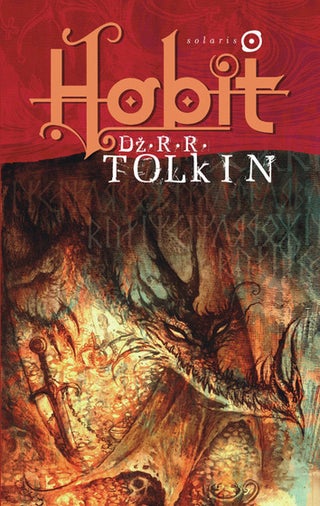 S