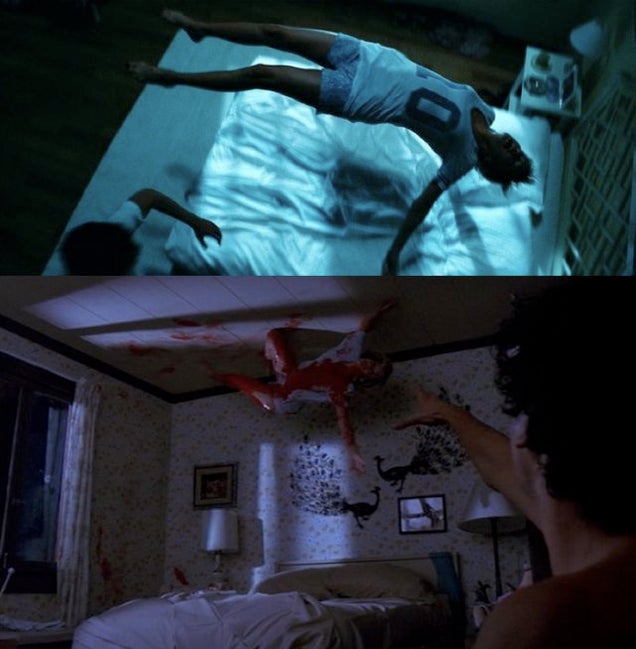 S
A bit of an homage to the first Freddy victim on the silver screen.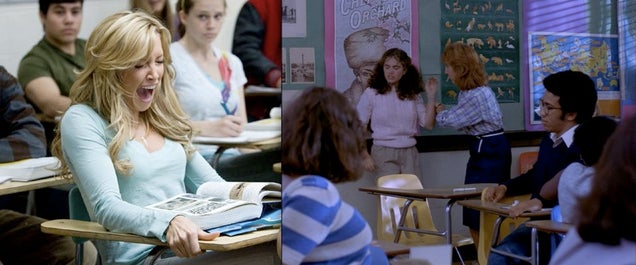 S
Falling asleep in class, and then freaking out in front of the rest of the students.

S
What you see, while asleep in said class. Also this moment in the original Nightmare is easily the scariest moment in all the of the films as a whole.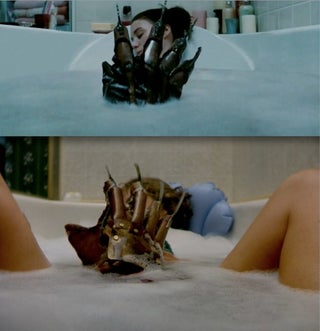 S
Did the reboot tone down the tub scene a bit? Where are her legs?

S
The classic, "Oh shit, I can pull this bastard through the dream world" moment. Which means there's going to be a Freddy fight, IRL!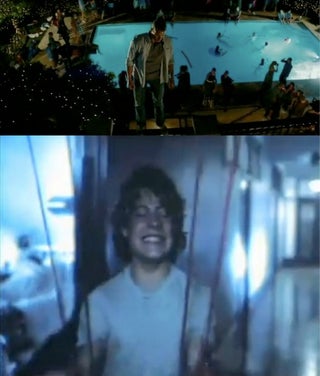 S
Finally this pool scene reminded us a little of Freddy vein-puppeting the children from Nightmare: Dream Warriors, with a nod the pool party fiasco from A Nightmare on Elm Street 2: Freddy's Revenge. And we already know this will be a tasteful topless party, so bring on the blood.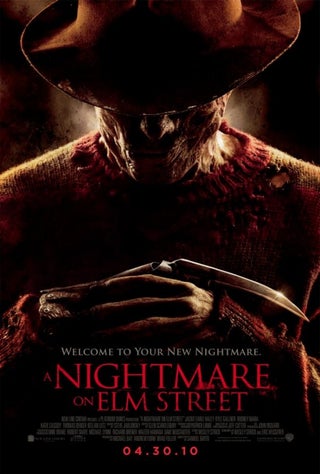 S
And finally, the latest poster.