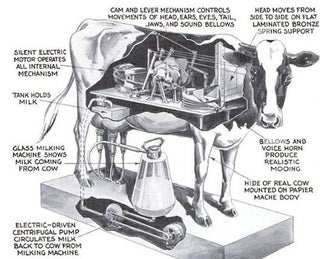 S
Back in the day, roboticists were less about constructing sleek robo-sapiens and more about building robots who could smoke, yodel, and shoot firearms. Popular Science has a gallery of vintage robot articles, and it's a hoot.
Top image: Cowbot: May 1933
[via Popular Science]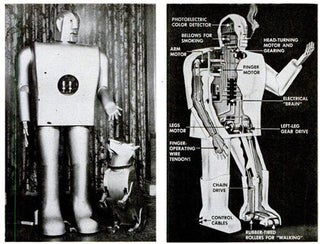 S

Elektro, the cigarette-smoking robot and his dog and Sparko : August 1949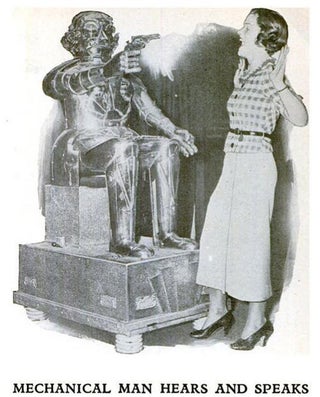 S

Professor Harry May's gun-shooting robot: January 1935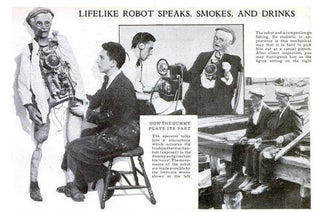 S

Creepy Old Man-Bot: October 1935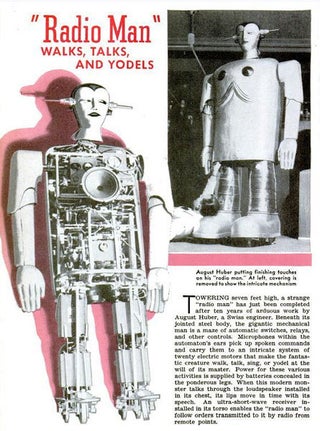 S


Yodeling Radio Man: March 1939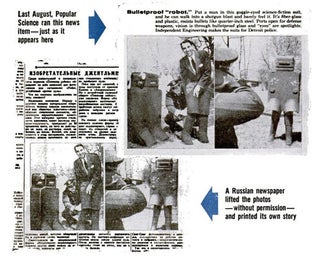 S


All Capone's "Robot": August 1959
From Popular Science:
In August 1958, we featured a story on robot-like bulletproof armor for the Detroit police. A year later, the Russian media picked up the story, retitling it "Robot is Bulletproof," and claimed that American engineers were selling the equipment to Al Capone and the KKK. Wild!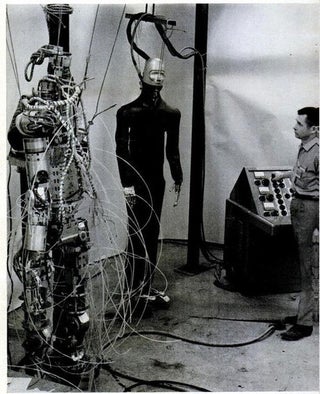 S