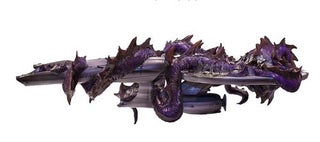 S
The Enterprise is firing all thrusters and turning deflector screens to maximum - but this serpentine monster isn't letting go. This weird sculpture by Rafael Burgos is up for auction, along with tons of Star Trek props and costumes.
Burgos says he "decided to approach the model by creating a dramatic scene that allows the viewer to imagine the end of the story." This is just one of the tweaked-out Enterprise models that's up for auction at Juliens Auctions on June 27. Also up for auction for charity - some props from the most recent Trek movie, some memorabilia from Gene Roddenberry, and William Shatner's souped-up Harley Davidson motorcycle. (And Shatner will be there in person.) It also looks like you'll be able to bid online.
Here are some more of our favorite images - check out the rest over at the Juliens site.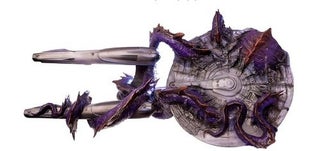 S
Here's another awesome look at Burgos' Enterprise model.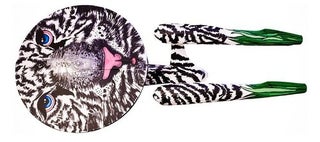 S
What if Captain Kirk decided to pimp out the Enterprise using some bitchin airbrushing and spray paint? You'd get something like this awesome model by Olka Osadzinska.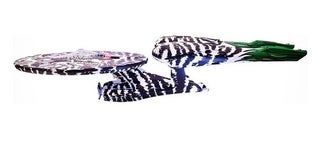 S
Another look at Olka Osadzinska's model.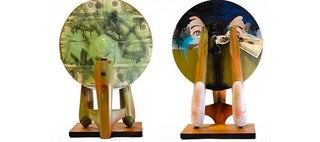 S
The Federation may have eliminated capitalism, but the Enterprise still runs on cash money, in Jeremy Kaplan's version.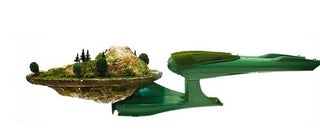 S
What if the Enterprise decided to park in an atmosphere and try to build a natural environment on its hull? It could totally happen. This one is by David Rager.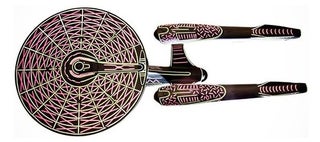 S
A pop art take on the Enterprise by Turbokrapfen.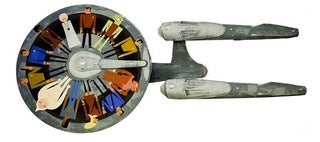 S
A cool model featuring the crew and some monsters, by Amanda Visell.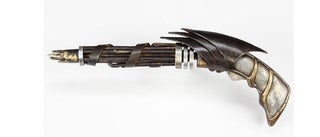 S
A Romulan pistol, from the recent film.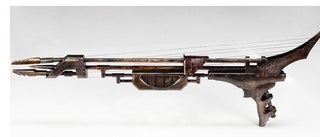 S
Romulan rifle from the recent film.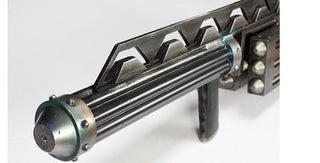 S
Klingon rifle, from the latest film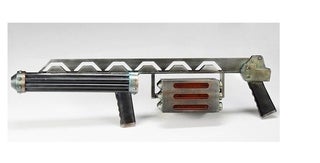 S
Another look at that Klingon rifle.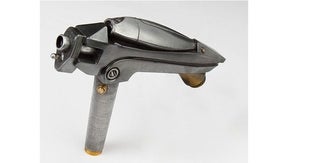 S
A phaser from the U.S.S. Kelvin.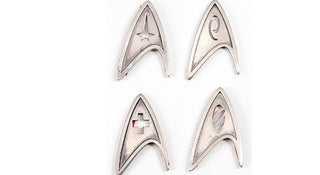 S
Insignia badges from the U.S.S. Enterprise.