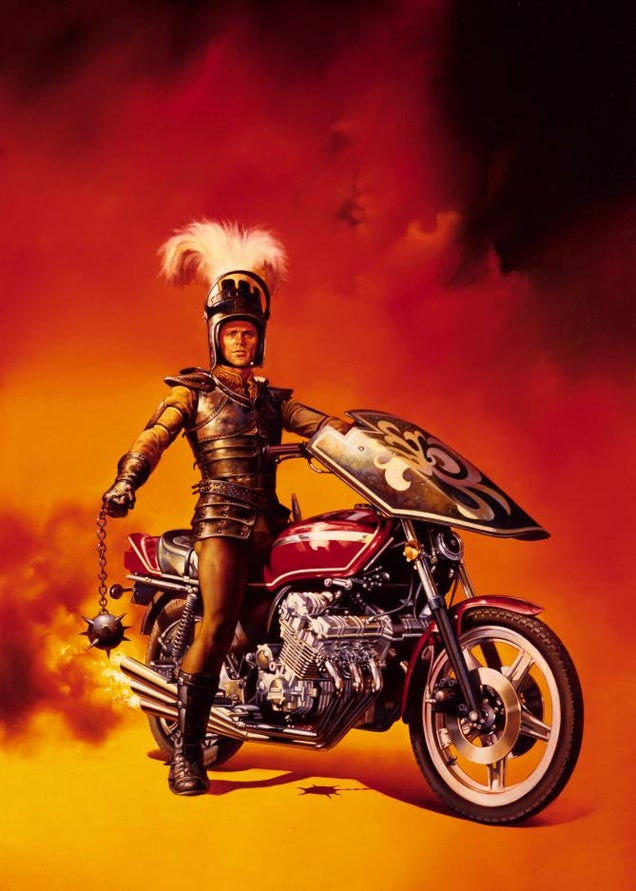 S
Boobs! Dragons! Dragons and boobs! Men in thongs! Women in thongs! Swords! Snakes! Barbarians! Cakes! Perms! Rassling! Thighs! Butts! It's Boris Vallejo time! You've been warned!
When I woke up this morning, I thought, "Gee, io9 hasn't had enough Boris Vallejo lately." Sure, we'll post snippets now and again, but we haven't had an onslaught of oily flesh and totally ludicrous tableaus befitting of the master. So without further ado, here's an onslaught of Boris Vallejo. Roll your d20s, put on your Molly Hatchet, and pop in your VHS copy of Q, because it's going to be a bumpy ride! Post your own Boris favorites in the comments below!
[Artwork via Boris Vallejo gallery]
Knight on Wheels (1980)
Meet the Knight on Wheels. His superpower is anachronism.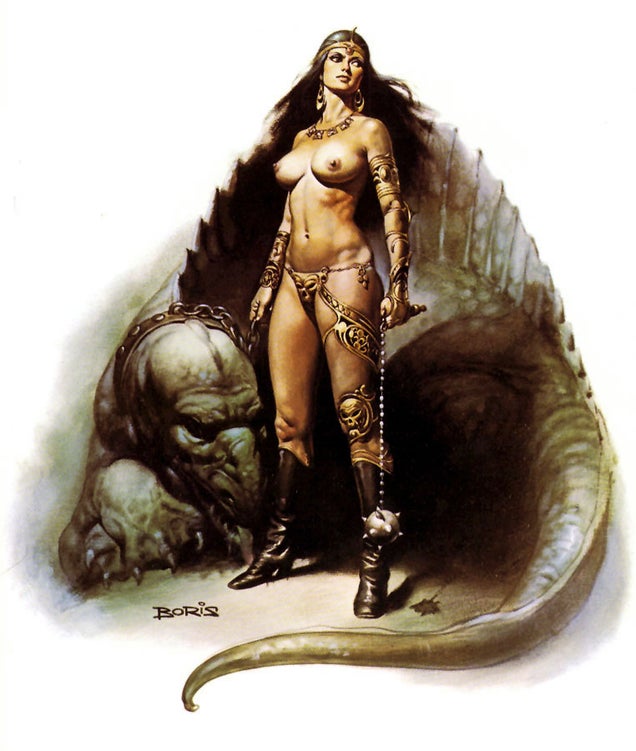 S

"The Amazon's Pet" (1972)
The original draft of How To Train Your Dragon was ghostwritten by Russ Meyer.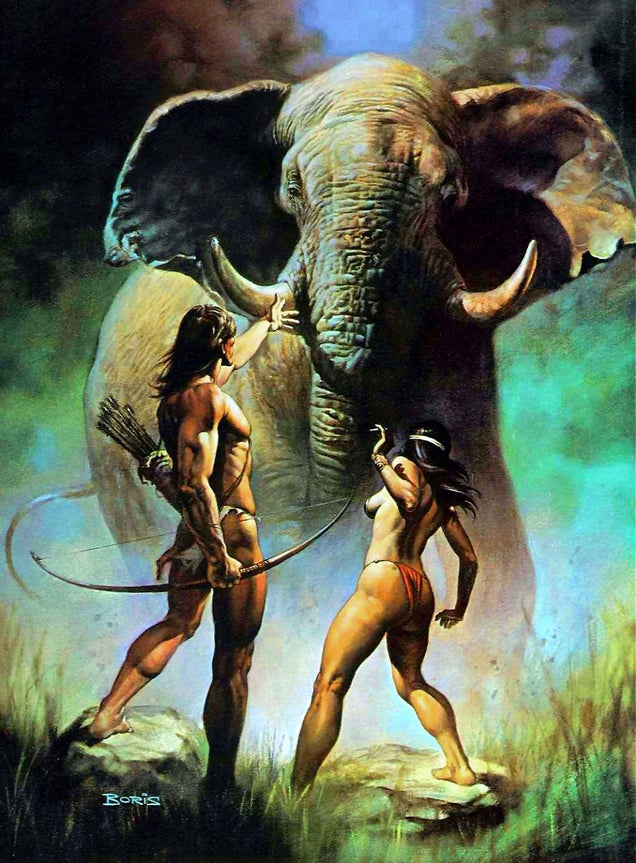 S

"Elephant" (1975)
Even when Boris goes for a majestic nature shot, he's generous enough to toss in some sideboob.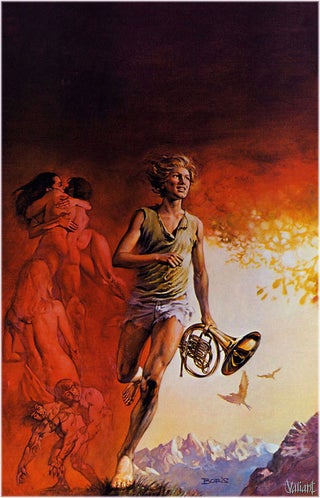 S

"Davy" - 1974
"Dear Mom and Dad,
Band camp totally fucking ruled this year."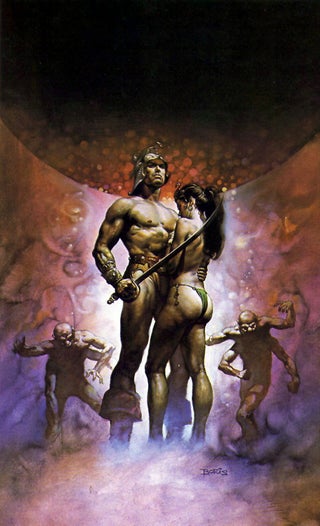 S

A Guide To Barsoom (1976)
Boris draws the best prom portraits.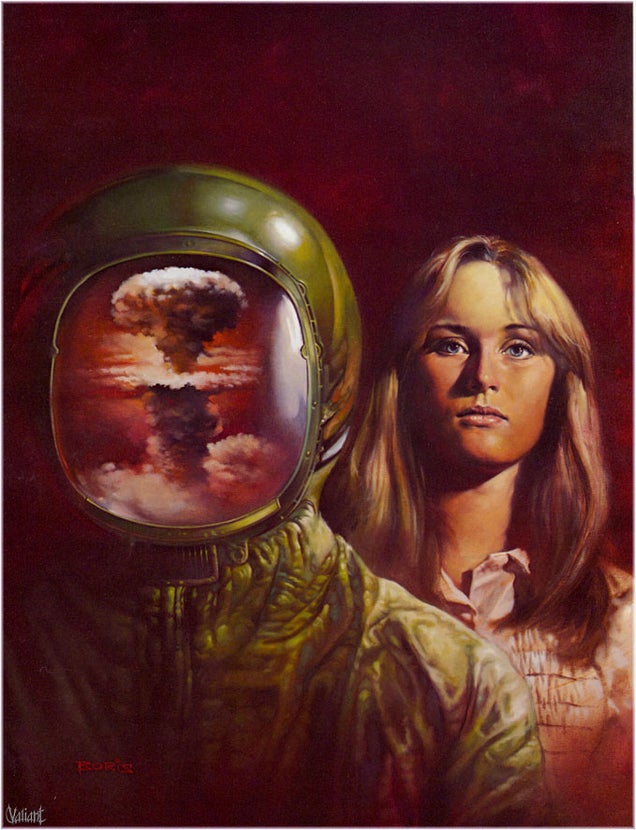 S

Z for Zachariah (1976)
"I'm not sharing, Kim. It's the end of the world, and you spent all of grandma's birthday check on that nice blouse."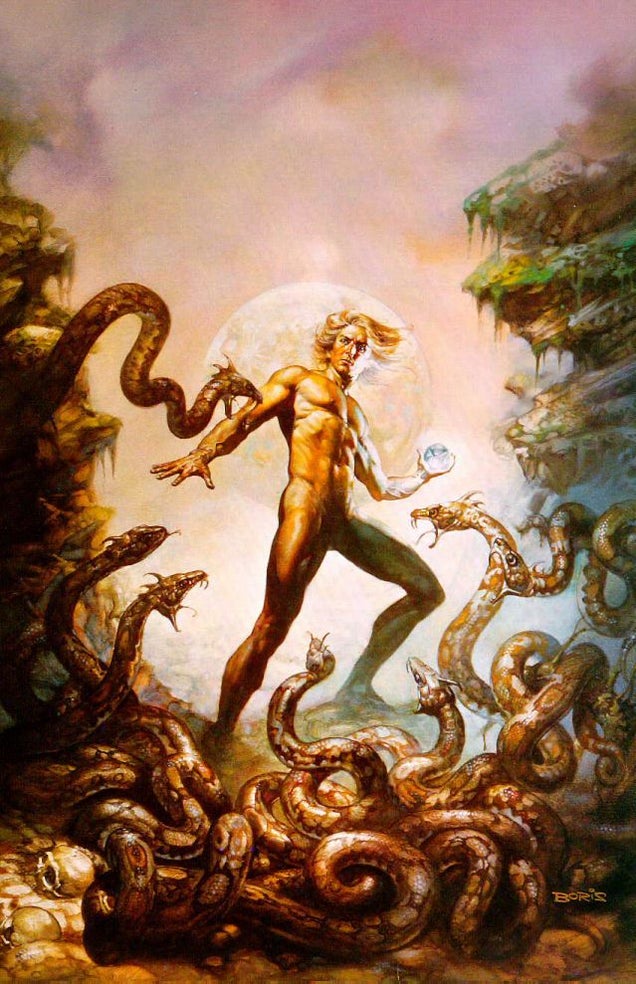 S

The Secrets of Synchronocity (1977)
This picture is so damn Freudian I don't even know where to start.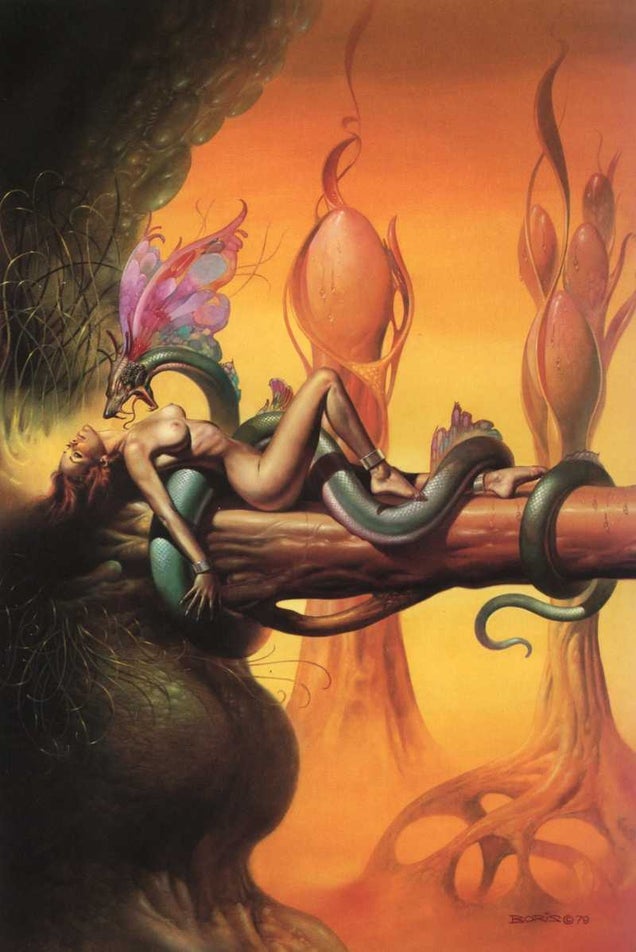 S

Instants (1979)
Boris Vallejo's illustrated Old Testament sold very poorly in Christian bookstores.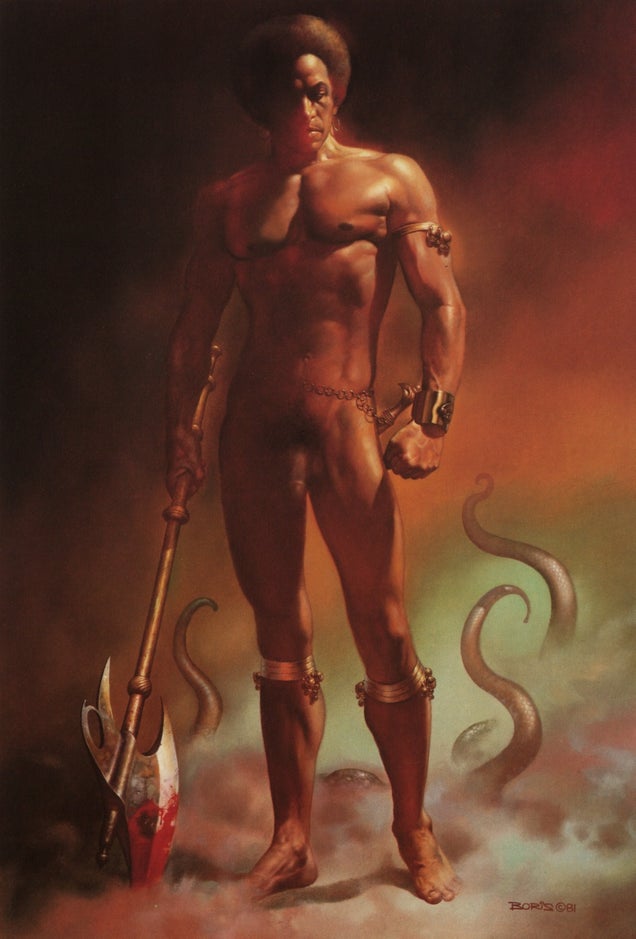 S

Black Axe (1981)
Black Axe, unlike Black Vulcan, had a very short stint with the Super Friends.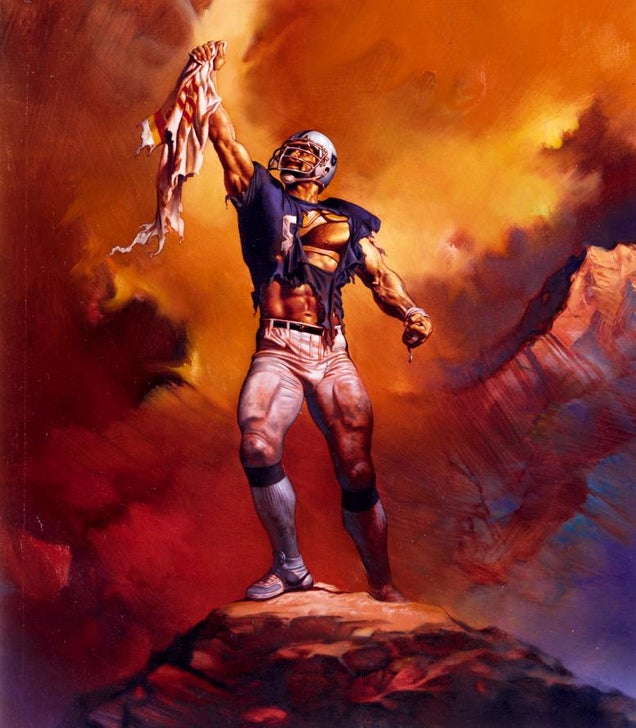 S

Football Hero (1982)
Why is Boris Vallejo awesome? He can make even flag football macho.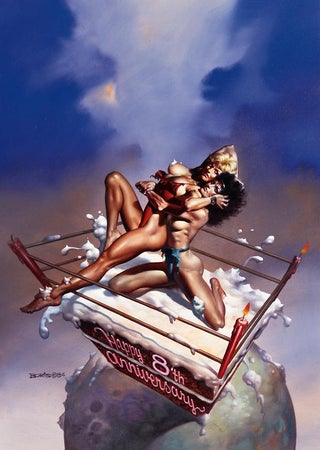 S

Female Wrestlers (1984)
I initially read that cake as "Happy 8th Birthday." Best. Birthday. Ever.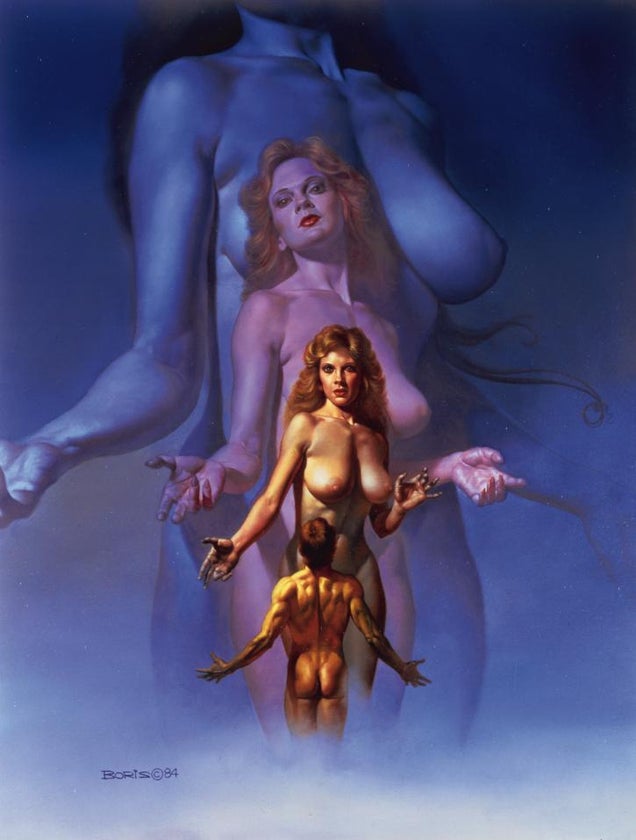 S

Angel (1984)
I'm a heterosexual male, but the first thing I noticed about this picture was, "Holy shit, that guy works out his lats."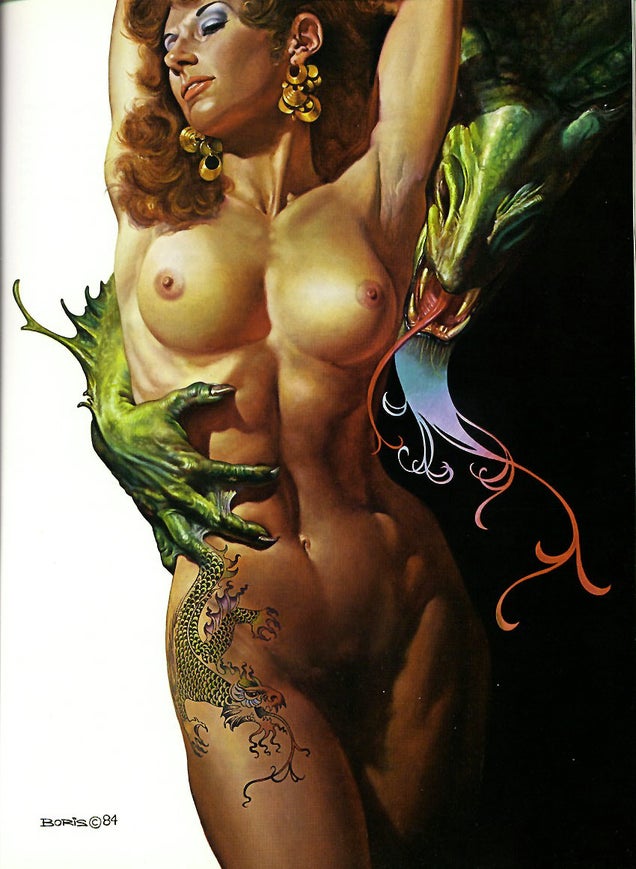 S

Dragon Prince (1981)
A peek at the erotica section of the Visitors' spaceship.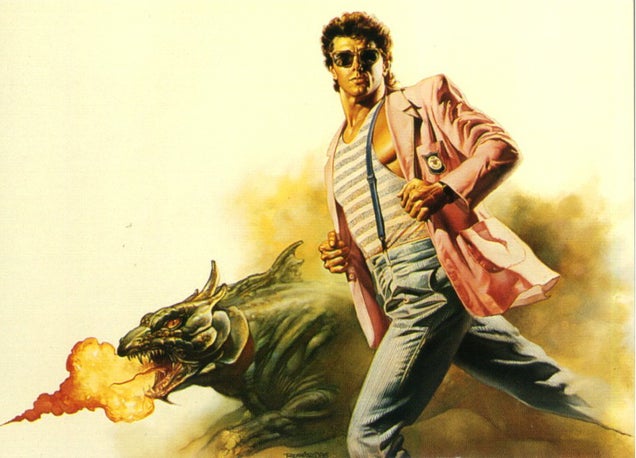 S

Running Partners (1986)
The sequel to Turner & Hooch didn't make a lick of sense whatsoever.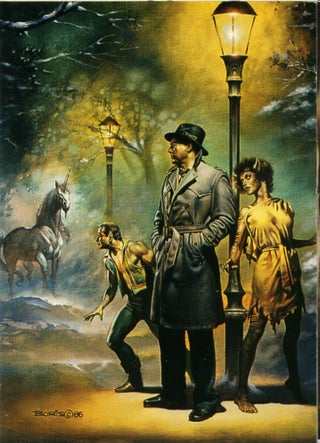 S

Unicorn of Central Park (1986)
It doesn't matter how nu-rave you dress, Namor. That unicorn's still going to take your wallet.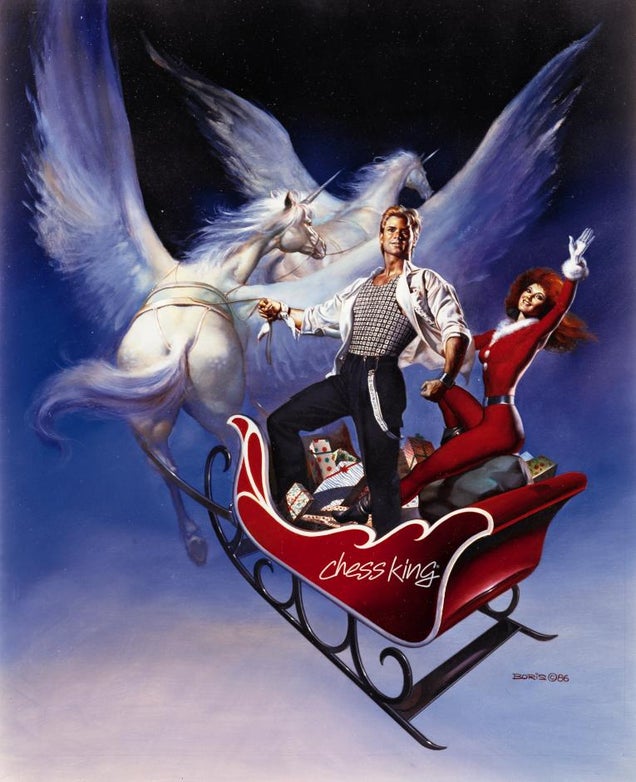 S

Chesking (1986)
During Christmas at the Vallejo household, Sting rides up on his unicorn steeds and deposits Christina Hendricks in your rain gutters.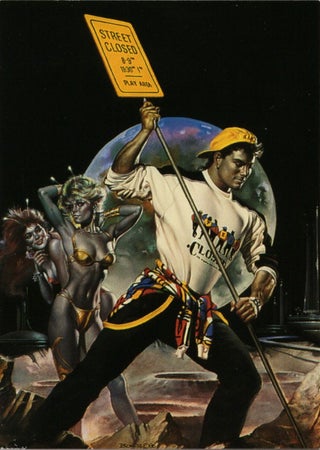 S

Street Closed (1986)
Remember that time Terrence Trent D'Arby closed down the Moon to have sex with aliens? No, neither do I.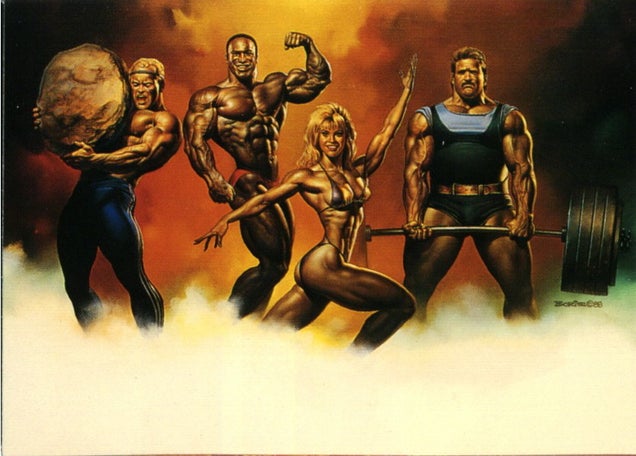 S

Power (1988)
A foursome with this bunch would smell like Jovan Musk and canola oil.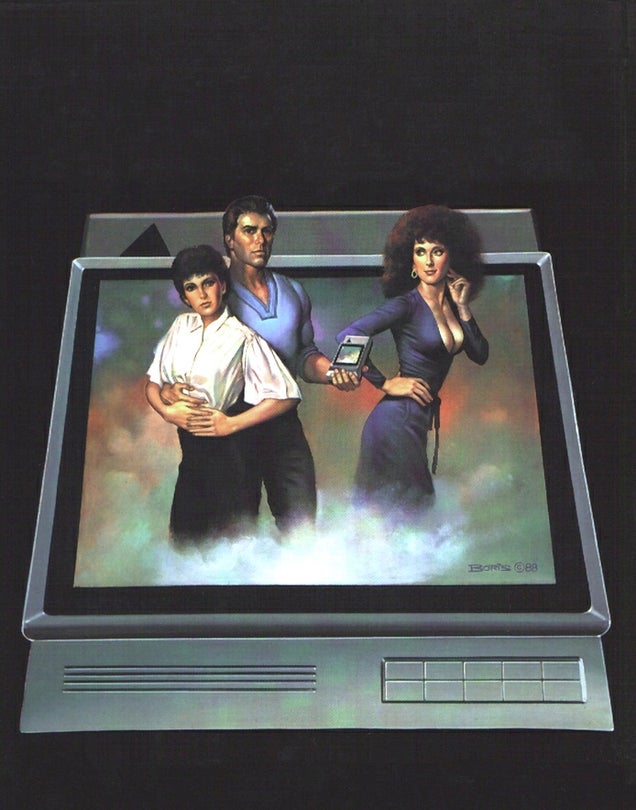 S

Hologram (1988)
I miss the 1980s. All the TVs came with Barbeau-Vision.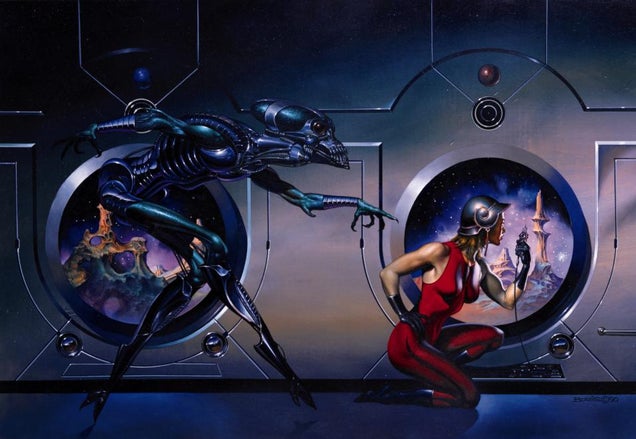 S

Alien Visitor (1990)
You know a xenomorph is not fucking around when he's wearing high heels.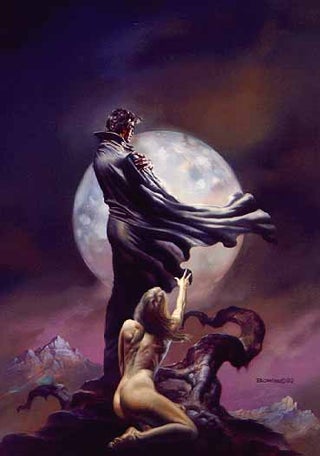 S

Dracula (1992)
"Not now, girl. I'm having my 'Vlad' time."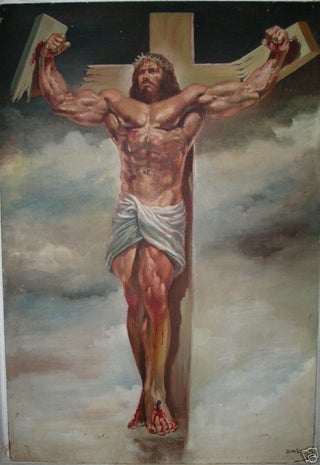 S

And of course, no Boris Vallejo retrospective would be complete without his hulked-out interpretation of Jesus Christ.