S
A couple of weeks ago, we had a robot art contest in honor of the RoboGames. The theme was "we welcome our new robot overlords." Now we have the winners. That's Wenchette's first place entry right there. See the rest below!
Second prize goes to JB.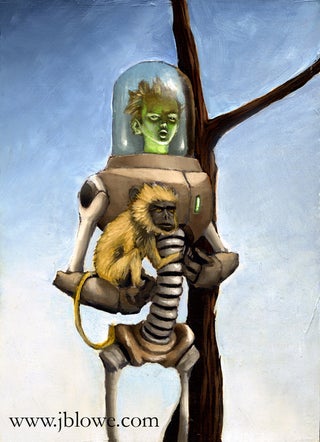 S
Third to lepas.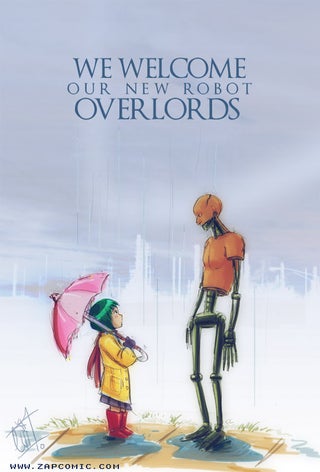 S
And honorable mention to Crabfu, because it's just so damn cute.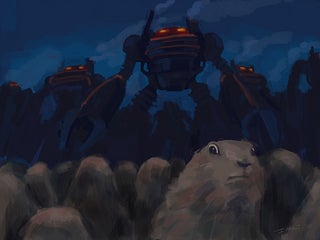 S
Judges included myself, robot artist Nemo Gould, and RoboGames organizers Simone Davalos and David Calkins. Prizes generously provided by RoboGames are:
1st - Bioloid Bug ($99 value)
2nd - RoboGames T-shirts
3rd - RoboGames trading cards
If you want to claim your prize, email the RoboGames organizers.