Ever wanted to wield Mr. Eko's Jesus Stick? Well, you're in luck - approximately 100 props from Lost will soon be up for auction, such as Locke's hunting knife, Hurley's lottery ticket, Sawyer's glasses, Dharma beer, and fish biscuits.
[Profiles in History via THR]

S
Collection of 32 DHARMA Beer Cans in Varied Condition
A large collection of DHARMA Initiative beer in varied condition—some are opened, while others are empty and some are crushed, while some are in almost perfect condition.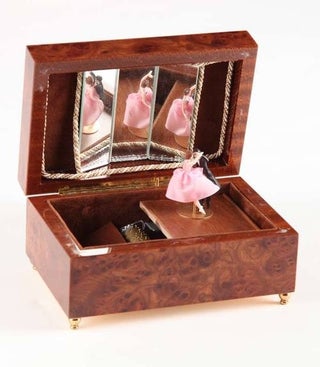 S
Danielle Rousseau's Music Box
Rousseau's music box is an ornate mechanical musical box with a hinge lid that when opened plays the song, "Intermezzo" from Carmen (Georges Bizet, 1875).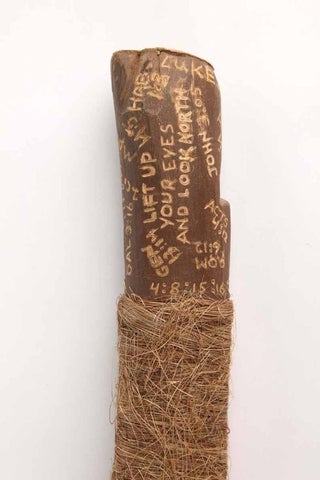 S
Eko's Signature Staff with Bible Scripture Carvings
Eko's stick is Mr. Eko's signature prop, nicknamed the "Jesus stick" by Charlie and called a prayer stick by Locke.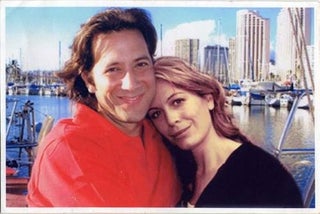 S
Desmond's Photograph of Himself and Penny
A slightly distressed and folded version of Desmond's color photograph of himself and Penny taken in London, with a backdrop screen of the Ala Wai Yacht Harbor in Honolulu.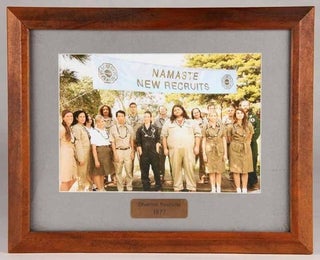 S
Framed Group Photo of the 1977 DHARMA Recruits
The photograph shows the 16 new recruits from 1977, featuring prominently Jack, Kate and Hurley.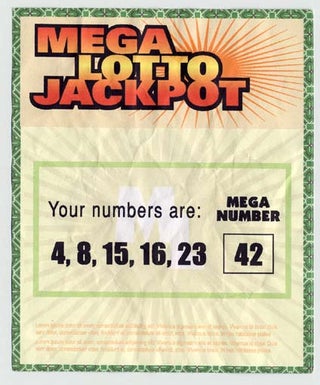 S
Hurley's Winning Mega Lotto Jackpot Ticket
The winning $114 million Mega Lotto Jackpot ticket with the numbers 4, 8, 15, 16, 23 and mega number 42.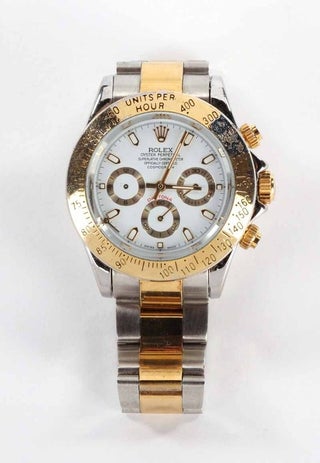 S
Jin's Hero Rolex
Hero two-tone gold and stainless steel Rolex chronograph watch with some scuff marks worn by Jin and later given to Michael.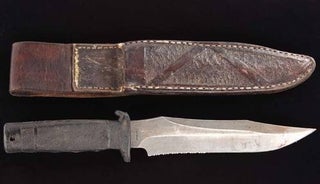 S
Locke's Hero Knife & Scabbard
Includes the leather sheath that is seen prominently attached to Locke's belt.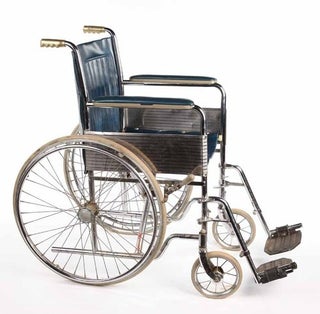 S
Locke's Hero Wheelchair
Prior to Flight 815, Locke is seen as being paralyzed from the waist down, a result of being pushed out of a window by his own father and falling eight stories.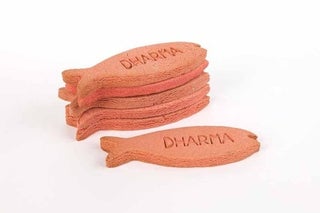 S
Set of approximately 30 DHARMA-branded fish biscuits, measuring 8 to 10 inches in length.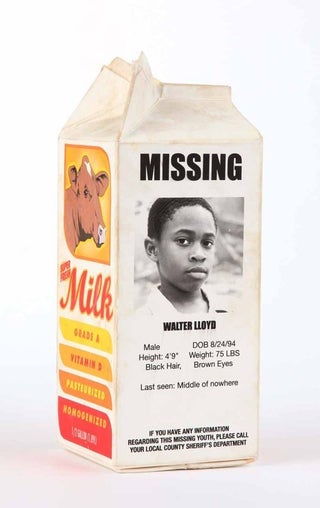 S
Walt's "MISSING" Milk Carton
Half-gallon empty milk carton with Walt's black & white picture and "MISSING" printed on the side.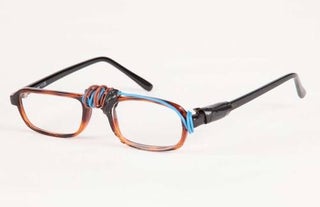 S
Sawyer's Reading Glasses
Coming to his aid, Jack realizes Sawyer is farsighted, and gives him a pair of glasses welded together to match his prescription.