We love cheesecake, but especially when it packs a bit of a kick. Aly Fell's pinup art includes robots, zombie-slayers, vampires, witches, demons and supervillains. And transdimensional dragon hunters! Check out a few of our favorites.
It's well worth checking out the rest of Aly Fell's amazing body of work, which pays homage to some of our favorite glamor artists as well as comics artists and classic pulp fiction. It's glamorous and dangerous! Oh, and one or two of the images below are probably NSFW. Check out more of his art at the link. [DarkRising]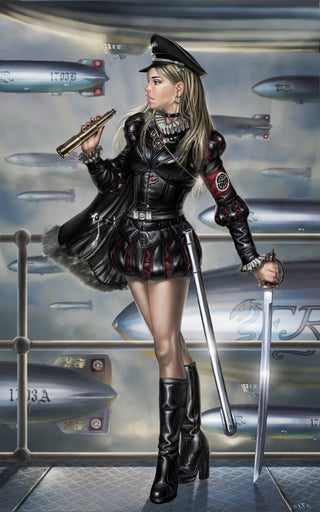 S
Lady Frances Drake, from an alternate fascist Elizabethan England. She's about to battle the Spanish Armada with Zeppelins.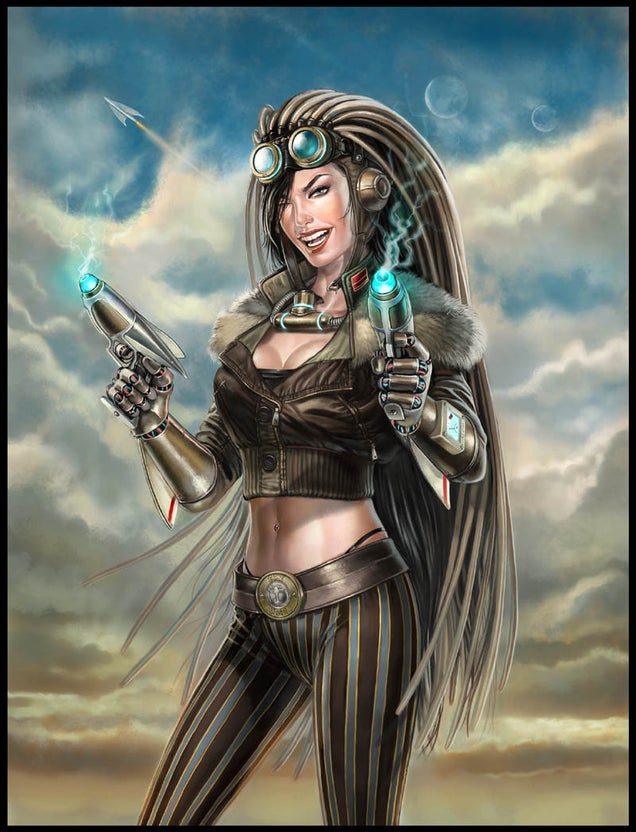 S
Sky Angel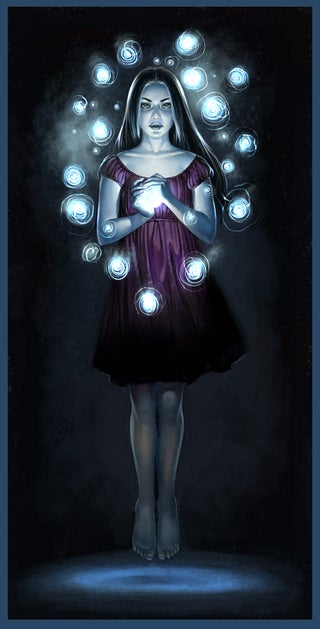 S
Mary Of The Blue Lights!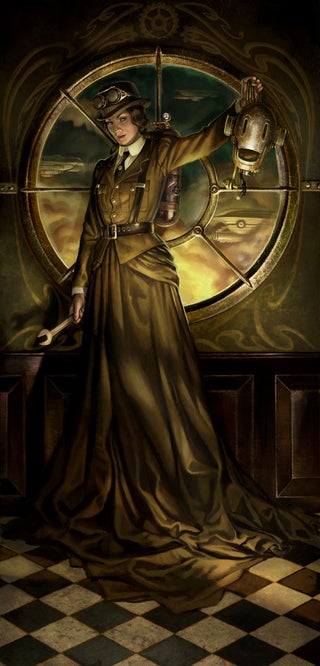 S
A steampunk reinterpretation of Judith from Judith and Holofernes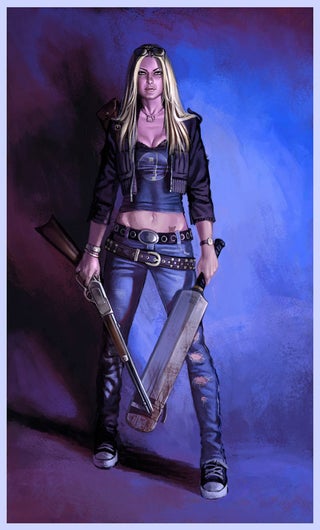 S
Erica: Zombie Killer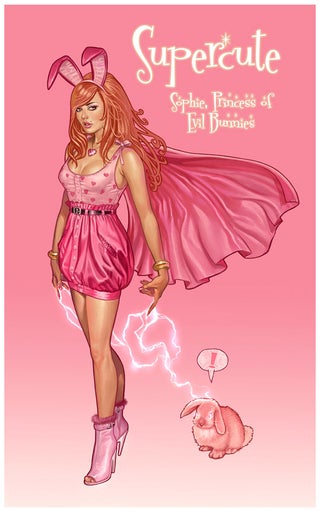 S
Supercute Sophie, Princess of Evil Bunnies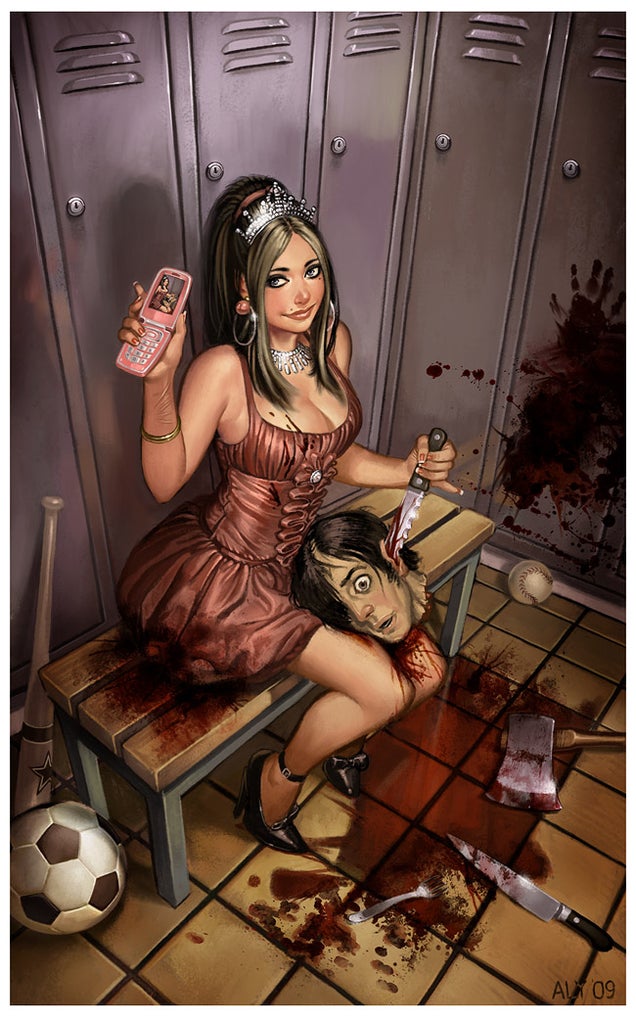 S
Tiffany May: Killer Prom Queen.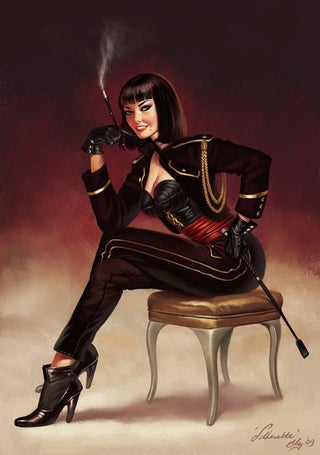 S
Silhouette from Watchmen.

S
A reimagining of Harley Quinn from DC Comics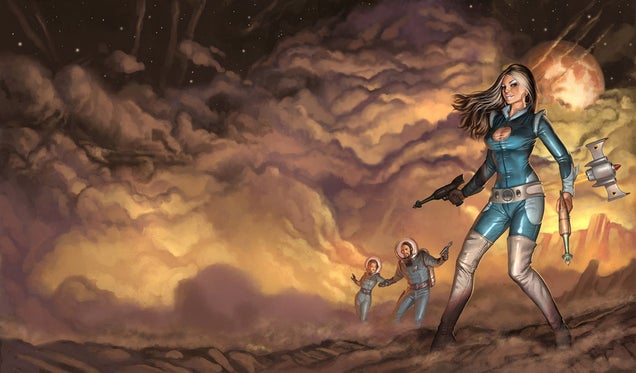 S
ImagineFX Cover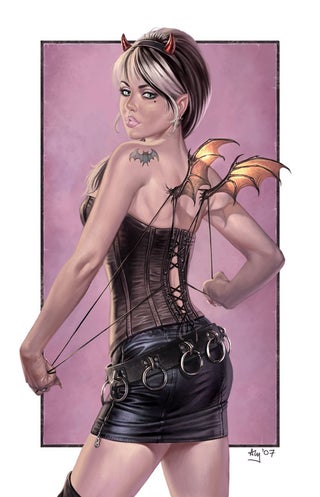 S
Tangled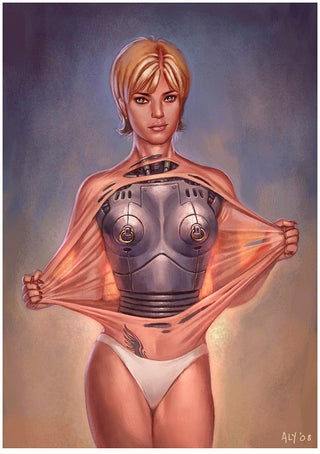 S
Robot Piercings. Why would a robot get nipple piercings? Why not?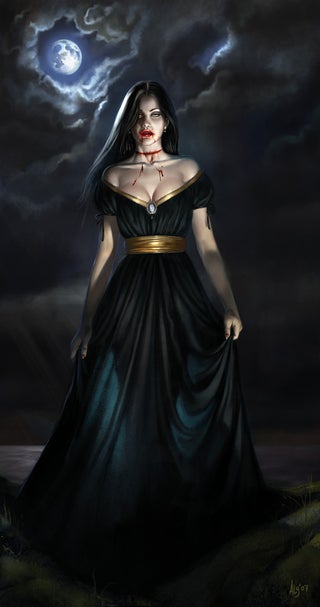 S
Lady Westernra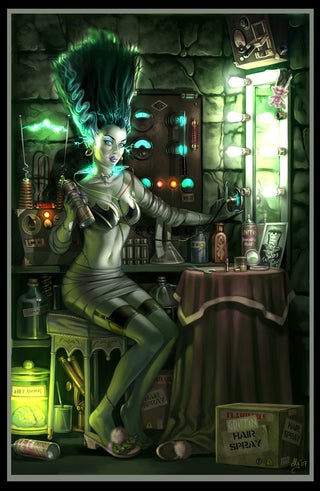 S
CHARGE! Inspired by Bride of Frankenstein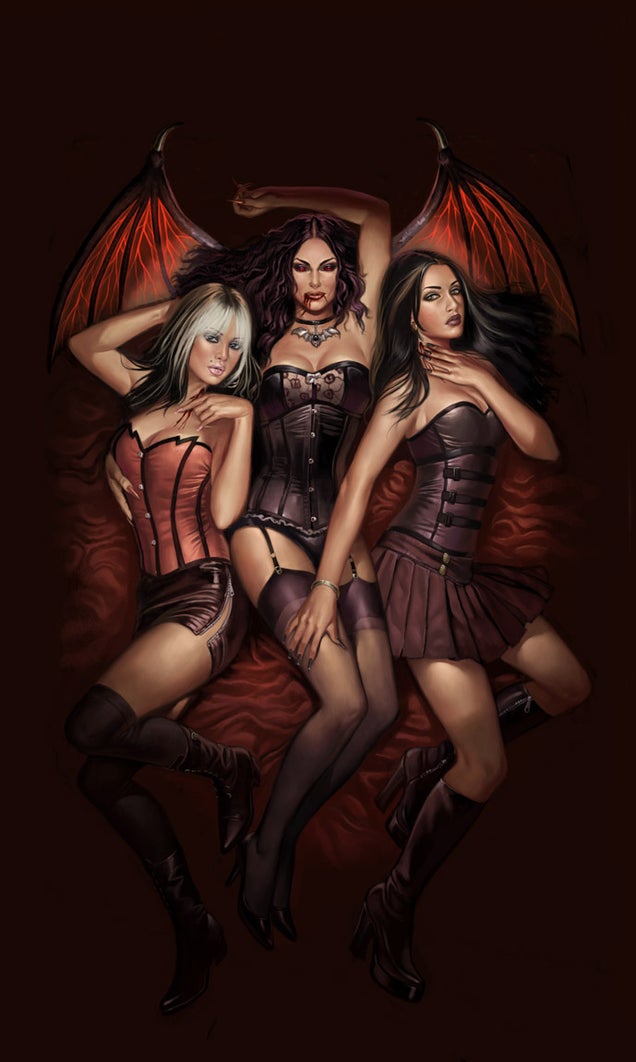 S
Three Vamps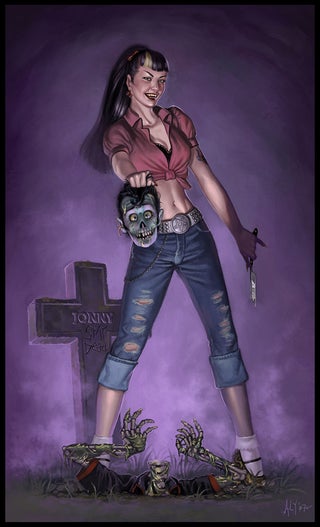 S
Jonny Stay Dead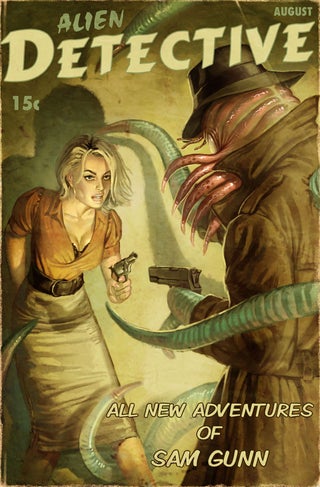 S
Sam Gunn — Alien Detective.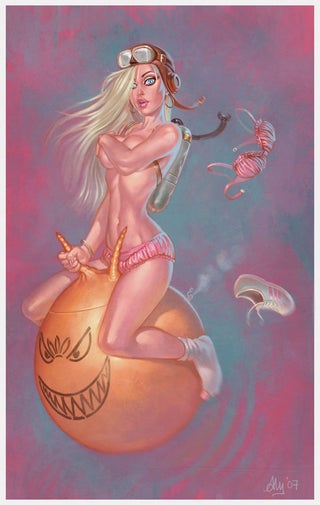 S
Boing! In the future we will all ride around on space hoppers in our underwear. Makes as much sense as a lot of futurists do, really.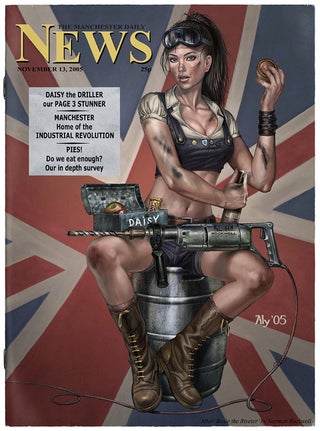 S
Daisy The Driller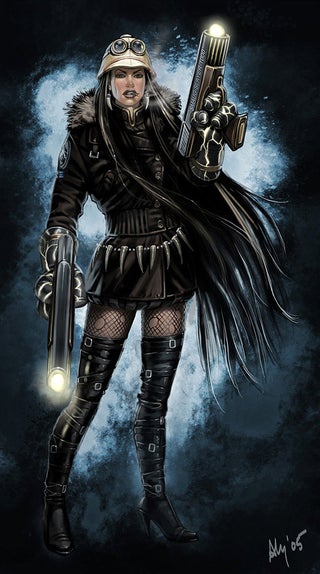 S
Serran, a transdimensional dragon hunter. Fuck yeah!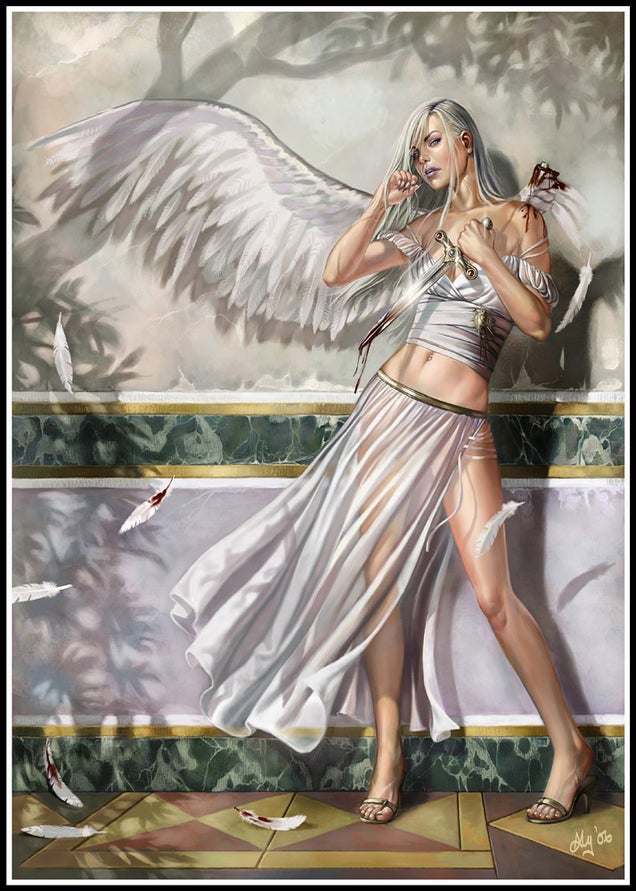 S
Astarre, a demon who can look like an angel.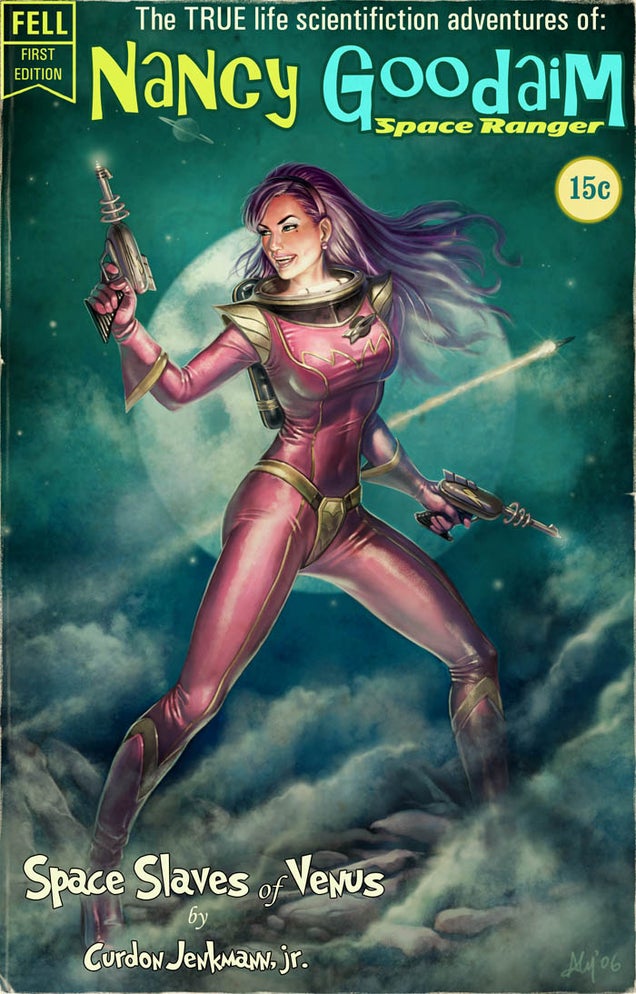 S
Nancy Goodaim, Space Ranger!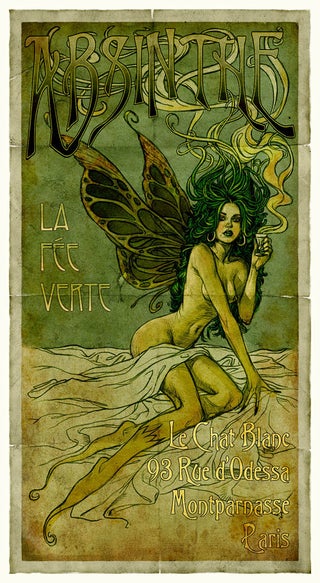 S
Absinthe Fairy (could be NSFW)