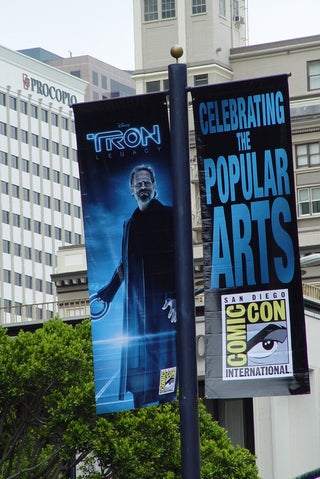 S
It's beginning to look a lot like Comic Con! Check out the brand new San Diego Comic Con banners, promoting Disney's Tron Legacy with sexy dark suits and light cycles!
Last year the banners leading the way to the convention center doors were all about Avatar, which ended up being one of the biggest buzzed about films at SDCC. Does this mean Tron is hoping to dominate the Con in the same manner? It's possible, here are a few other shots.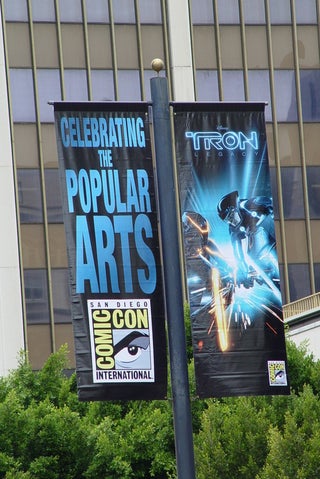 S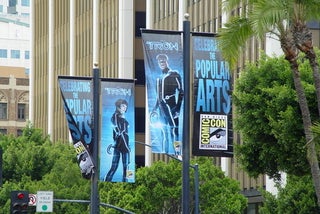 S
Images via Dark Stitch's twitter, thanks for the tip!