These phantasmagorical images from the book Flora and Fauna in Mughal Art depict 16th-18th century patchwork amalgams of man and beast made of smaller creatures. These creatures are like the aesthetic antecedents to the Transformers and giant tokusatsu robots.
[Via A Journey Round My Skull]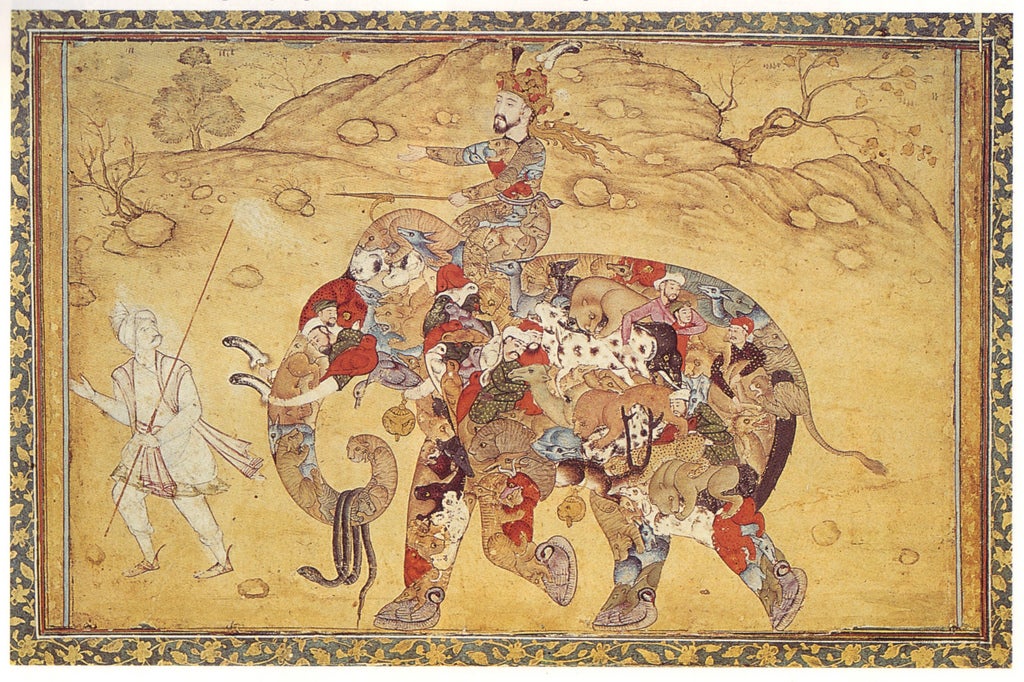 S
Composite elephant, Mughal, c. 1600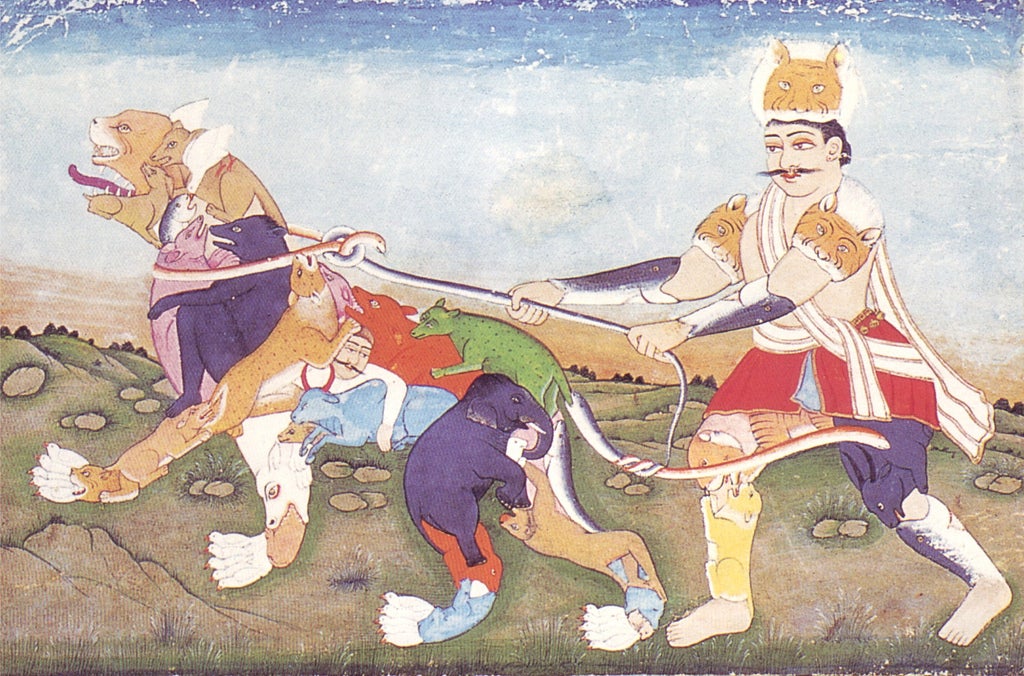 S
Composite man and tiger, late Mughal, Shah Alam period, late 18th cent.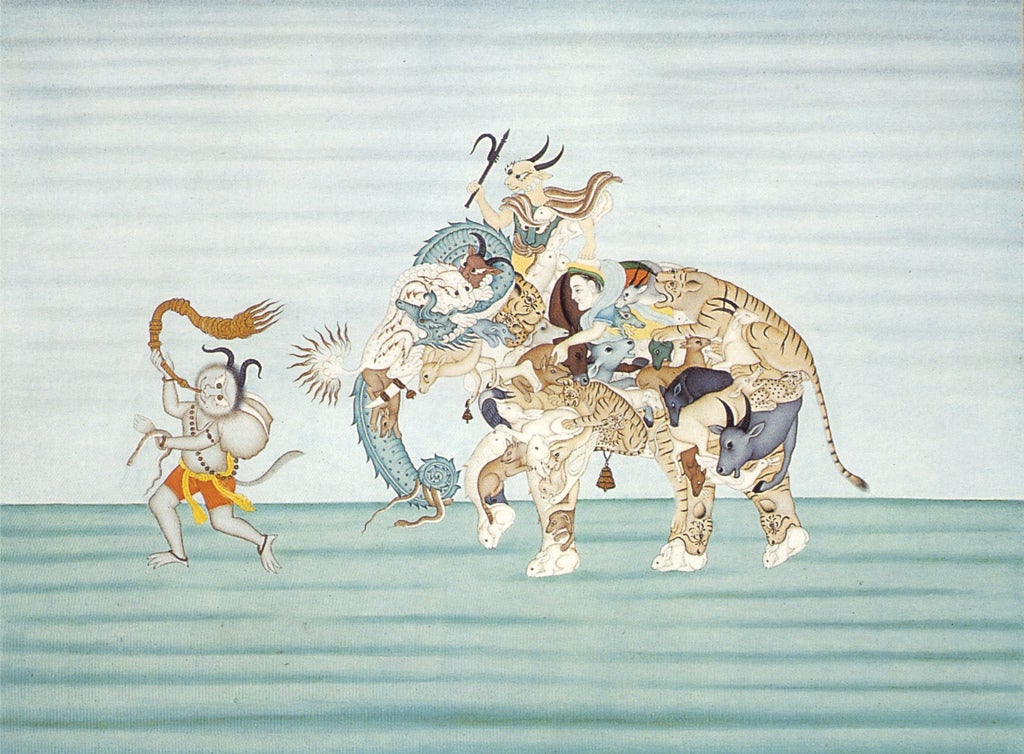 S
Demons and composite elephant, Murshidabad, Bengal, 18th cent.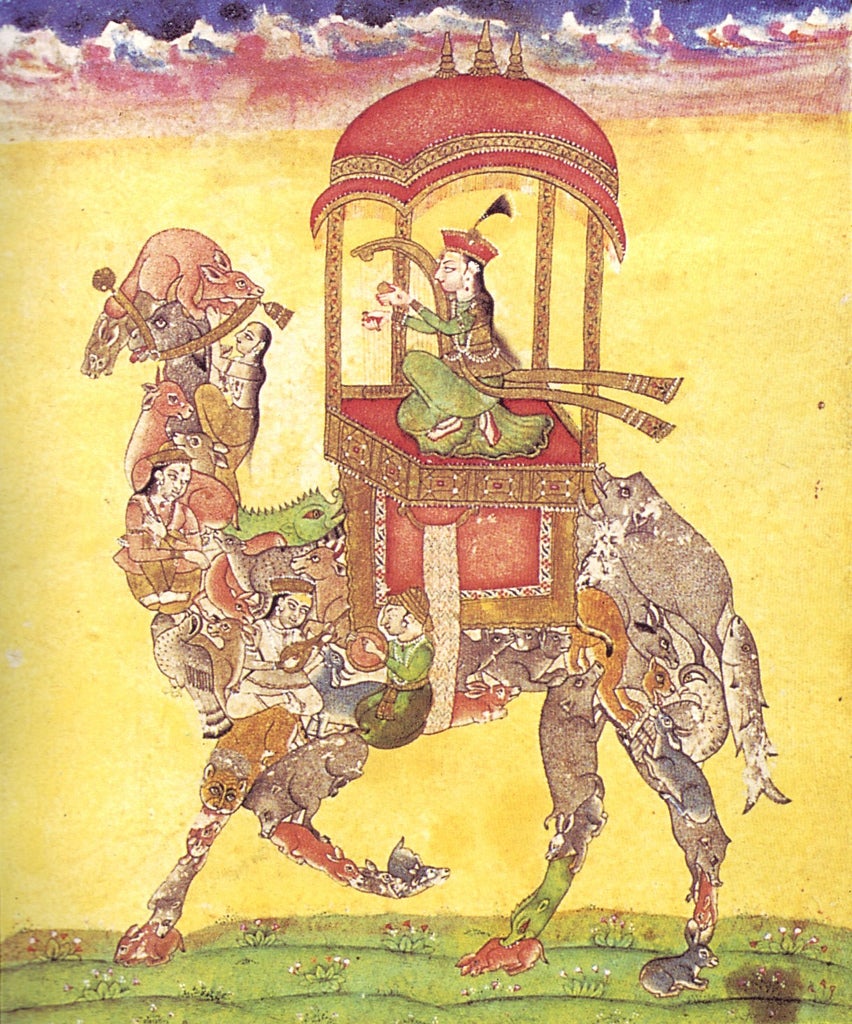 S
Lady riding composite camel, Bundi, Rajasthan, c. 1750-70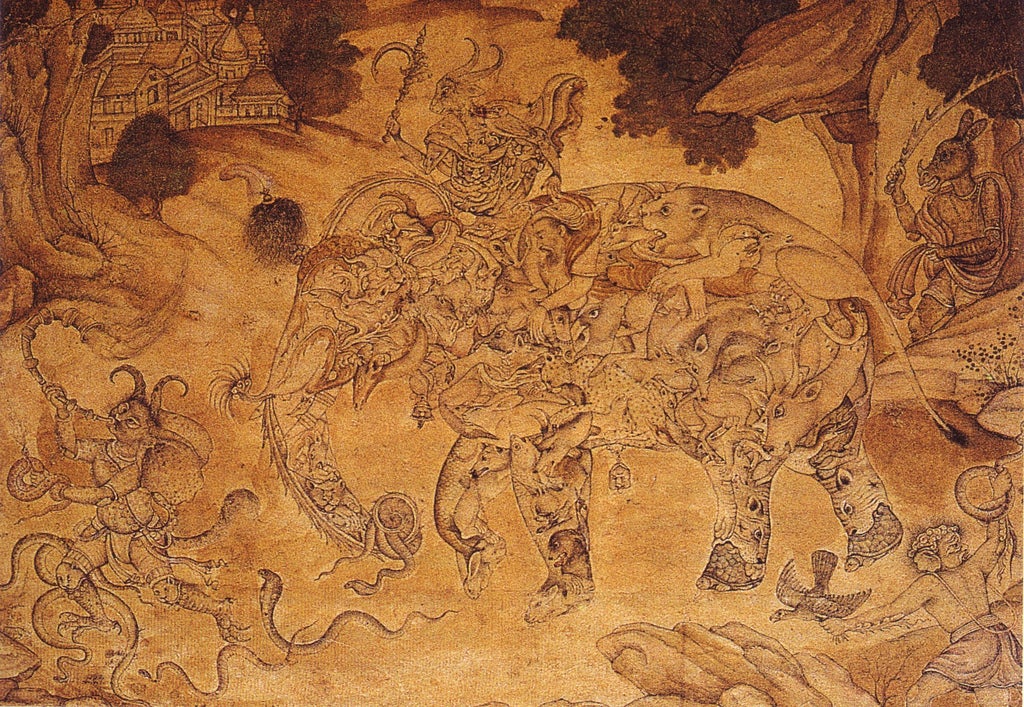 S
Composite elephant, Mughal, reign of Akbar, c. 1590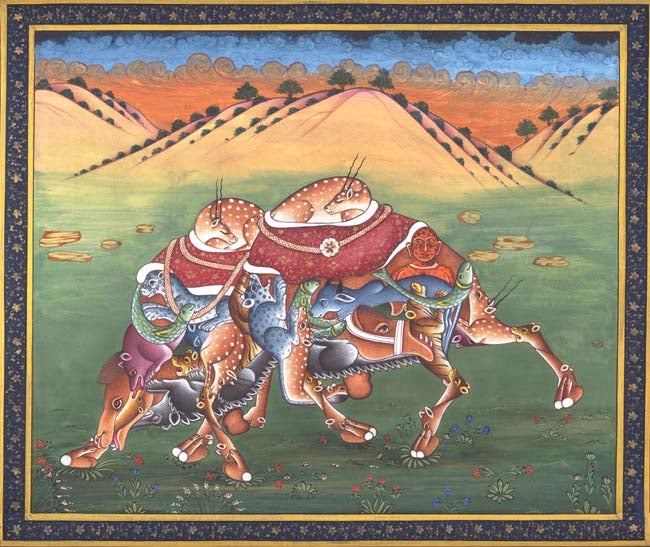 S
Pashu Kunjar - Composite Camel via Exotic India Art