George Lucas was influenced by Akira Kurosawa's samurai movies — so what might Star Wars look like if it were set in feudal Japan? Artist Steve Bialik reimagines everyone from Admiral Ackbar to Boba Fett as a Japanese woodblock print.
Bialik is currently offering prints from his "Ninja Star: Wars" series for sale — $15 for the individual prints or $75 for the complete set.
Ninja Star: Wars [Spoke Editions via Super Punch]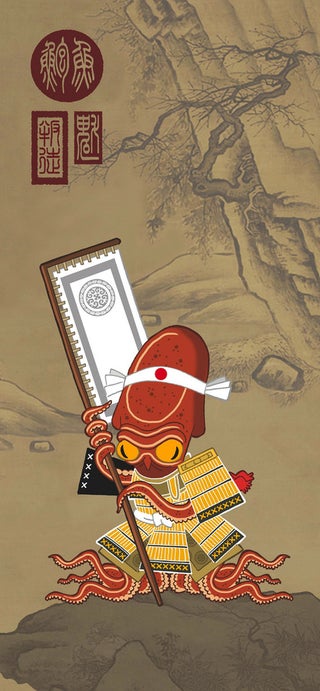 S
"The Admiral"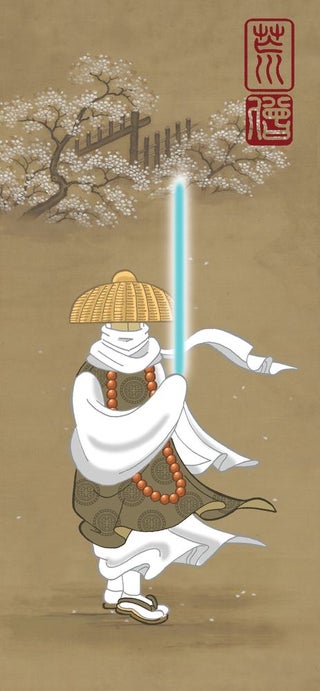 S
"The Master"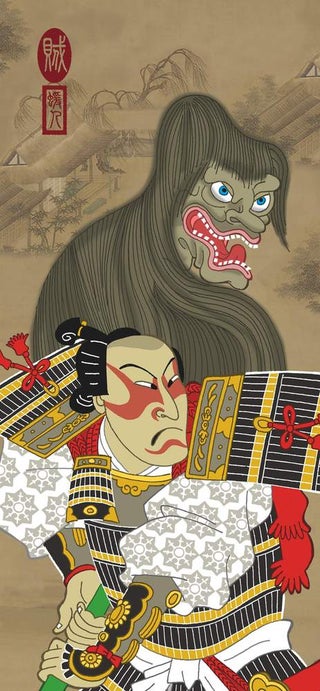 S
"The Smugglers"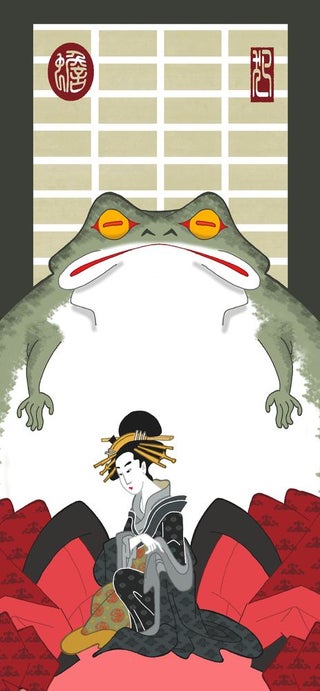 S
"The Princess and the Frog"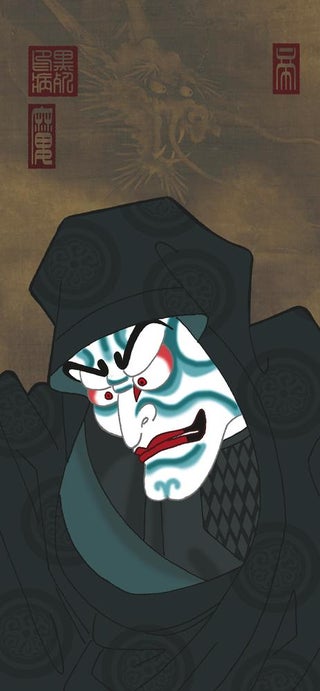 S
"The Emperor"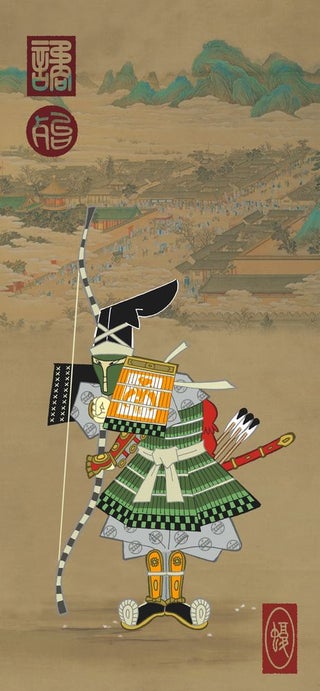 S
"The Bounty Hunter"