Put on your goggles (or gas mask), sit back and relax. And take a look at the world through the eyes of French artist Sam Van Olffen. His work is an intoxicating blend of surrealism, science fiction and steampunk.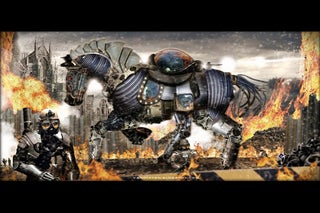 S
Troy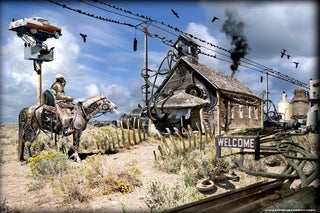 S
The title of this piece is Welcome! A bit of the West.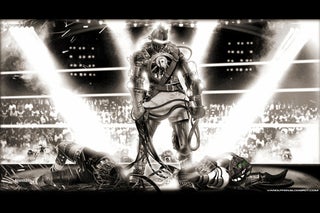 S
Steampunk meets Cyberpunk in the ring!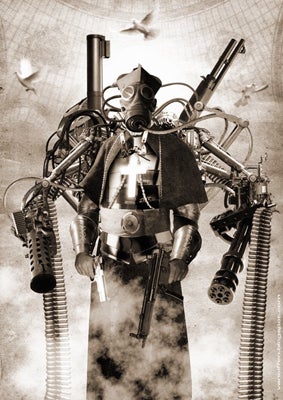 A Man of the Cloth (or should I say a Man of the Armour and Weapons)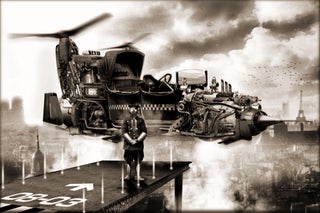 S
Taxi Driver (your ride awaits)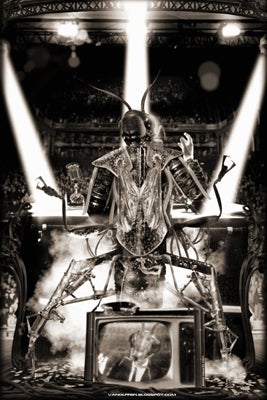 We Come in Peace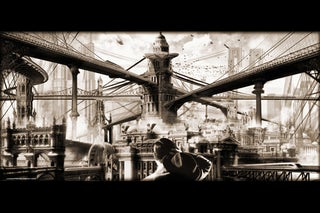 S
Babel Central Station (the best intersection in the city)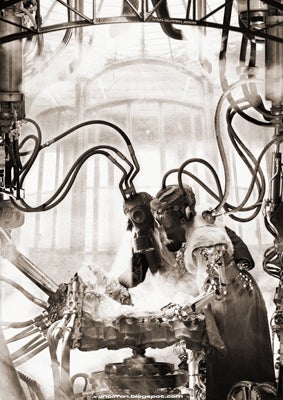 Zyklon Baby (isn't she sweet?)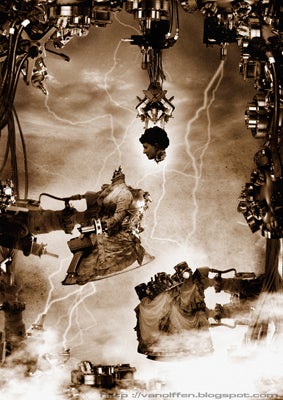 Eve....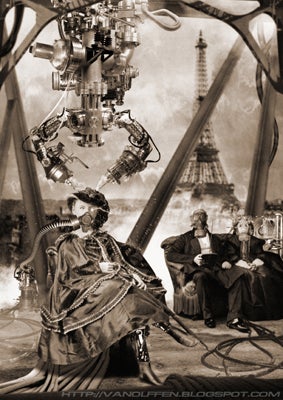 Steampunk Family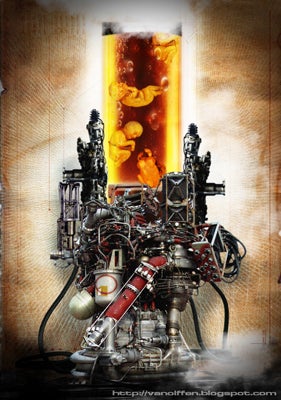 Machine a Bebe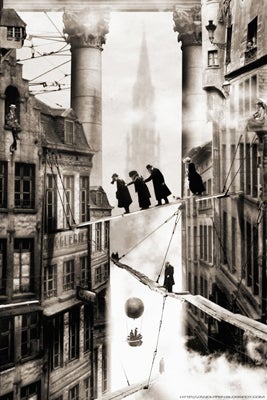 Passerelles (building bridges)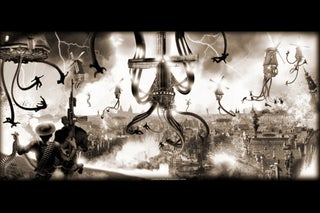 S
Don Quichottte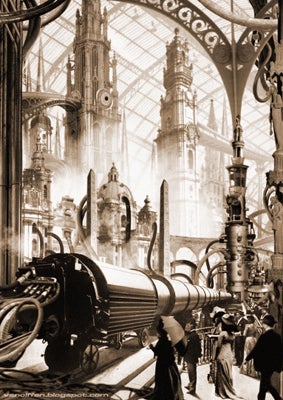 Le Tunnel du Myst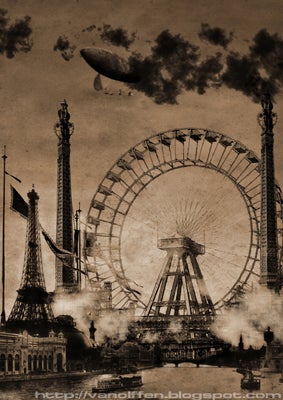 Paris Steampunk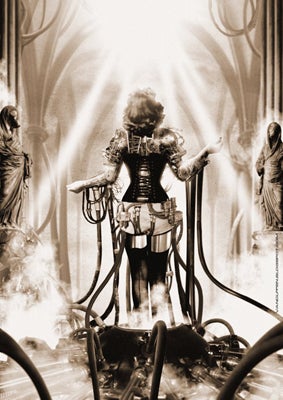 Santa Robota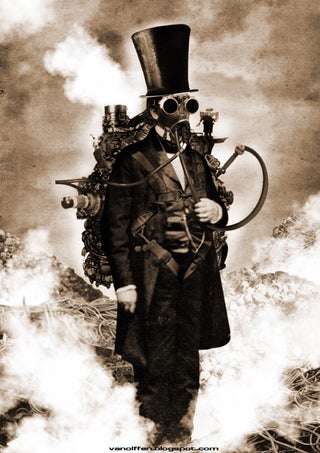 S
Chapelier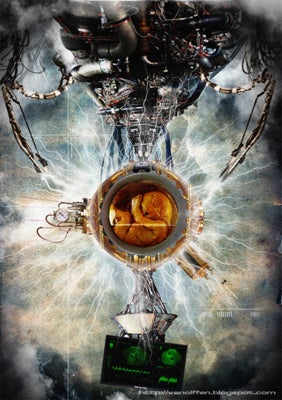 Downloaded Baby (in a test tube)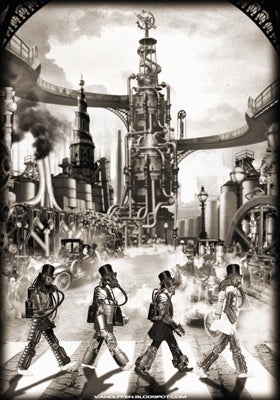 Abbey Road (one of my favorite pieces, a great send up to the Beatles)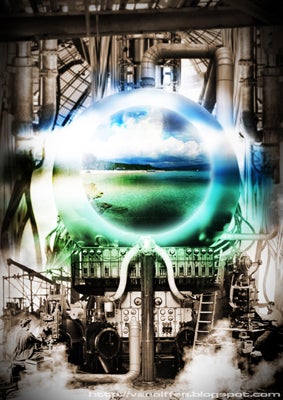 La Machine qui reve Copie (or copy machine!)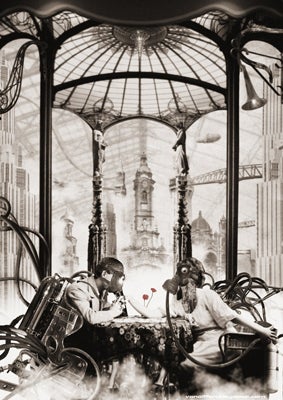 Post Nuke Restaurant (where lovers meet)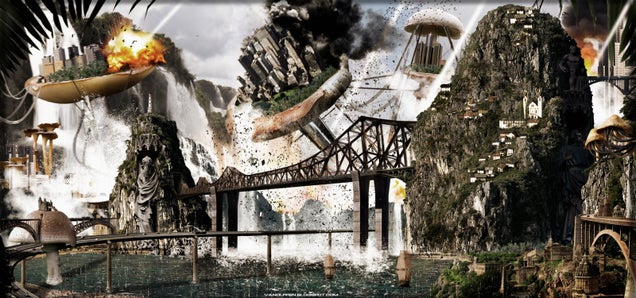 S
ChampignonvVille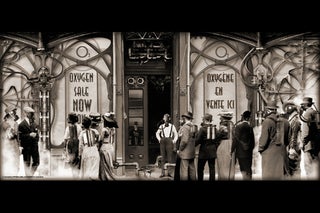 S
Oxygen (a twist on the Oxygen Bar fad)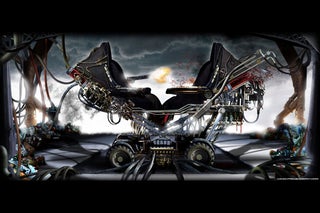 S
Abel & Cain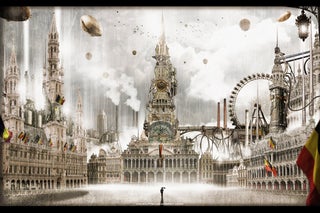 S
Nice postcard photo for the tourists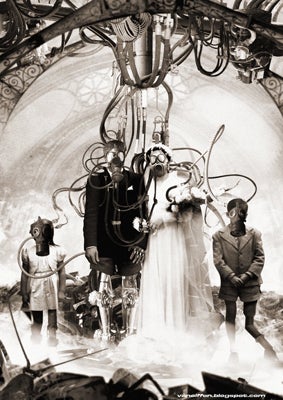 Just Married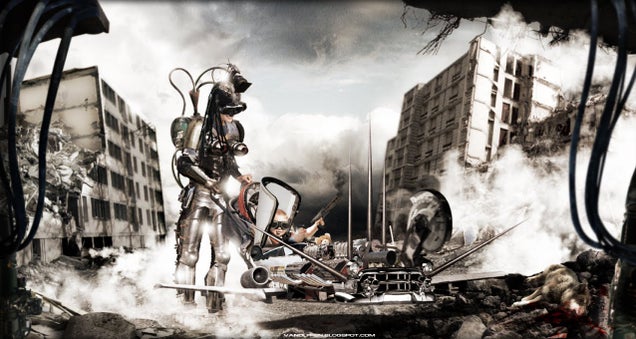 S
Optimum Mum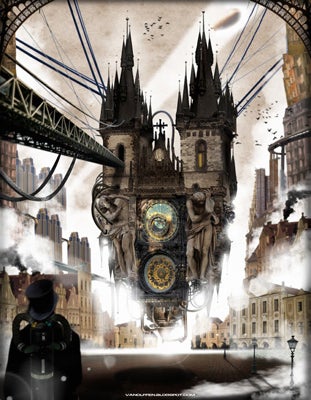 A View of the Astronomical Clock in Prague...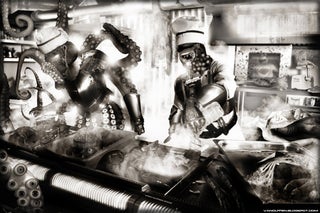 S
Aliens
For more on Sam Van Olffen's work, visit his website at: