Anyone can look at beautiful, eye-catching portraits of everyday people doing everyday things. Or... you can gaze instead at the people who live in Carrie Ann Baade's world. You'll see influences from literature and history, plus some truly weird creatures.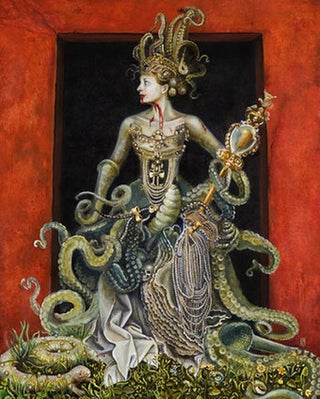 S
Queen Bitch - a Woman of Power who is not afraid to wear it.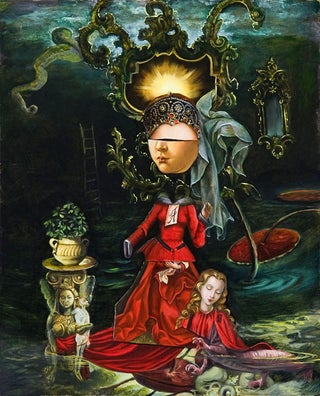 S
The Bride Stripping the Bachelors Bare - interaction between female and male desire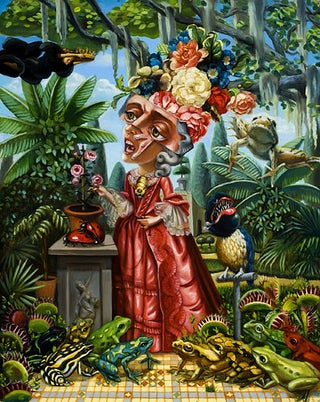 S
The Plague, an Allegory about Dating - notice how the young woman is surrounded by all these frogs, frogs she must kiss before she can find her "prince"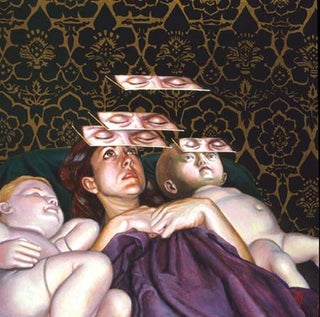 S
The Insomniac - No doubt because of the children, right?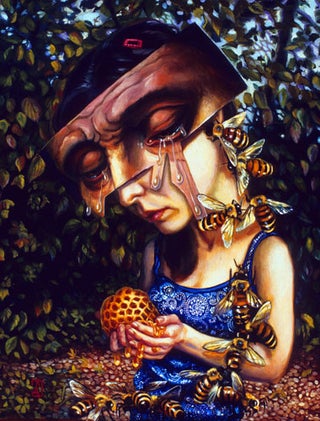 S
Cupid Complaining to Venus - because basically Love Hurts!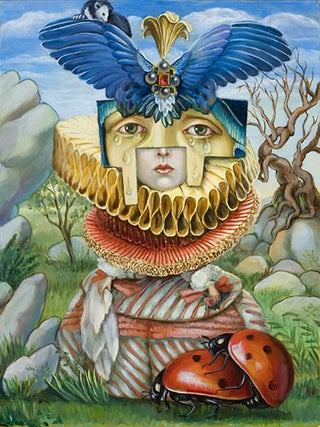 S
The Littlest Queen - the face your wear in public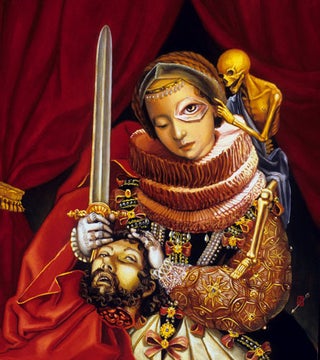 S
Red Queen - Female power and its consequences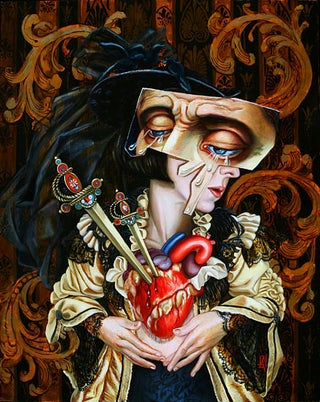 S
The Ecstacy of Madam Delarosa - Self portrait of a broken heart.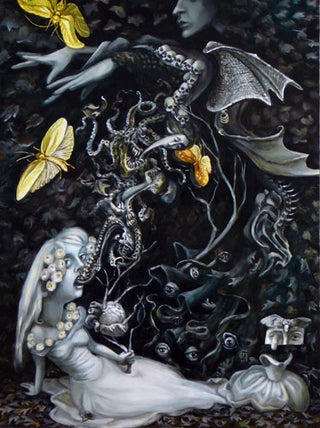 S
The Ectoplasm of Miss Svengali as Produced by Madam Phantasm Illusionista - a self portrait, the artist channels the images through her
S
The Perilous Compassion of the Honey Queen - she gives her sacred honey for healing although some cannot be healed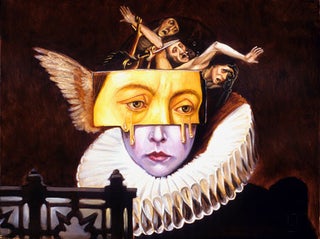 S
Lacrymous Melancholia - just can't get those voices out of her head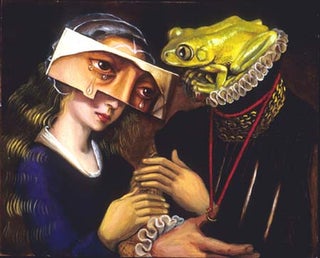 S
Frog Prince - What you see is really what you get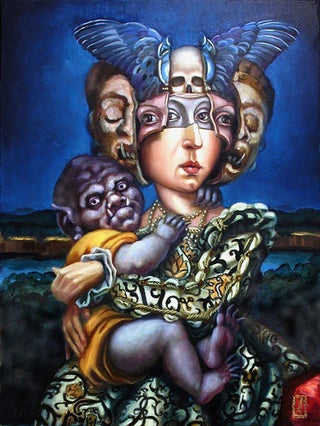 S
Demon Mother - a version of all those Madonna and Child portraits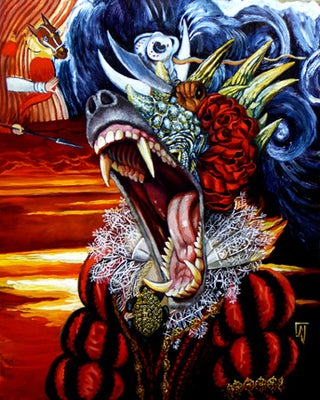 S
St. Rage - because some deities are fed from our negative energies. We seem to feed this one daily.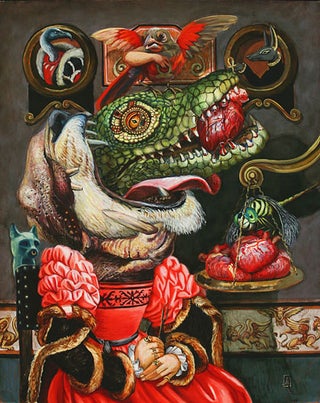 S
The Eater of Hearts - an interpretation of the Egyptian Goddess Ammut. She eats all the unworthy hearts.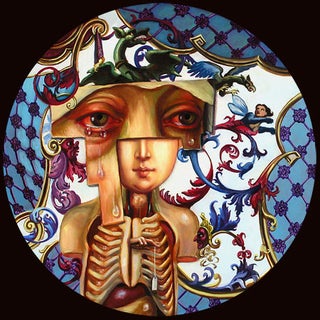 S
The Severance of Creeping Charlotte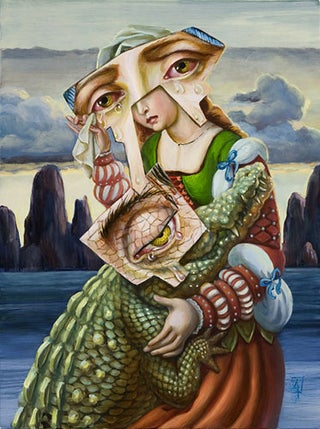 S
The Supposedly Shared Sorrow of Magdalene and the Crocodile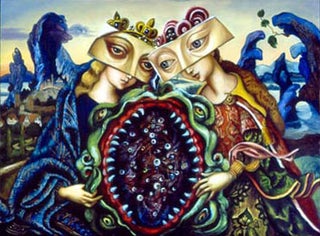 S
Sisters of the Hell's Mouth - They hold open the jaws to the Gateway of Hell.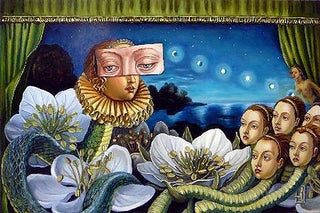 S
The Teachings of Lilith - she spreads enlightenment and free will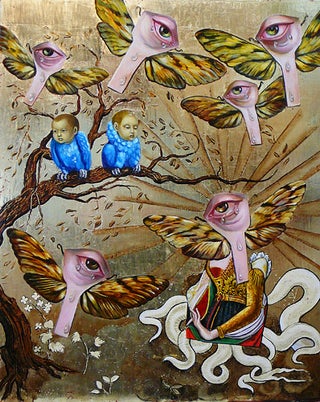 S
The Character of Mercy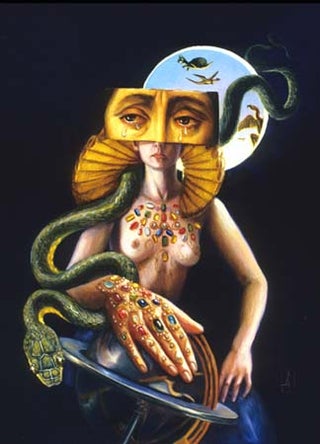 S
The Queen of Oblivion
For more about Carrie Ann Baade, please check out her website at: