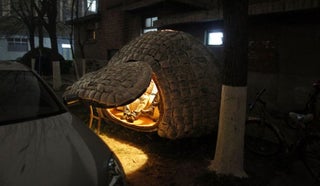 S
A young man in Beijing has solved the problem of being low on funds in a high-rent city by building himself a 'egg house' out of bamboo and burlap sacks.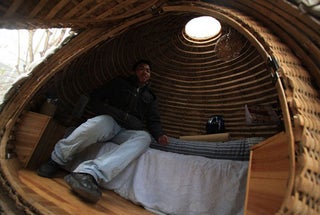 S
The bamboo makes the walls into patterned structures, so that the house actually looks kind of cool.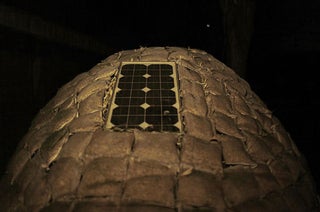 S
On the inside, at least.
Via Cinnaoggi.