Watchmen's masked men in WWI Germany. Spider-Man in military garb. General MacArthur in a Stormtrooper helmet. The Avengers driving a super dairy truck. Danil Polevoy's photo collages place heroes and villains in unlikely eras.
[98 Metres of Loneliness via Geek Art]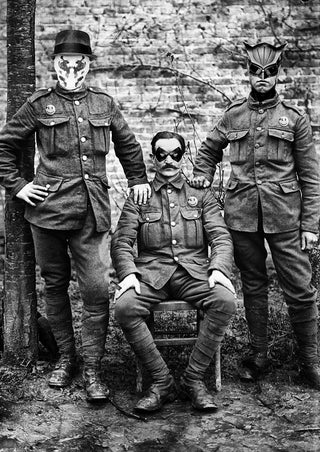 S
The Nameless Soldiers. Germany, 1914.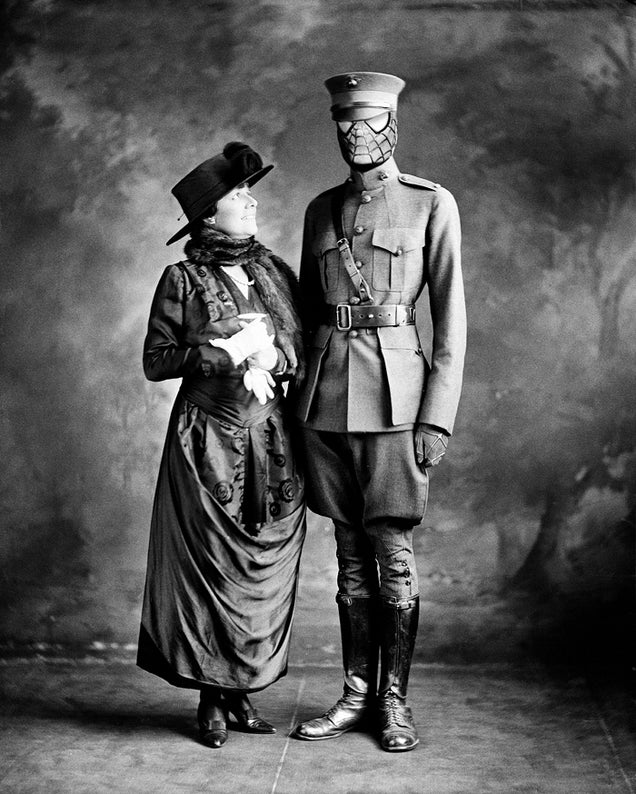 S
Washington, D.C., circa 1916. Mrs.Parker and son.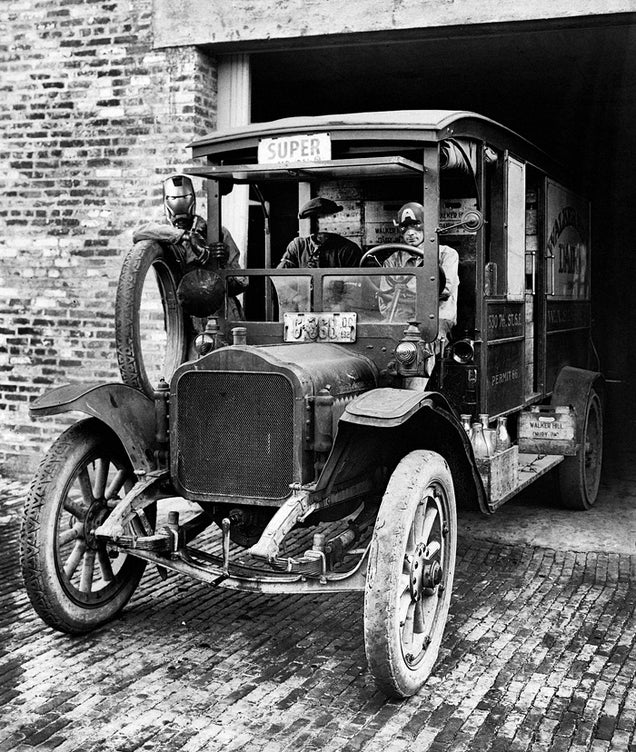 S
Washington, D.C., circa 1921. "Walker Hill Dairy." And a super-milk truck that's been around the block a few times. Captain America, Iron man and Invisible man.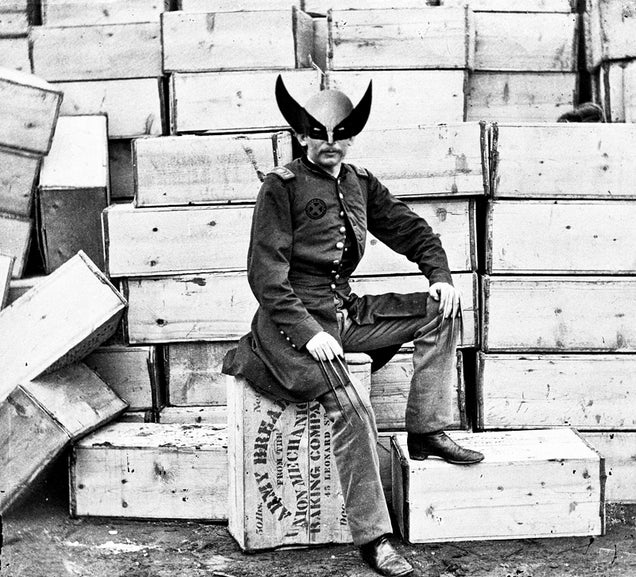 S
February 1863. "Great-grandfather of Wolverine. Captain J.W. Forsyth, provost marshal, Aquia Creek, Virginia."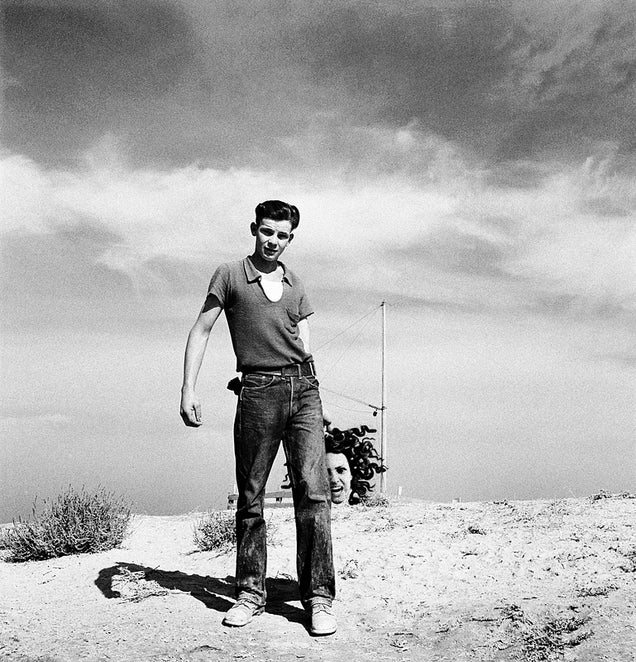 S
The Gorgon Medusa & The Hero Perseus. Oregon, October 1939.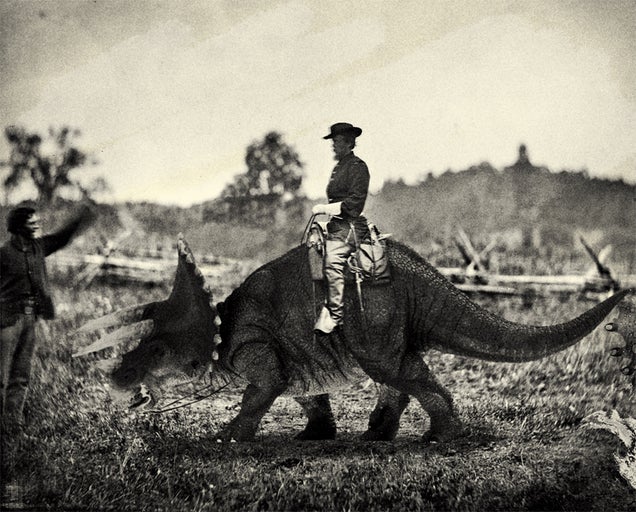 S
August 1863. "Bealeton, Virginia. Army of the Potomac headquarters.
Captain Henry Page, Assistant Quartermaster and his triceratops Marshall."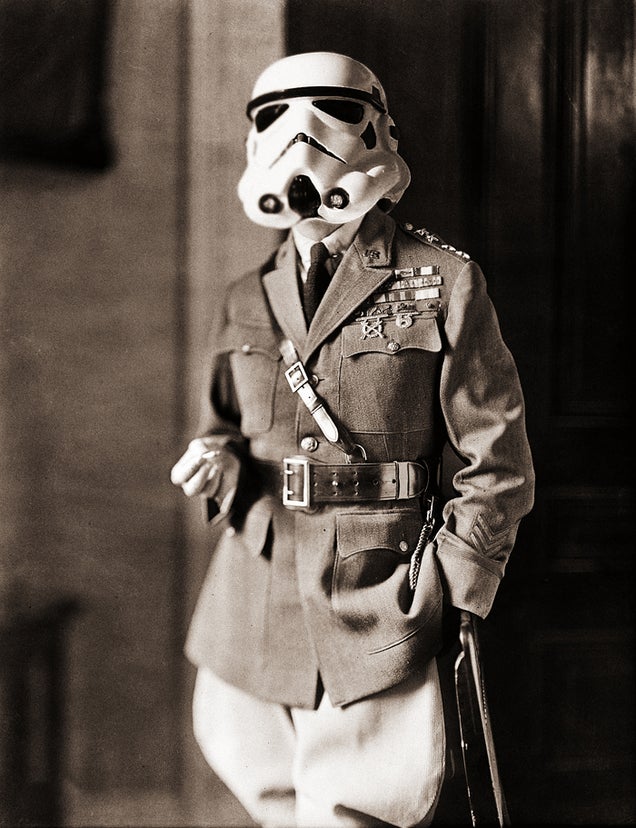 S
November 1930. Washington, D.C. "MacArthur, Douglas, General".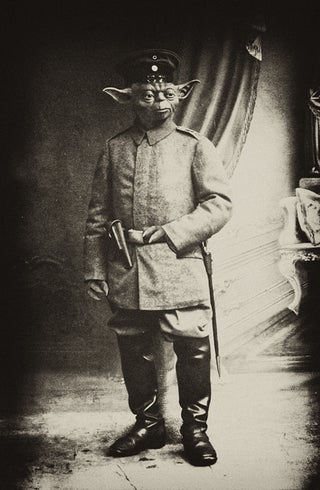 S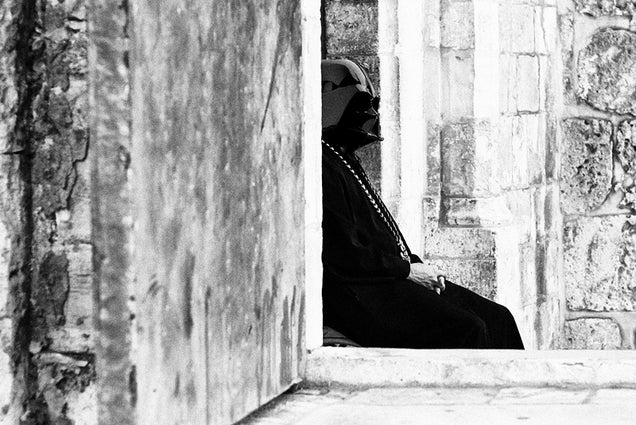 S
Darth Vader of the Old City.