2010 has set the bar pretty high for holiday-themed art. And now it's our turn to share that joy with you. Here's a collection of the best and the freakiest holiday cards, prints and illustrations. From stuffed Rudolph to Bigfoot.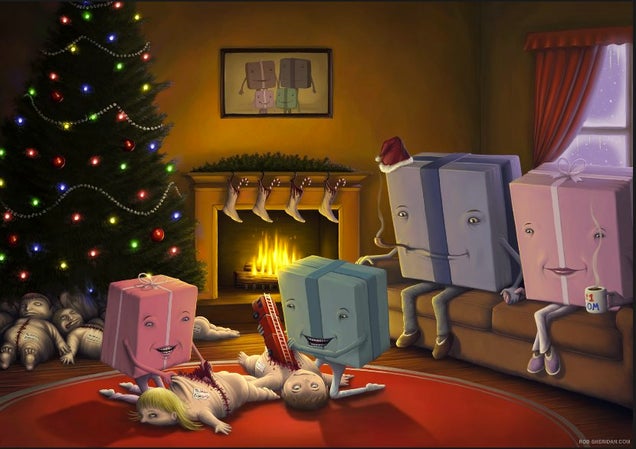 S
And winner for most disturbing holiday illustration goes to Rob Sheridan. Wow, just wow.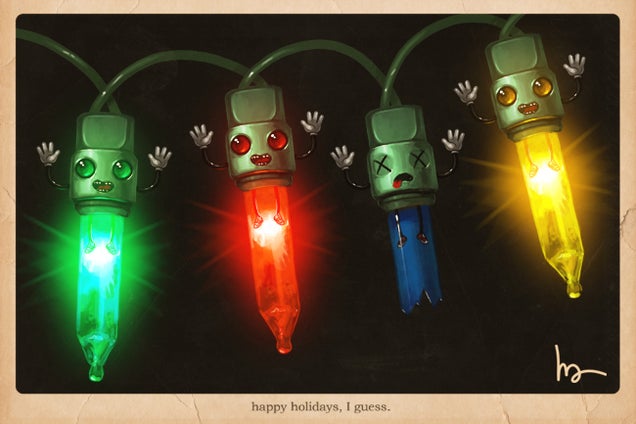 S
Not to be outdone, artist Mike Mitchell has his own little adorably depressing holiday message too. But it's still not nearly as horrific as Mitchell's 2009 holiday greeting...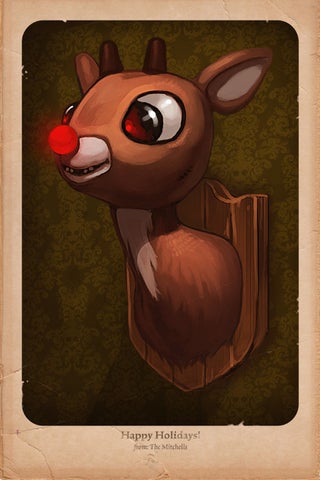 S
See what we mean! That will put your kid back a few therapy sessions, well done Mike Mitchell. More images on Mitchell's Tumblr.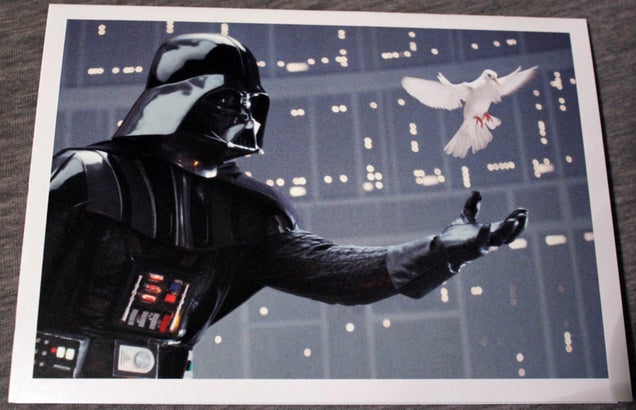 S
And now for something a little less dramatic, but still awesome none the less. Check out the official Lucas Arts Holiday Card, via Rebel Scum.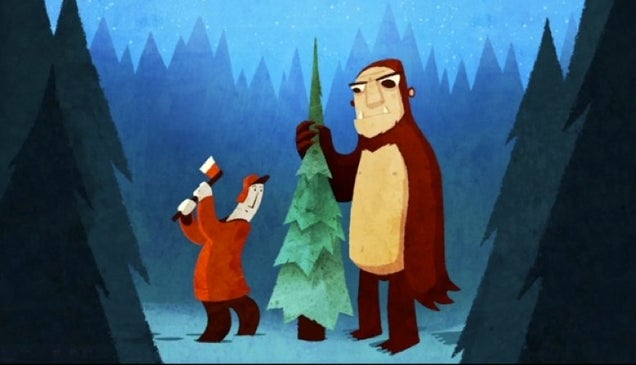 S
LAIKA studios (makers of Coraline) sent us this awesome little video card. We highly recommend going to this link, LAIKA Holiday and watching the adorable little short.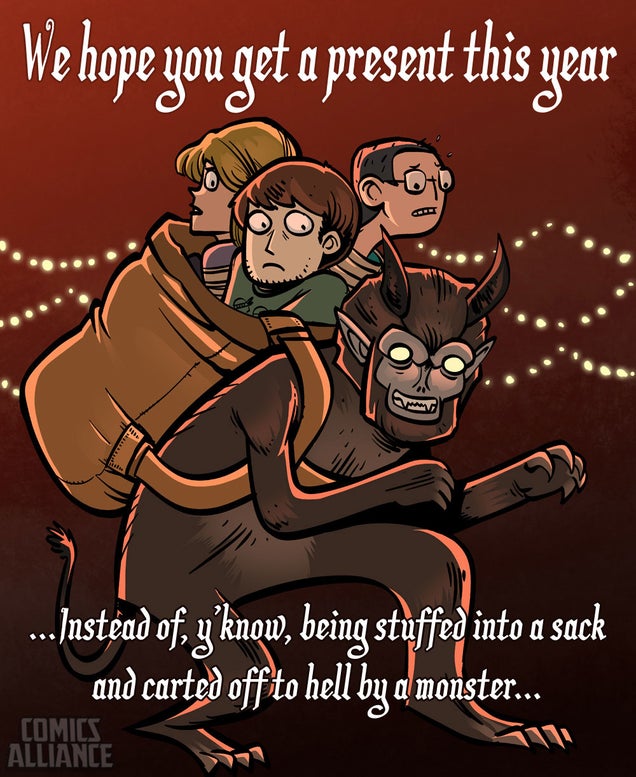 S
Comics Alliance busted out the Krampus designs for their Holiday Card, illustrated by Anthony Clark.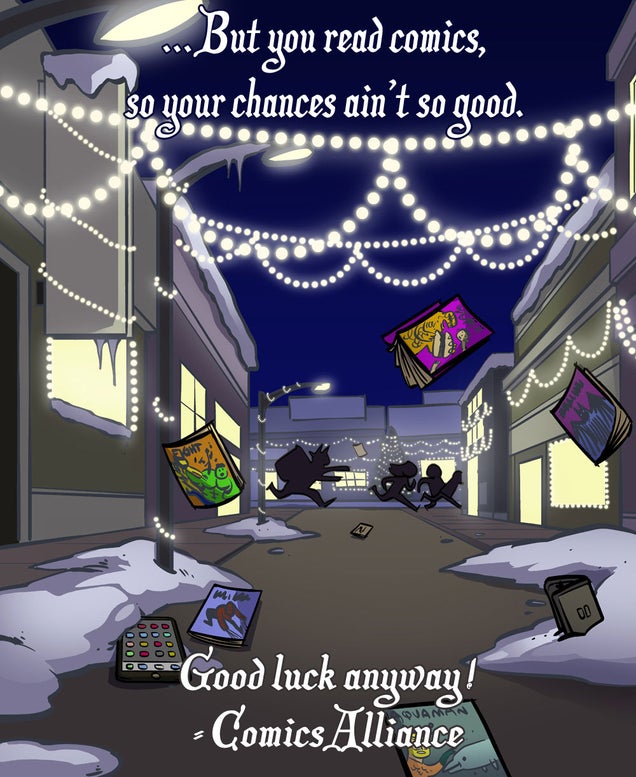 S
Anthony Clark's second card for Comics Alliance.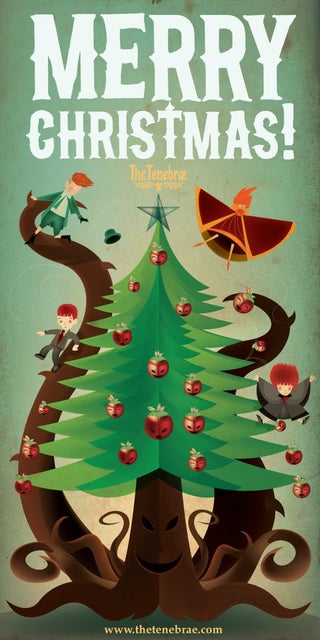 S
Demonic Christmas Tree message! Created by Patricio Oliver. More work at The Tenebrae. Via Super Punch.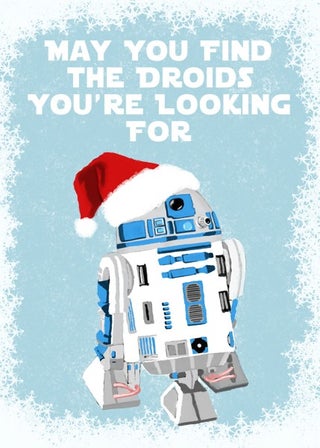 S
More cute Star Wars cards from Love Sick Robot Designs via Etsy.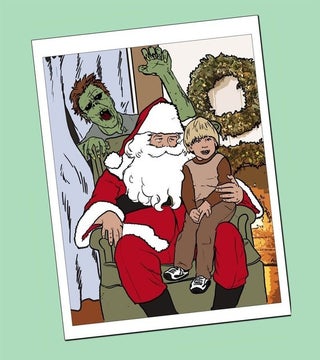 S
Look out Santa! By Tina Sea Monster available at ETSY.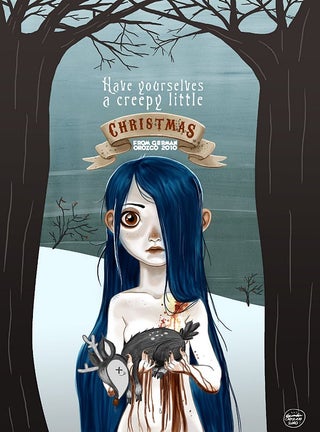 S
Germán Orozco's holiday wishes give us the chills. Prints available at Germán Orozco Shop.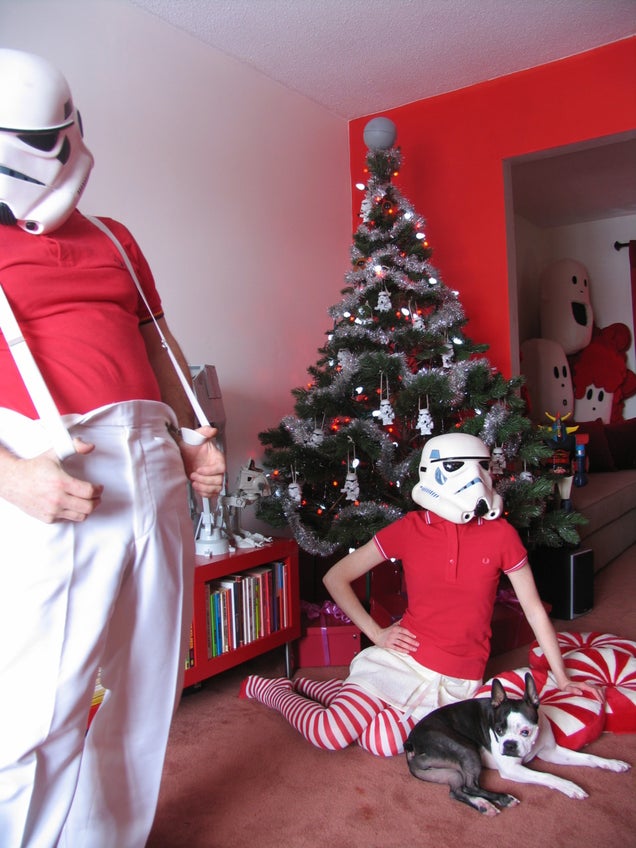 S
Infamous Stromtropper cosplayers Red and Jonny are sending out their Christmas wishes through a holiday photo shoot on their website.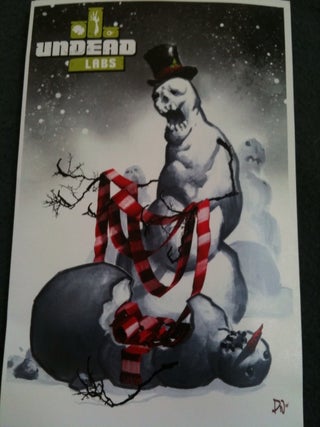 S
Sad snowmen mourn the loss of their snowbrother in a holiday card we got from game development studio Undead Labs.
UPDATED: I'm silly, those be snowzombies!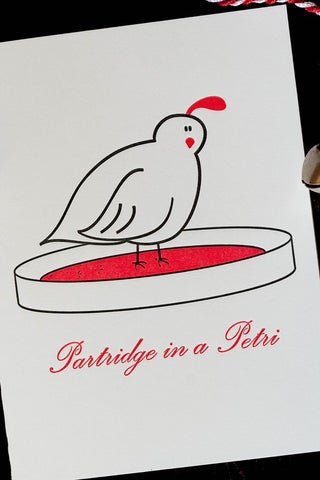 S
But what will they do with 7 maids a milking we wonder? Adorable science Christmas card from Hawk Gerber is delightful. You can purchase it at Etsy.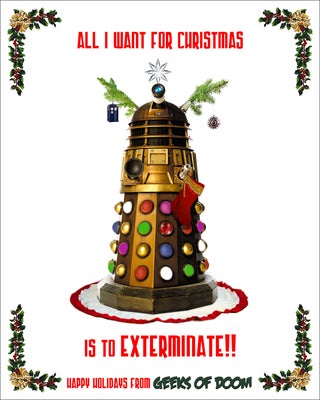 S
Exterminate wishes from the Geeks Of Doom!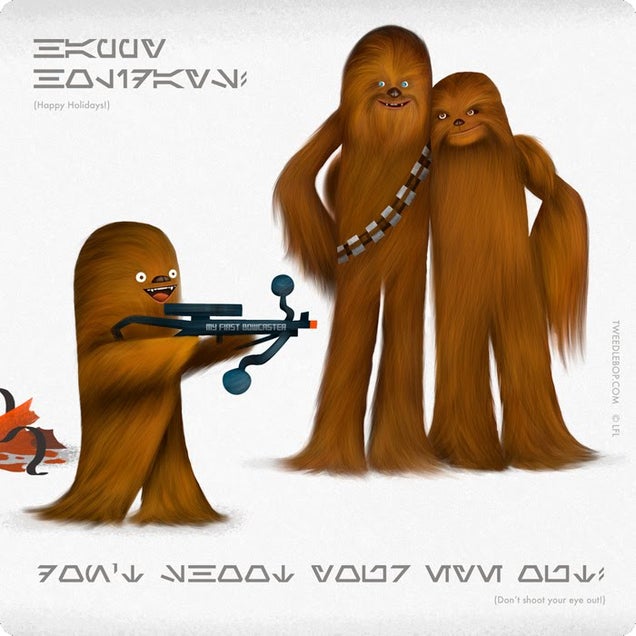 S
Doesn't the baby Wookie know, he'll shoot his eye out! [Created by Michael Fleming via Super Punch]