Finally some creative superhero art that combines tarot cards, geeky heroes and bulgy tights. It's like a mystical beefcake calendar (with a little hero-on-hero action) in tarot card form! Enjoy. Maybe a little NSFW.
All cards were conceptualized by the artist gauntlette.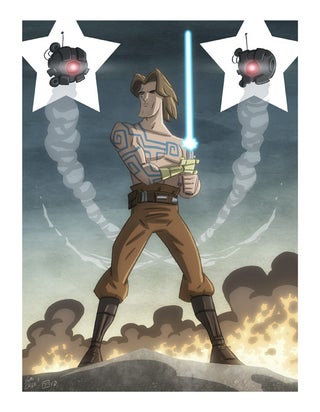 S

Anakin, Two of Swords by OtisFrampton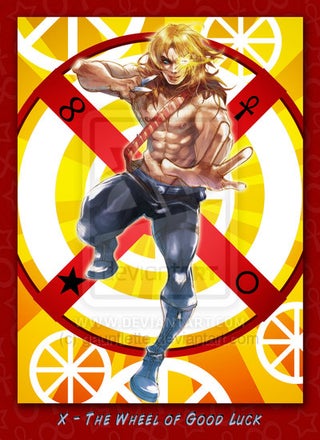 S
Longshot, The Wheel by adipatijulian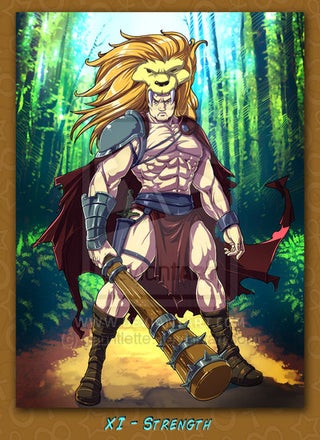 S
Hercules, Strength by Bokuman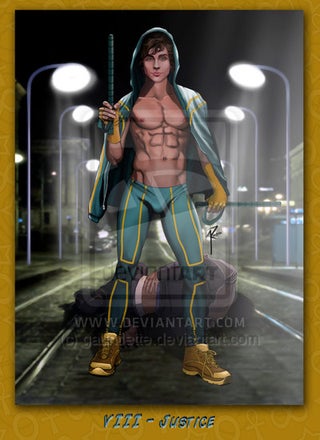 S
Kick Ass, Justice by RichieBitch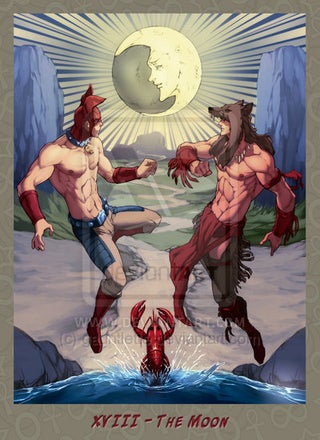 S
Red Rover and Red Wolf (from Wild Guard), The Moon by Giye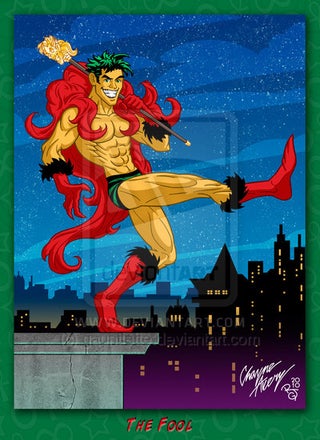 S
Creeper, The Fool by Boy-Meets-Hero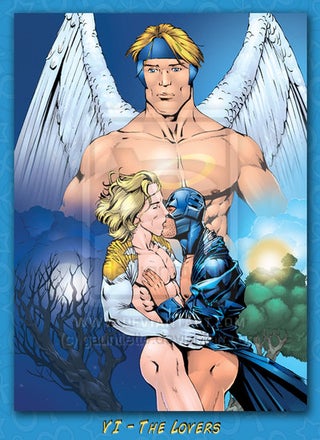 S
The Lovers, Apollo and Midnighter by Chaz (link is SUPER NSFW just FYI)
The Hermit, Snake Eyes by Wenart.
See more cards at Gauntlette's Deviantart page.