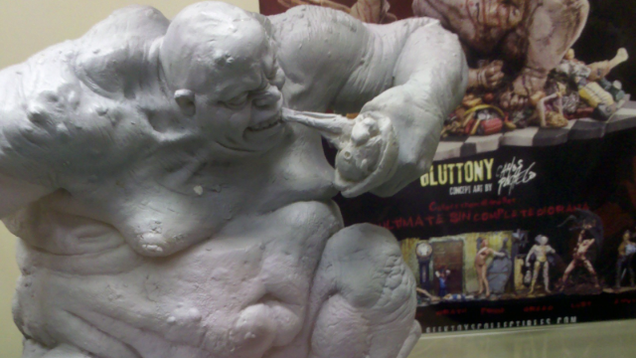 Toy Fair is filled with many delightful and edifying doodads. It's also jam-packed with bric-a-brac that's unsuitable for all ages. Here are some of Toy Fair's most bizarre baubles.
First off, we have PBM's Gluttony statue from their "Seven Deadly Sins" line. Nothing says "Toy Fair" quite like a naked man eating garbage.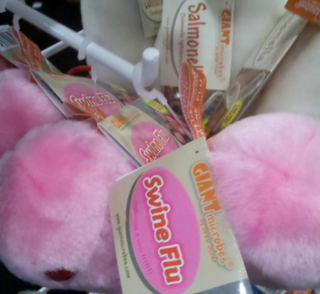 S
"Giant Microbes" is a cute notion...but a Swine Flu doll?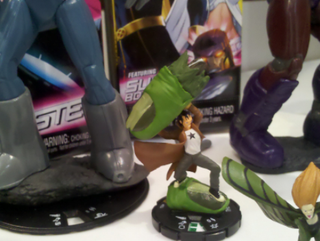 S
NECA's Giant Size X-Men Heroclix line includes The Captain from Nextwave. For those of you unfamiliar with the character, The Captain originally named himself "Captain ####" until Captain America beat the crap out of him. He's also drunk most of the time. I love the severed Fin Fang Foom fingers.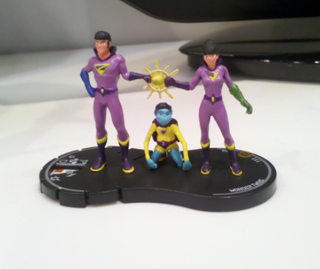 S
If I played Heroclix, I would only play The Captain with the Wonder Twins here. My team would win every game by default — my opponents would quit out of incredulity and/or pity.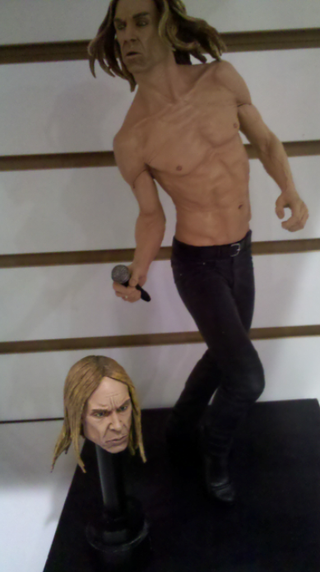 S
Iggy Pop's severed head follows him everywhere, like an oni.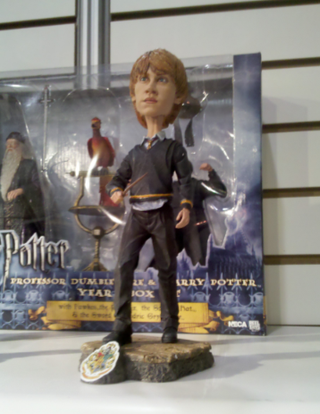 S
This Ron Weasley bobblehead cast Avada Kevadra on his own Adam's apple.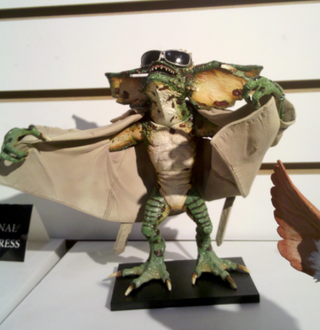 S
Everyone needs the stripper gremlin from Gremlins 2 on their mantel.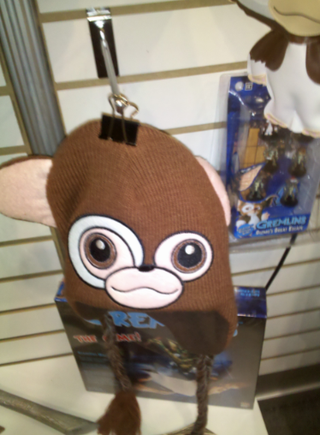 S
A Gizmo hat shouldn't look like Pedobear.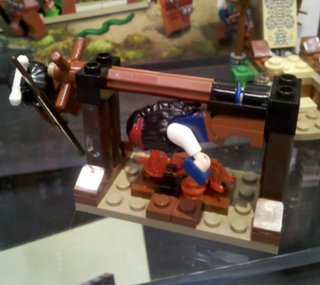 S
This LEGO version of Captain Jack Sparrow comes with a cannibal spit. Promoting the consumption of your fellow brick = a milestone for LEGO playsets.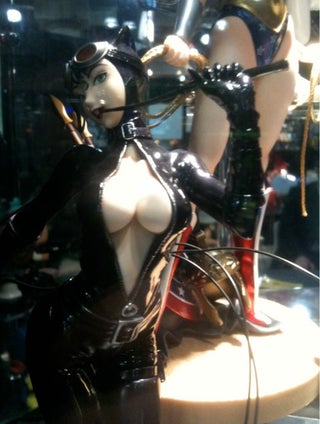 S

"No, that's not erotic art. It's an erotic collectible."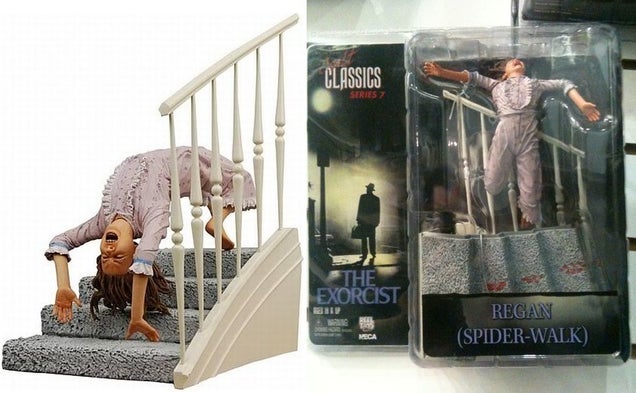 S
Instead of coal, Santa Claus resolved to give the bad children of the world this Exorcist action figure.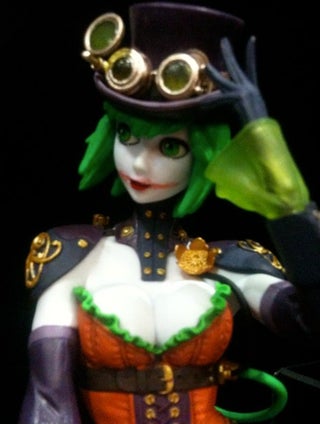 S

Steampunk Joker? Female Johnny Depp Mad Hatter? Popinjay Daryl Hannah from Blade Runner? Acid trip Cher from Burlesque?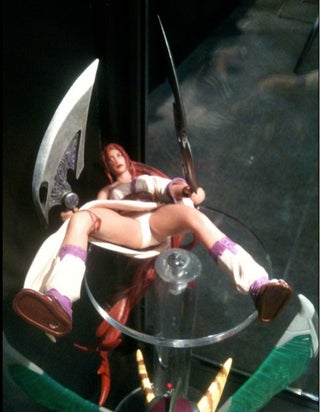 S
I forget who this character is, but we found her displayed with legs splayed. I'm not entirely sure this was accidental.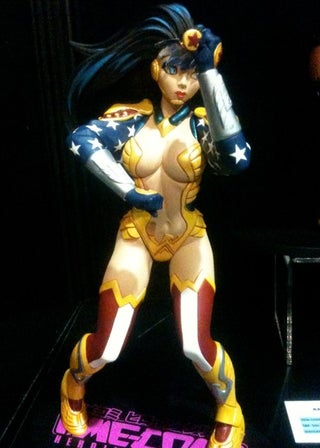 S
This Wonder Woman came from a magical island. South Padre Island.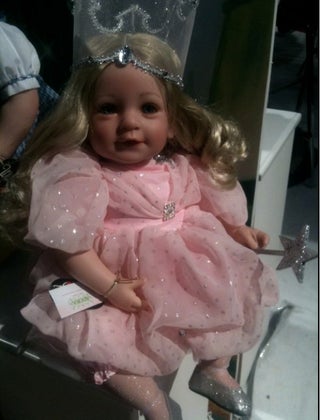 S
Is Glinda the Good Witch an adorable baby or a bowl of tapioca? I honestly cannot tell.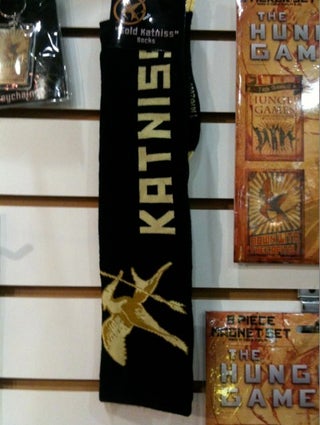 S
Hunger Games — you loved the books, now wear the socks!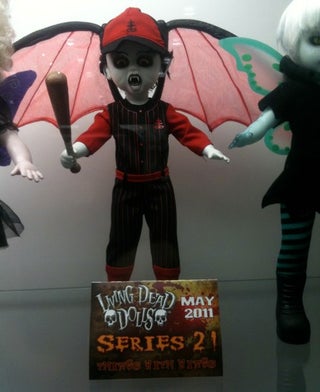 S
This is one of those Jesus Plays Baseball statues for the Twilight generation.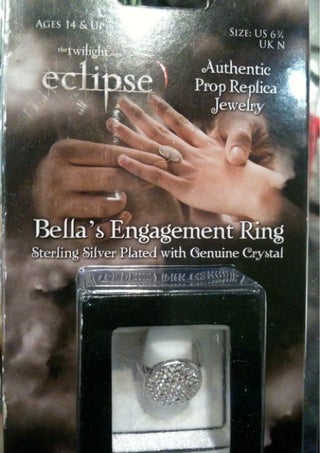 S
Speaking of Twilight, here's Bella's engagement ring. In the movie the ring was an oval, this is a CIRCLE. Canon fail.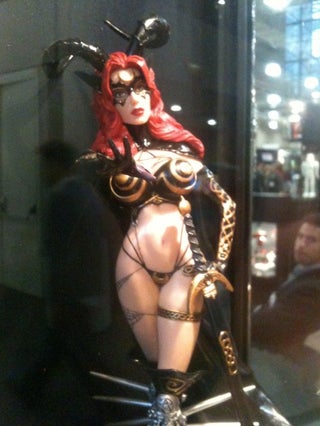 S
Another tasteful maquette that belongs next to your child's T-Ball trophies.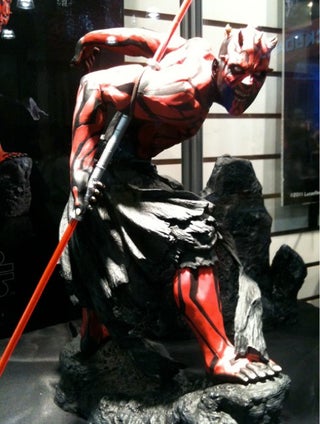 S
This statue of Darth Maul is sensuous. Is Darth Maul supposed to look like an Irish Spring commerical?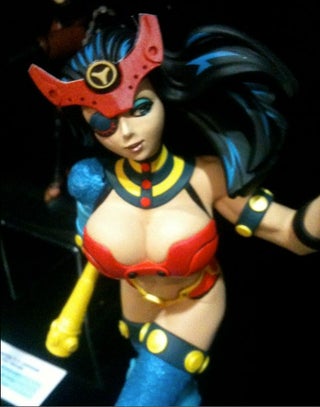 S
And here's a Big Barda maquette. This brings to mind everyone's favorite John Byrne Superman story.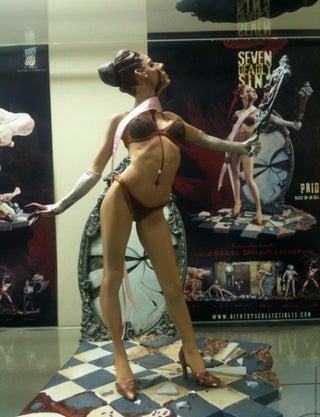 S
Finally, here's Pride from the "Seven Deadly Sins." And I thought it was Lust.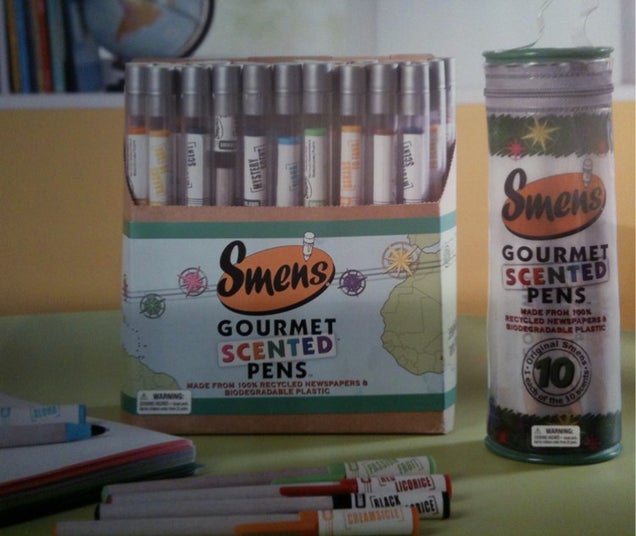 S
Smell + Pens = Smens. Worst portmanteau ever? Yes. Remember, it's poor taste to walk around with a Smens in your mouth.