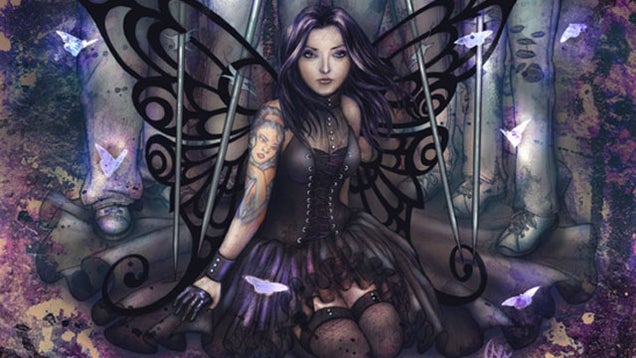 Welcome to the world of Alice Meichi Li, where fantasy meets the future. Everything you thought you knew about musicians and fairies is all wrong... or is it? How about a different view? We've got an incredible gallery of Li's work that will give you new perspective on the world of fairies.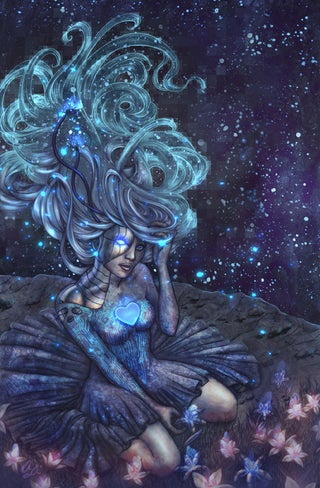 S
Synth - when the natural world meets the synthetic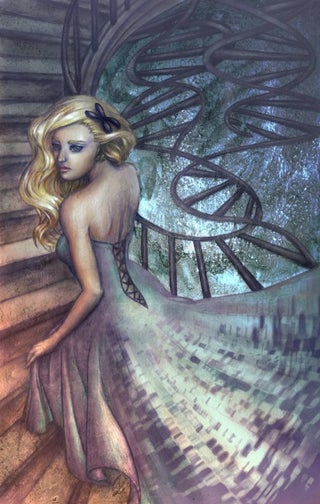 S
Designer Genes - What might happen if we use genetic engineering to "make" supermodel-humans. All alike and all boring...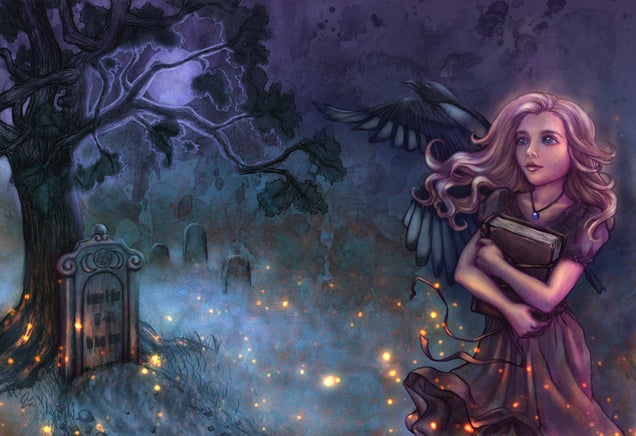 S
Aurora - one of Li's latest pieces, the cover of a new YA novel - The Unraveling of a Family Secret.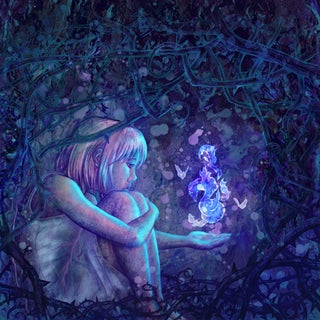 S
Moths - This is the album cover for Astronaut Down's "Moths to the Flame"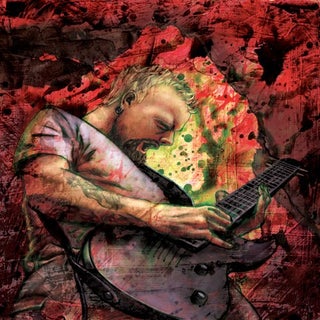 S
Portrait of Ben Moody of We Are The Fallen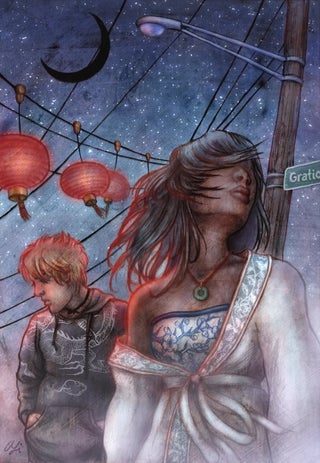 S
Lillith - in modern times... part Madonna, part whore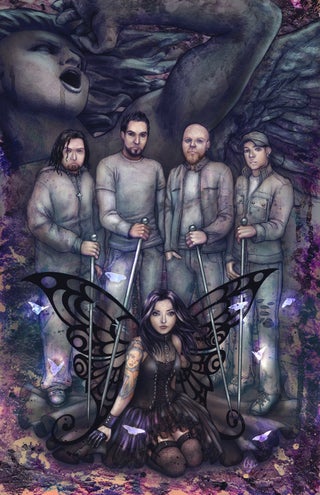 S
We Are The Fallen - Portrait of the band. Most of the band are former members of Evanescence.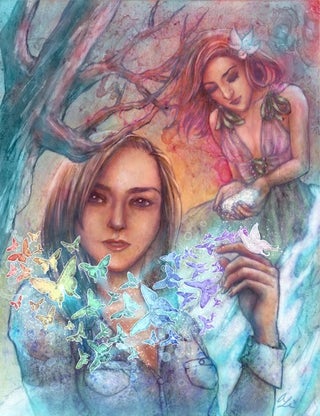 S
Urban Ecology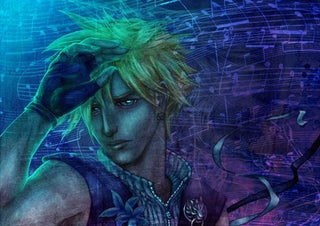 S
Nebula - must be a musician, right?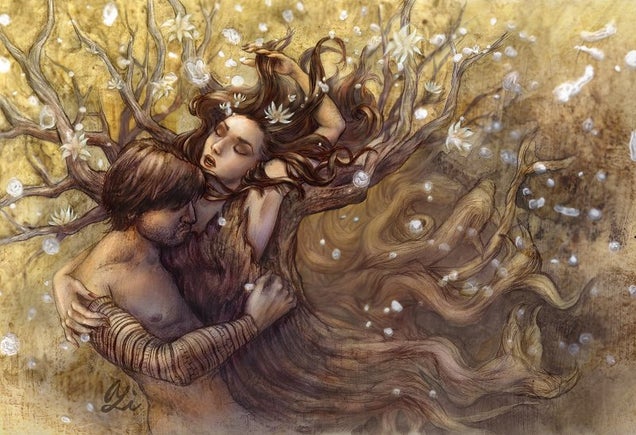 S
Fountain - Inspired by the Book of Genesis: Garden of Eden. Not to mention the Darren Aronofsky movie. Cover art.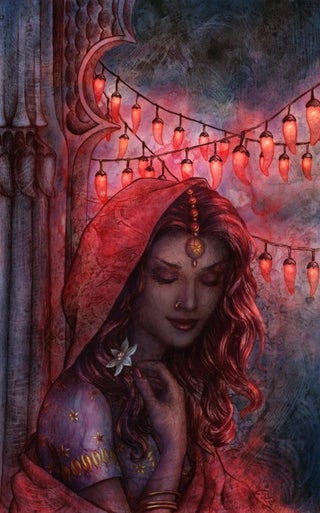 S
Capsicum - This was for the Pepper Project.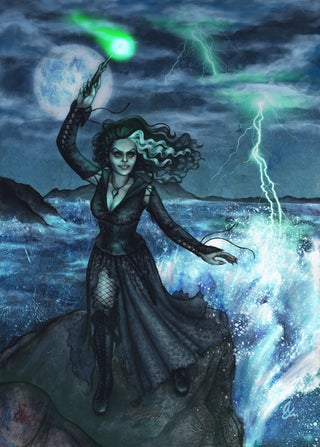 S
Lunasea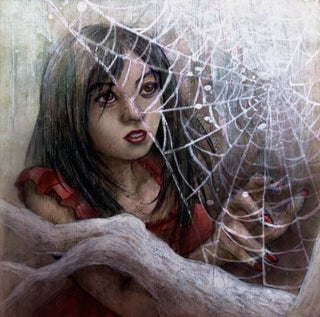 S
Portrait of Yunyu - A Rocker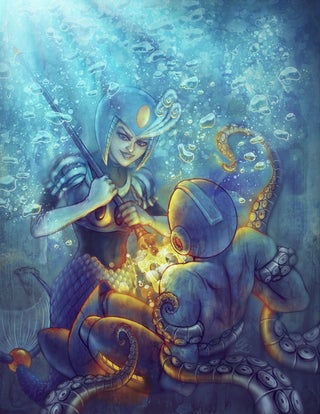 S
Splash Woman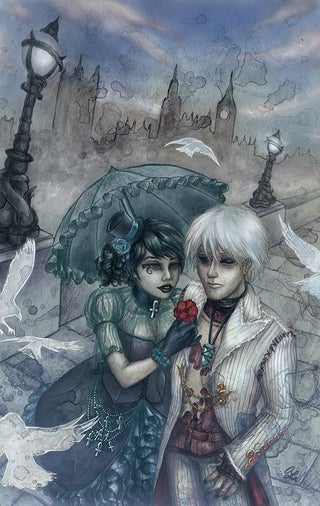 S
Death Dream - Classic 80's punk meets the 21st century — at night, naturally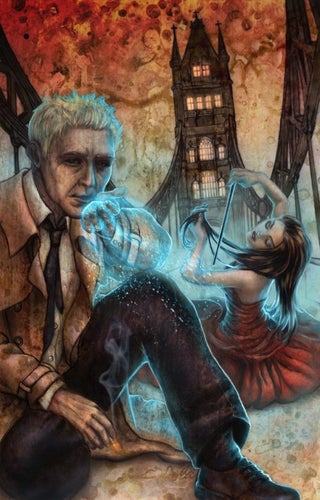 S
London Burning - partially inspired by T.S. Eliot and John Constantine in Sandman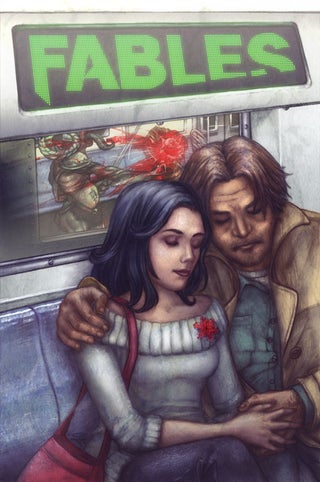 S
A Fairy Tale of New York - riding the subway...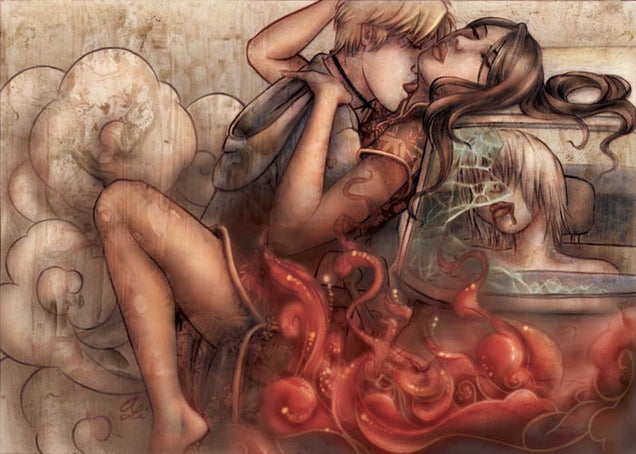 S
Ares - from the artist "Eros and Thanatos. Fetish and flames. Death and rebirth. The driving passion that destroys"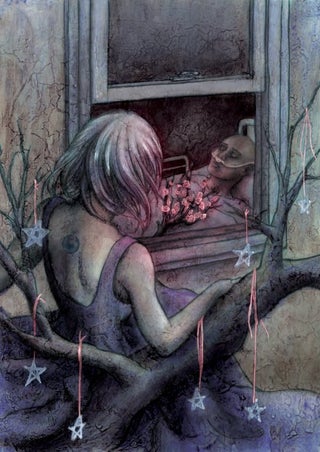 S
Endymion - The inevitable sadness of an immortal in love with a mere human.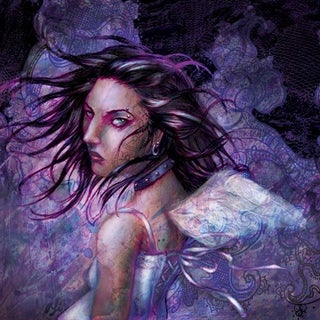 S
Potrait of Amy Lee - A Young Woman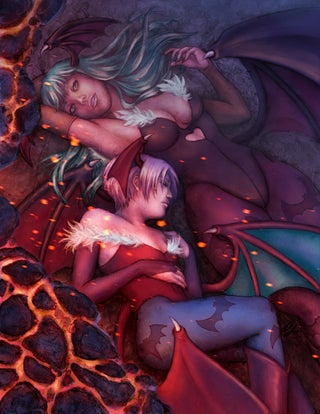 S
Aensland
See more of the artist's work at: http://alicemeichi.com/index.html