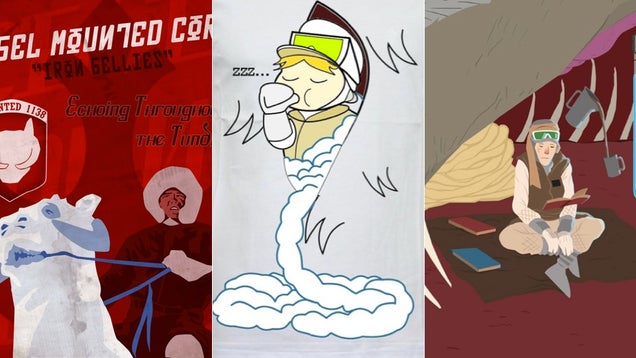 S
The results of our Tauntaun appreciation contest from Star Wars Day are in. And we're blown away — you guys are more talented than ten Cantina bands. Check out our favorites from among your Tauntaun art submissions.
But who will win the sleeping bag?
First and foremost, a huge thank-you to everyone who participated. You're all much more talented than I could ever hope to be. Check out the best responses — click on each image to enlarge. Thank you for making this amazing Tauntaun art gallery possible!

S
Gorgeous Tauntaun art from Brian J. Smith Commenter (BrianMnemonic)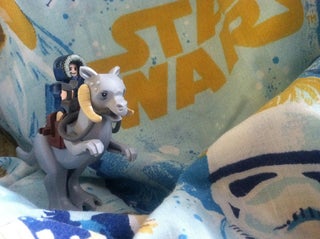 S
"To sleep, perchance, to dream..." From Winroo.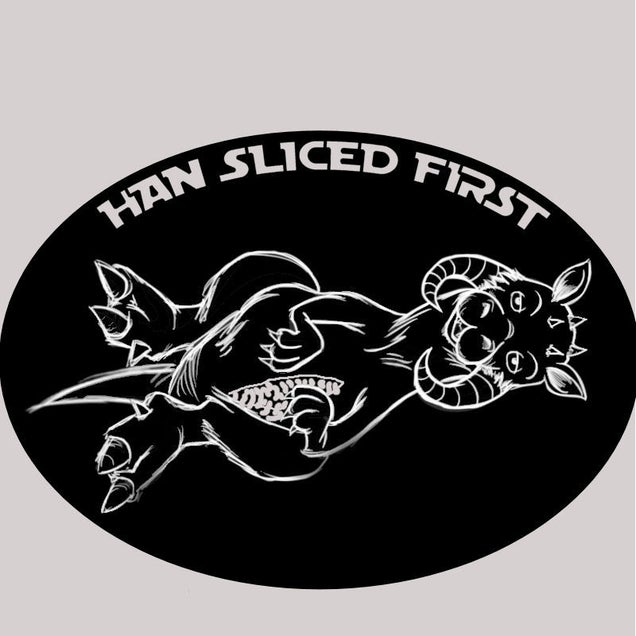 S
A commenter team up: An_Enemy came up with the idea, and Darth Sethius designed the t-shirt. You guys rule!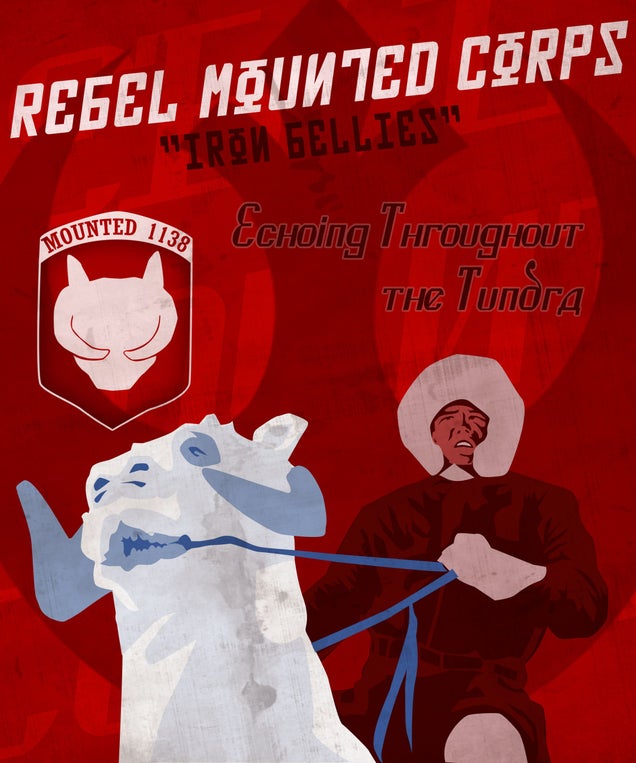 S
Rebel Mounted Corps "Iron Bellies" propaganda poster by Jennifer Bradford.
GALACTIC EMPIRE NEWS - THE TAUNTAUN MURDERER By Stephen Lunsford.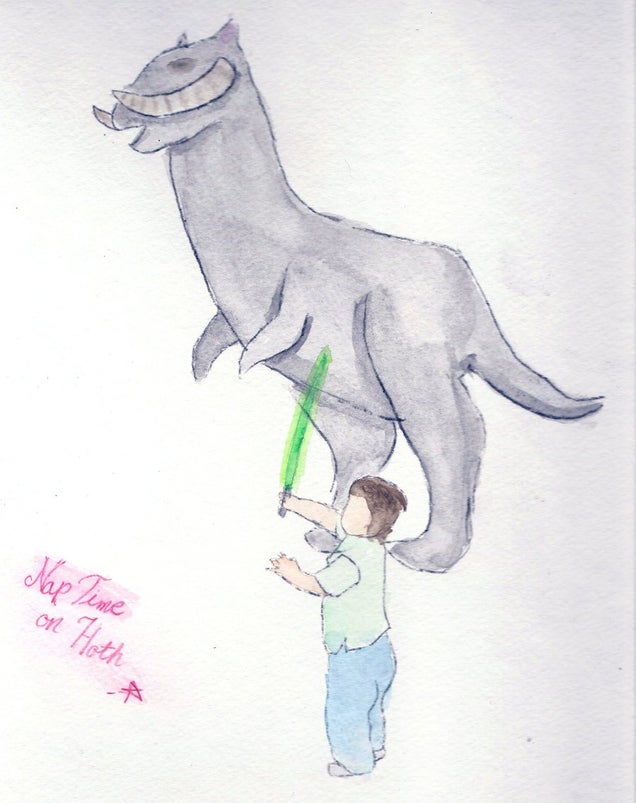 S
A soothing tauntaun watercolor from Alien Sunset titled "Nap Time On Hoth."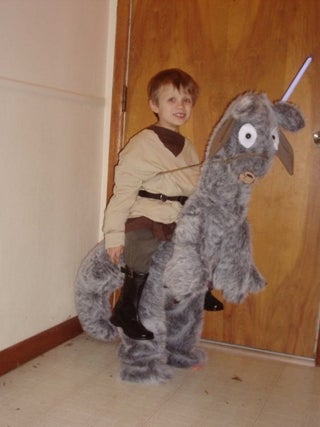 S
Commenter Larry Joe dressed their child in style. (Coolest kid on the block or coolest kid in the galaxy?)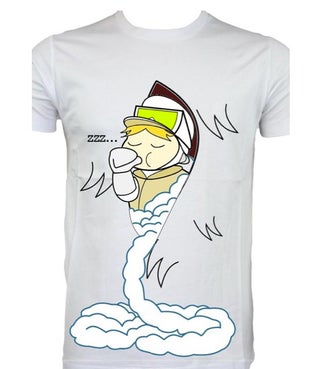 S
T-shirt design by Email.Garyjin.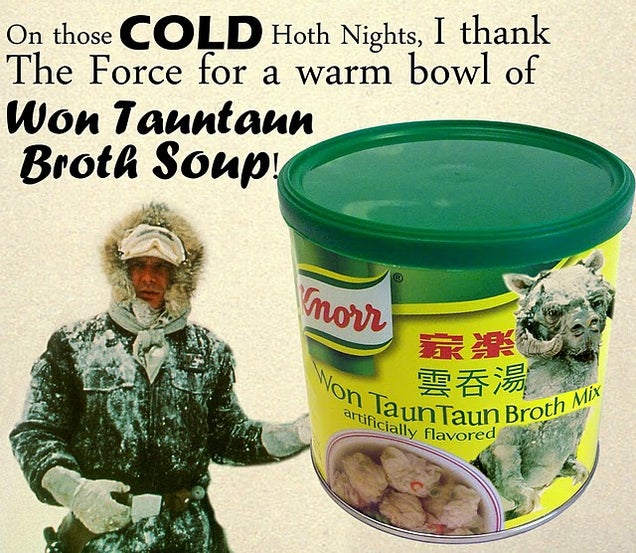 Won Tauntaun Soup by Daniel Spilatro.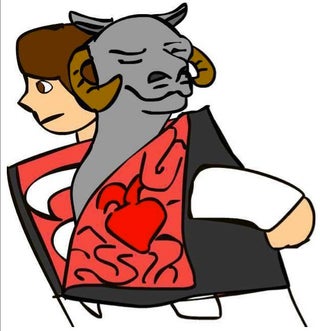 S
A Han Solo sleeping bag for Tauntauns! Created by Is this the end of Milhouse.
A Shakespearian Sonnet for a Tauntaun (a.k.a. "To freeze or not to freeze")
by Steve Townsley
O, alien marsupial of Hoth!
Thou art a swift and steady mount to ride—
As Arctic Banthas are more kin to sloth,
Unscented breeds will less offense provide!
No fur can keep the weather fierce at bay,
Torrential snow will quickly howl and swirl—
And dropping fast the temperature this day,
Unsettling the fate which will unfurl—
Now soon the far first mark we will approach,
So desperately you strive to keep your pace
Resounding cold will through hide encroach
One last triumphant gargle from your face....
Cans't any creature prove a braver breed?
Keep warm, or else a hungry Wampa feed.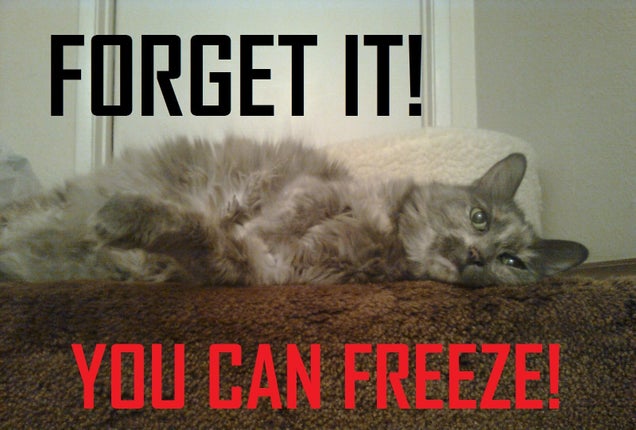 S
Kitty Tauntaun by Gilese.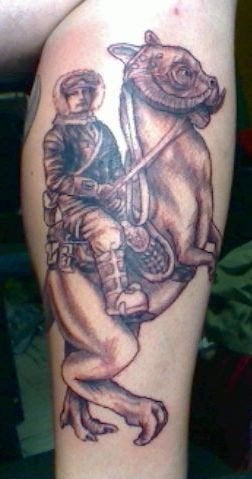 Tattoo from the leg of commenter Steve Gerritsen: "How's this for Tauntaun appreciation? It's Han Solo riding on a tauntaun, on my lower leg, which is on it's way to becoming a shrine to the planet Hoth."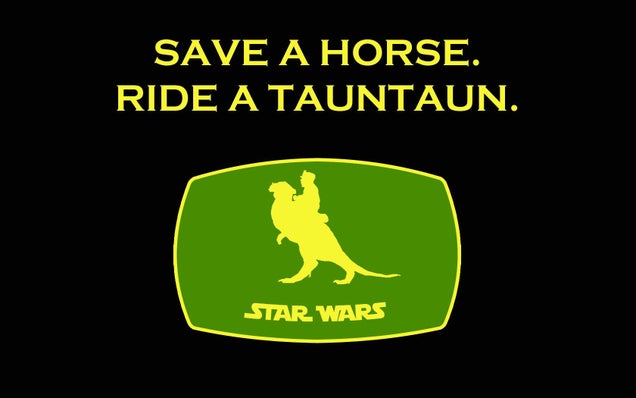 S
Firebert's tauntaun t-shirt submission.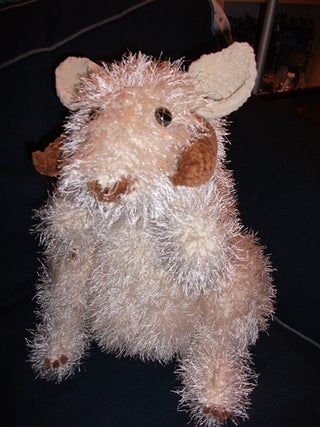 S
jedifreac001 makes their own tauntaun plushies! Too cute to cut!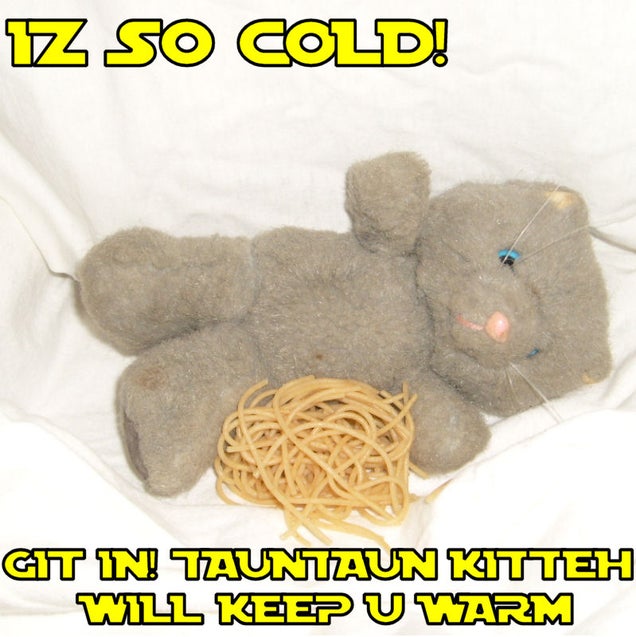 S
Darth Sethius made a diorama. A DIORAMA! AMAZING!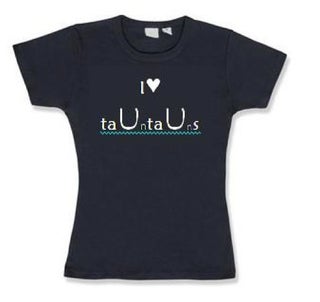 S
"I Heart Tauntauns" t-shirt via subryu.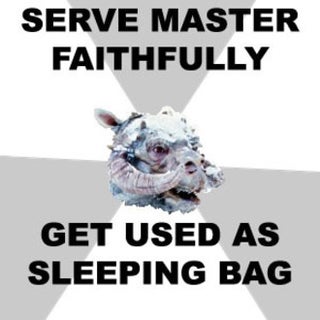 S
A Tauntaun Meme from SquirrelDragon.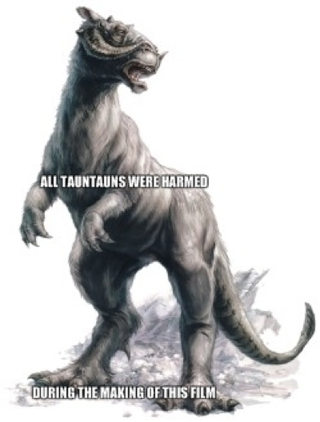 S
More awesome Tauntaun memes, via Illundiel.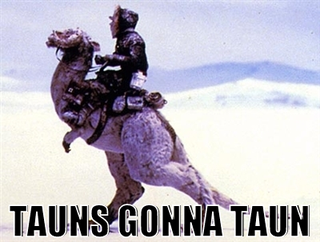 S
Tauns Gonna Taun.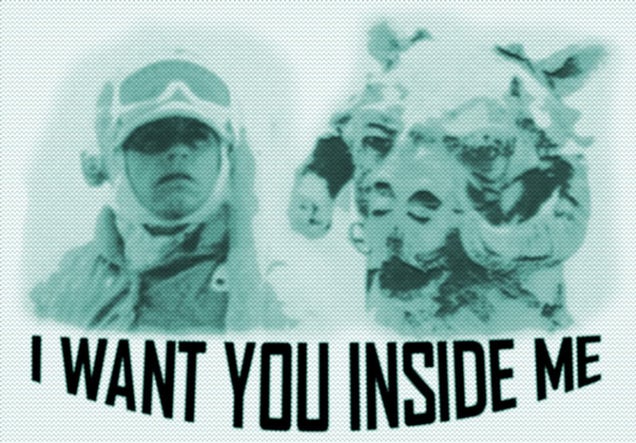 S
Butterbelly says it best: "I Want You Inside Me."
AND THE WINNERS ARE:
Grand Prize Tauntaun Sleeping Bag: Galactic Empire News' Stephen Lunsford
Second Place: Jennifer Bradford's Iron Bellies Propganda
Third Place: Brian J. Smith's beautiful Tauntaun art.