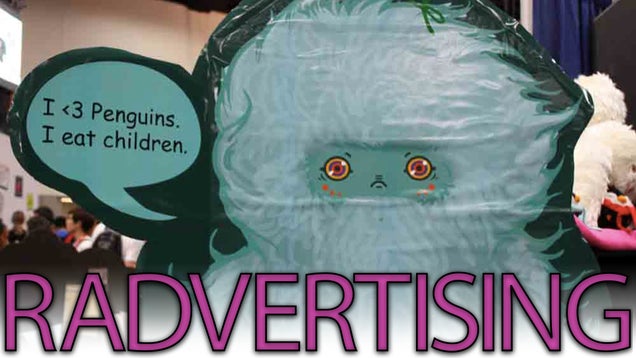 S
Yesterday we showed you the biggest ad fails at Comic-Con. But now it's time to talk about the very best of the Comic-Con advertising onslaught. Check out our gallery.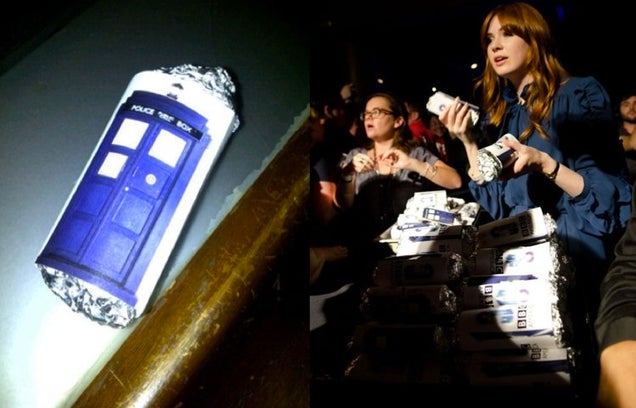 S
The cast from Doctor Who handed out TARDIS burritos to hungry line sitters waiting outside of Hall H for the morning presentation.
Via Anglophenia and twitter user IvyGirl_702.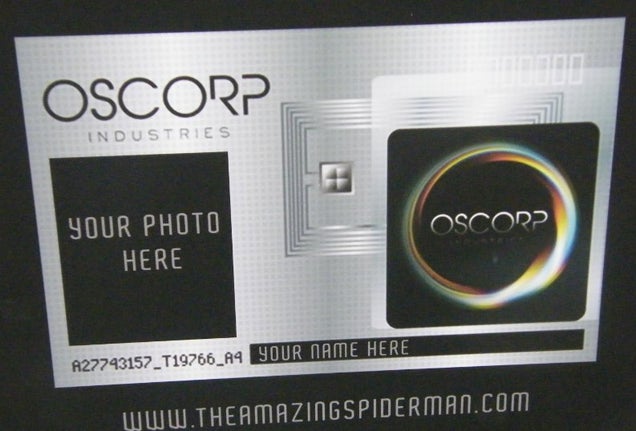 S
Sony made OSCORP ID badges for everyone at the con. Next step, serum shots for everyone — hey it's for YOUR protection.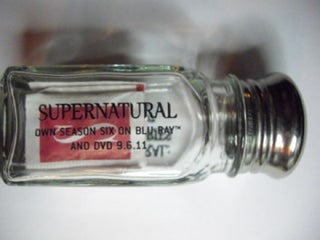 S
Supernatural Salt Shakers, for keeping away pesky spirits and seasoning your burger. Brilliant!
They're already getting sold all over ebay!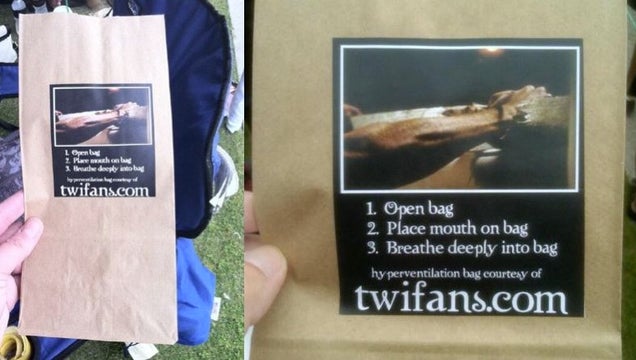 S
The Twilhards (and we say that lovingly because these folks got in line DAYS before the actual Hall H panel) were given Twilight goodie bags with food, cups and this hilarious hyperventilation bag. Gotta love the folks who aren't afraid to make fun of their own fandom.
Via Twitter user ThePigisin and Twifan.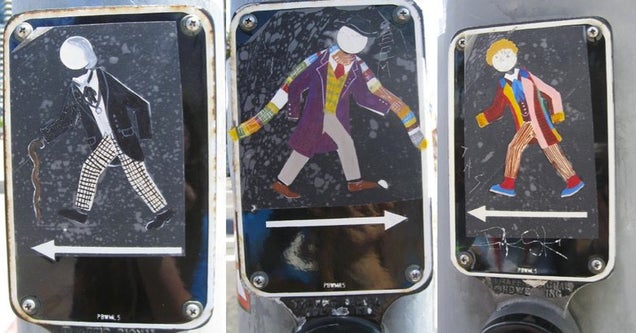 S
Doctor Who crosswalk signs (one for each Doctor!).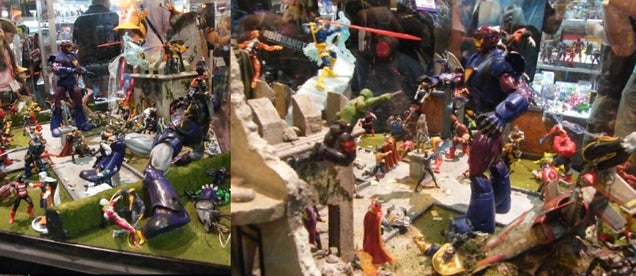 S
The Hasbro booth set up an epic Mutant Vs. Sentinel toy fight.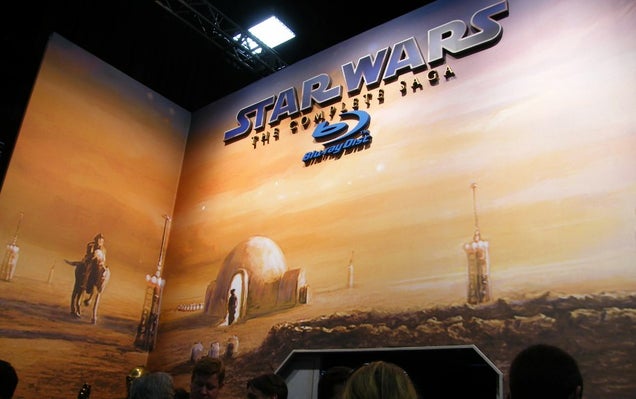 S
Star Wars Blu-Ray recreated Tatooine at their booth, complete with a hands-on experience that showed off all the goodies inside the new Blu-Ray pack.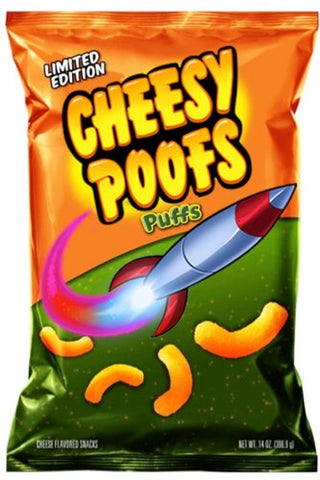 S
South Park made and gave away real live Cheesy Poofs. Wow.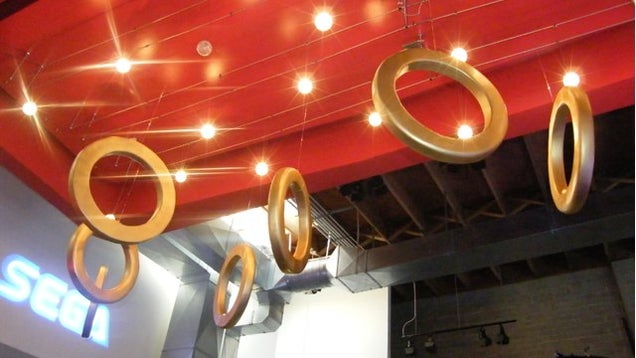 The SEGA Arcade attached Sonic The Hedgehog rings from their ceiling.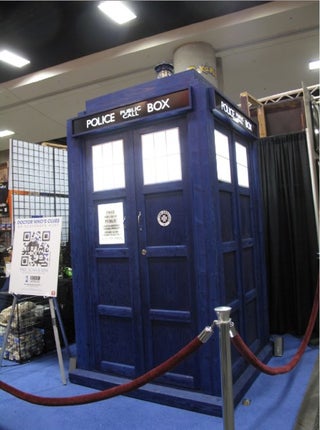 S
Besides being generally awesome and handing out food to hungry fans waiting for the Doctor Who panel, the BBC also built a real life, actual size Tardis (that was bigger on the inside thanks to some video trickery).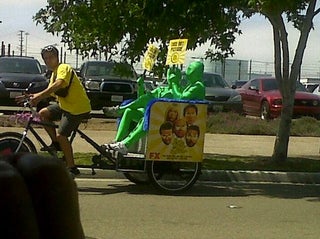 S
Green Men riding in their own It's Always Sunny pedicab brandishing "that the Picture" signs.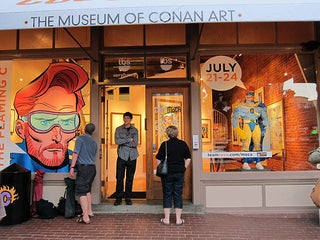 S
Conan O'Brien hosted a gallery of tons of fabulous Flaming C art. All my love to the person who can send me a picture of "the death of Andy" fake comic book cover.
Via SDCC Blog.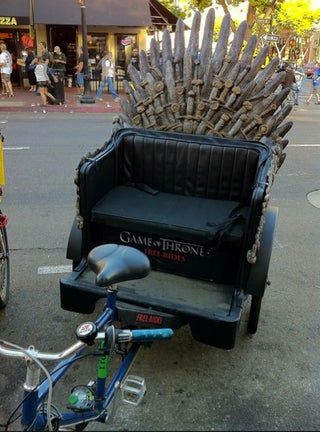 S
The Iron Throne from Game of Thrones, turned pedicab!
Via Flickr user DanWall88.
Check out more images over at the Flickr account of robynneblume.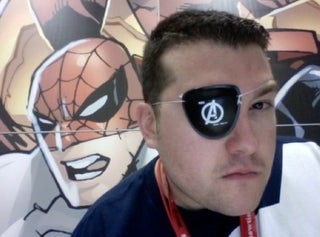 S
Agent M and the Marvel were handing out these fantastic Avengers eye-patches.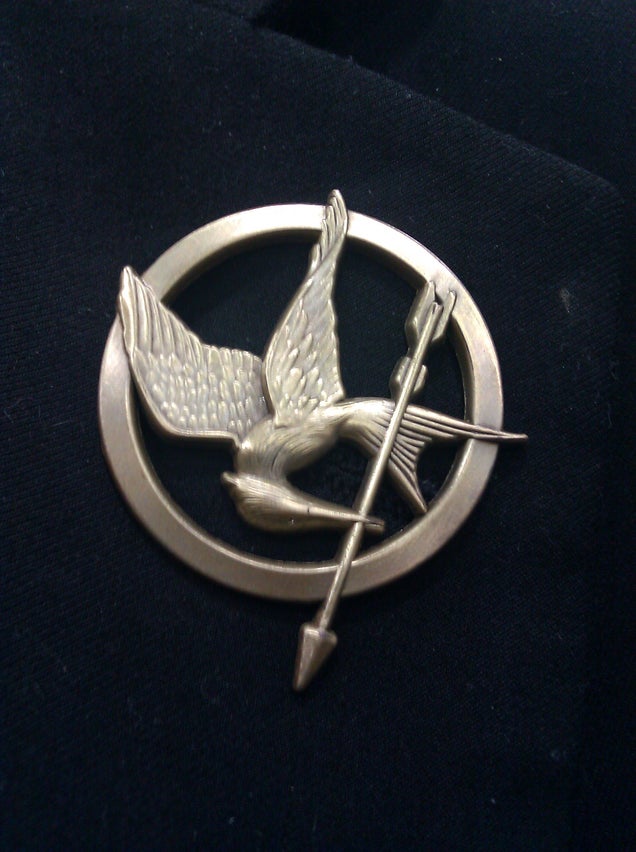 S
Lionsgate handed out Mockingjay pins promoting Hunger Games.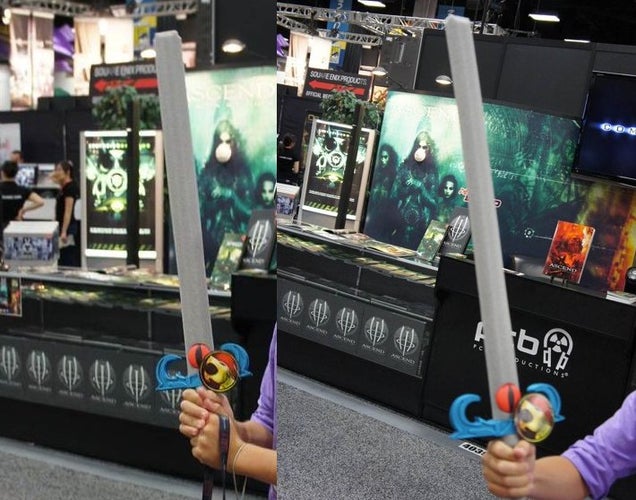 S
The ThunderCats foam sword was in HIGH demand at Comic-Con, especially because there was a giveaway for a very REAL Sword Of Omens. To whomever won that beauty, we're jealous.
Via ThunderCats.WS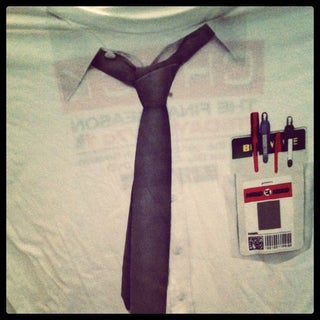 S
An adorable Chuck t-shirt.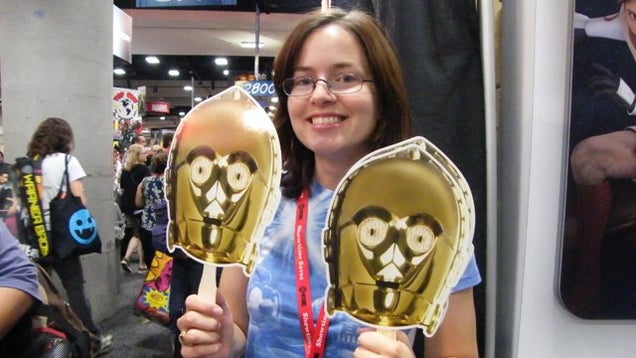 We're pretty big C-3PO fans.
Via Twitter user Blamedorothy.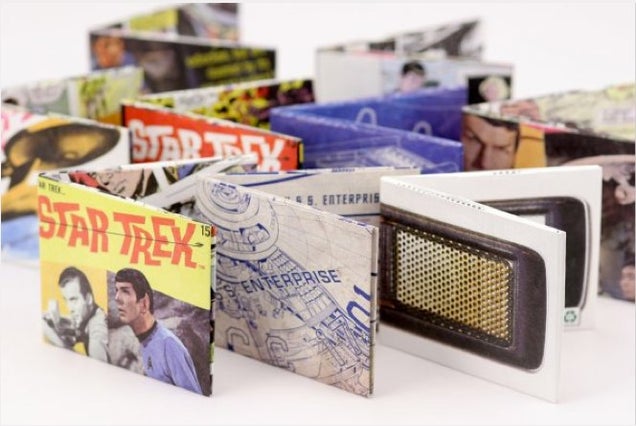 S
CBS was handing out these rad Star Trek wallets. However, you'll have to make your own *boop-bwap* sound effect every time you flip it open.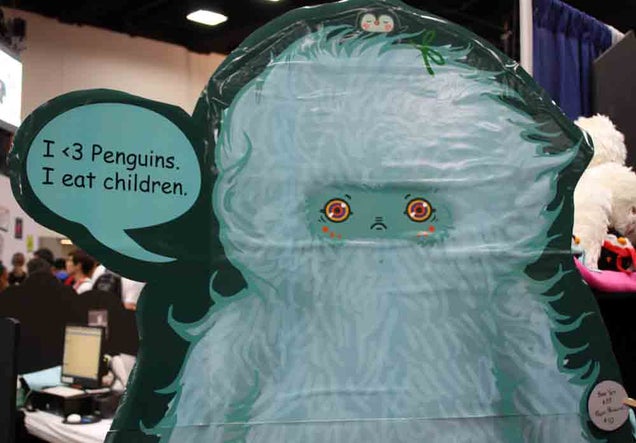 S
This sign for toymaker Vuduberi was just as adoraterrifying as the many cute yeti and penguin toys and pictures the crafters had for sale at their booth.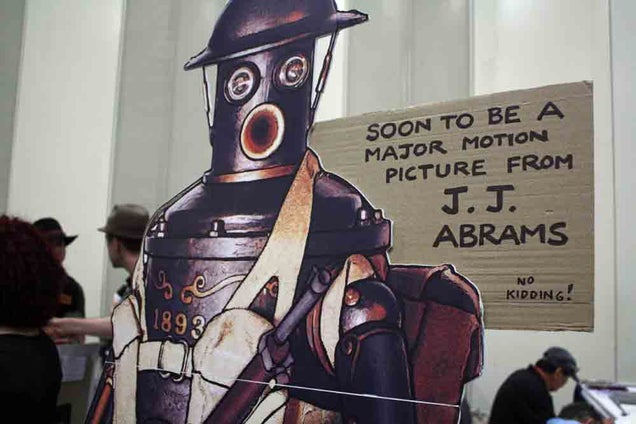 S
The team who created Boilerplate, a graphic novel and series of art pieces about a Victorian robot, proudly proclaimed that JJ Abrams would be making a movie starring their creation. When indie artists make good, we're excited. Especially when they tell you about their success with a hand-lettered cardboard sign.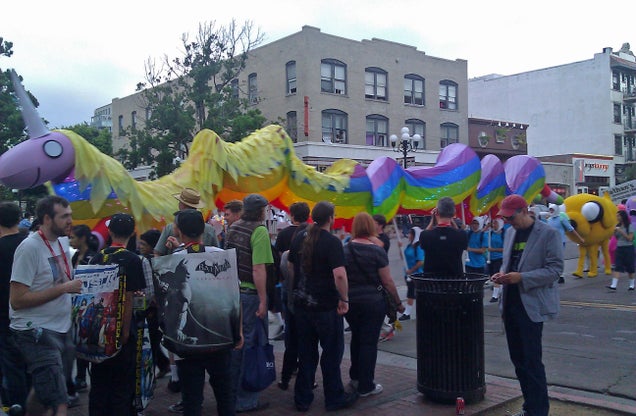 S
A light-up Lady Rainicorn puppet wound its delightful way down 5th Street outside the Convention Center, tailed by other characters from Adventure Time. They made everybody smile.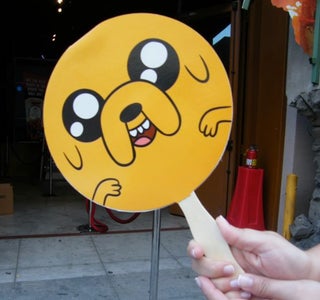 S
More awesome Adventure Time fans!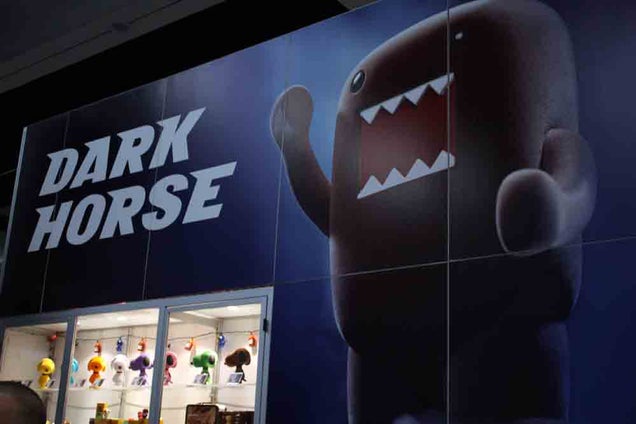 S
This giant picture of Domo, looking cute/scary as he loomed over the comic book publisher's booth, perfectly captured the dark-but-not-serious vibe of the Dark Horse displays on the Comic-Con floor.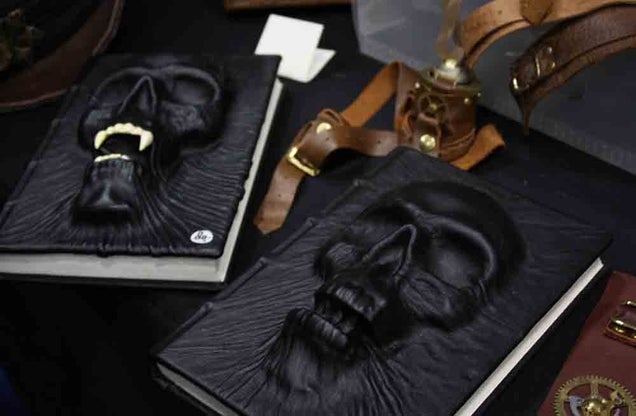 S
Sculpture and jewelry artist Ilse Spuijbroek had a gorgeous display of her steampunk and antiquarian designs, but these leather-bound skullface books made us fall in love with her work.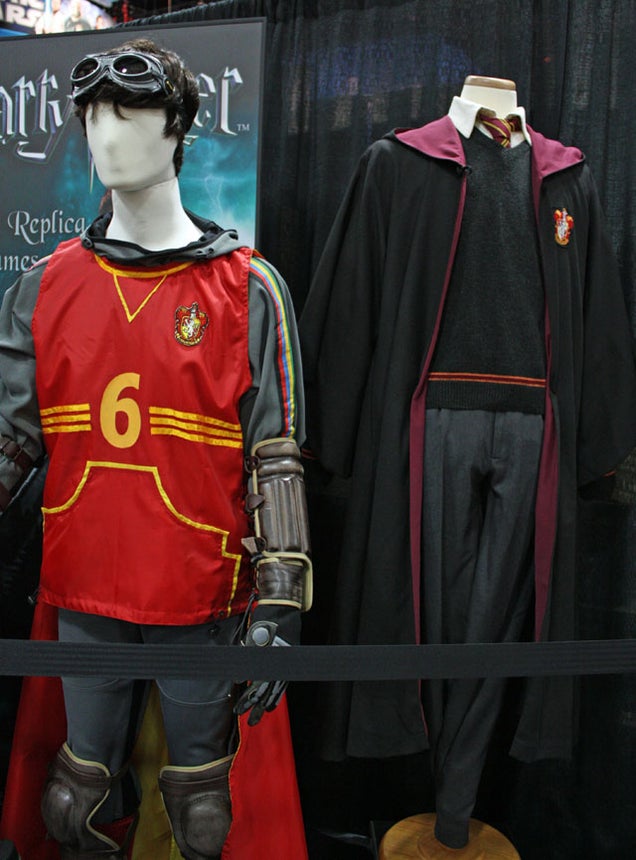 Cheesy but adorably detailed Harry Potter cosplay outfits.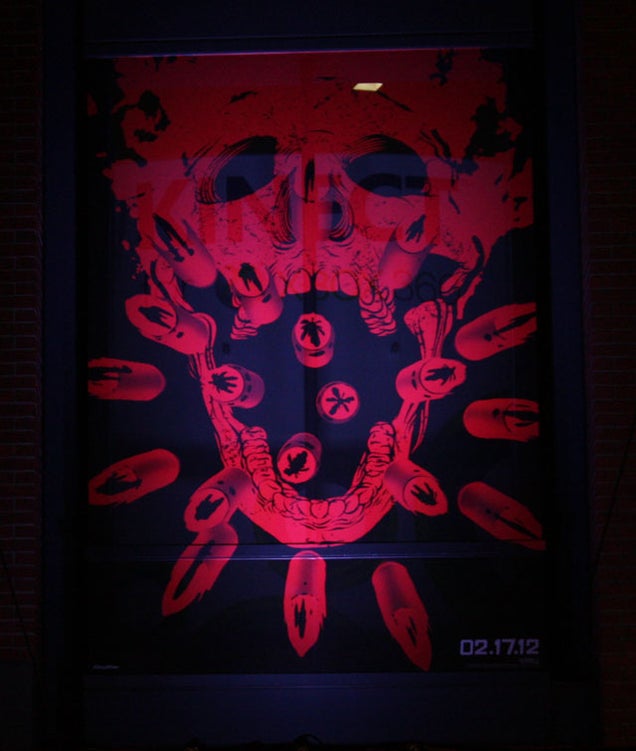 This lurid, glowing skull vomiting bullets on the outside of the Hard Rock Hotel was exactly the right way to advertise the new Ghost Rider flick.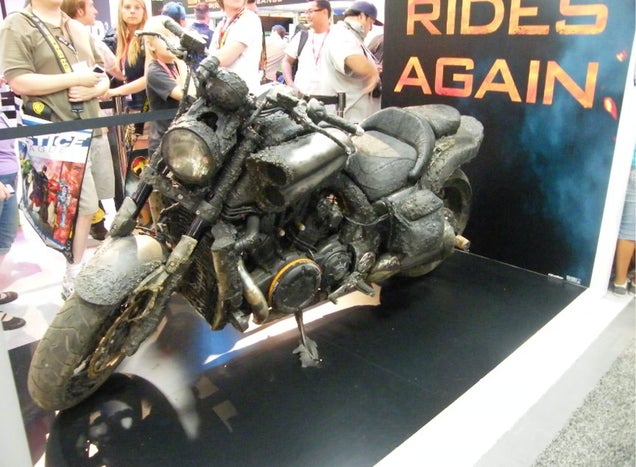 S
The Ghost Rider booth also had the brand-new (freshly burned) motorcycle on display. RIDE FLAMING GHOST HEAD MAN RIDE!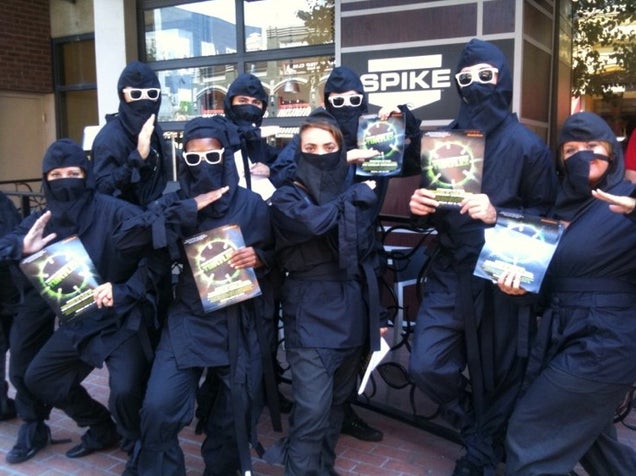 S
A pack of ninjas handing out flyers for Teenage Mutant Ninja Turtles. Ninjas are great, always.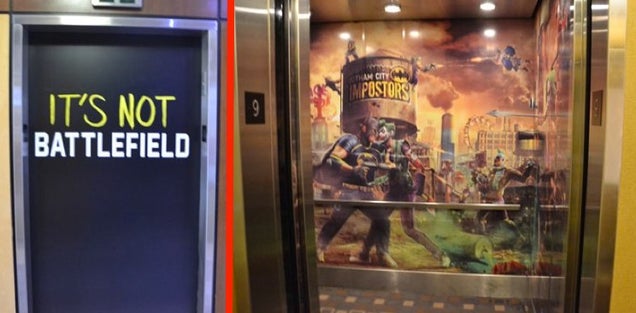 S
FearNet spotted this incredibly spooky and intricate elevator ad for Gotham Imposters.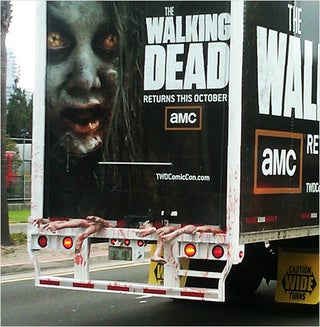 S
The Walking Dead truck that freaked the hell out of everyone (check out all the bloody limbs peeking out from the doors) rolling down the street.
Via EW.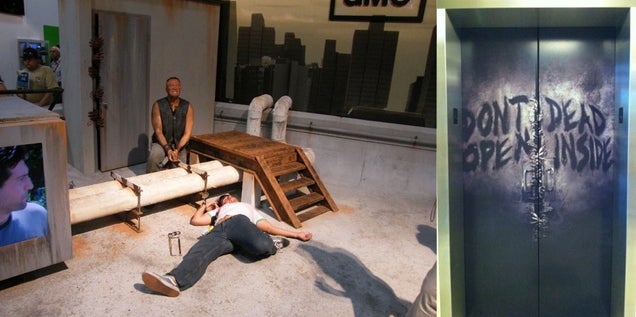 S
Walking Dead didn't just stop there; they also had one spooky elevator ad (channeling the hospital scene from the comic books and TV series).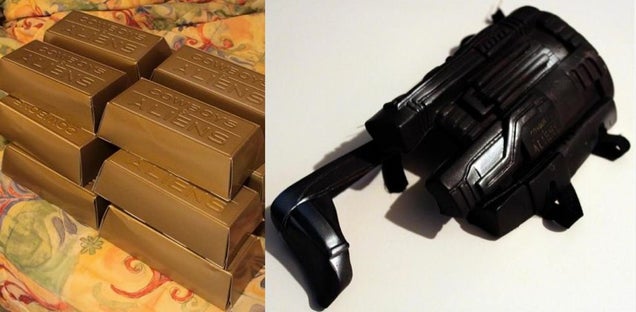 S
Cowboys & Aliens sponsored a "gold rush" hunt. Fans hunted down gold bricks filled with goodies like this plastic replica of Daniel Craig's wrist blaster. But more importantly, the blocks also held passes that admitted fans into their big premiere (and after party).
Via Pronoun Trouble.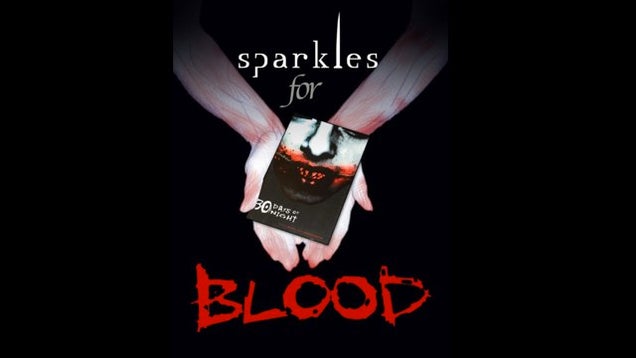 We're not big on Twilight hate, but if you must — at least offer something in exchange. IDW offered a swap. Meyer fans could trade a twilight book for a free copy of Steve Niles and Ben Templesmith's bloody vampire tale 30 Days of Night.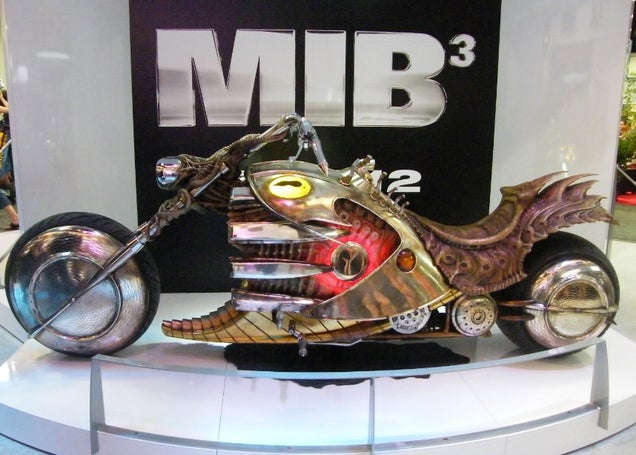 S
Sony put Jemaine Clement's evil alien ride on display for Men In Black 3.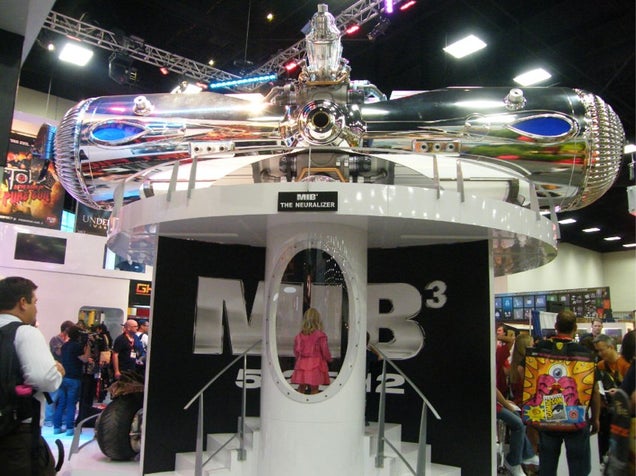 S
Along with a giant neuralizer, that little kid is about to get zapped!